Khalifa Diop definitely points to Valencia and with Dylan Ennis there is no going back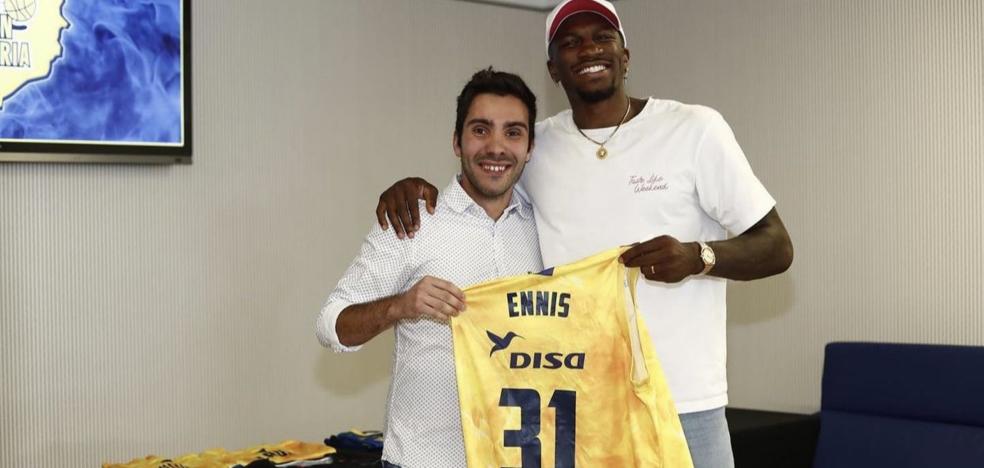 basketball
Cleveland wants the youth squad to continue growing in Europe, while Granca will do without Canadian Dylan despite the fans' discomfort
Silence continues at CB Gran Canaria, waiting to make official the goodbye of Khalifa Diop and Dylan Ennis. The youth squad, chosen by the Cleveland Cavaliers in the NBA Draft, will head to Valencia Basket; while the Canadian will not continue as yellow despite the discomfort of the fans.
Two news that have penetrated the feelings of the fans of the Arena and that, for now, have only smiled with
the march of Porfi Fisac ​​and the bet on Jaka Lakovic. The Segovian coach was not to the liking of the yellow fans, especially after the fiasco in the EuroCup, losing at home against the ACB bottom team in the quarterfinals.
Willy Villar's contract extension, which was renewed for two more seasons as Gran Canaria sports director, and the arrival of Lakovic have been, as well as
Albicy's continuityhave been the only three movements on which the club has ruled in terms of arrival and continuity.
Cleveland Cavaliers want Diop to continue growing in the Endesa League and Valencia Basket will pay his exit clause, which will leave nearly 500,000 euros in the coffers of the island club. The American franchise wants Khalifa to compete in the Euroleague and welcomes the fact that his previous destination in the NBA is the Taronja team. At Granca they had already resigned themselves to letting one of their jewels go, as happened with Edy Tavares years ago.
On the other hand, the output of
Dylan Enniswho does not count for Lakovic and that did not leave anyone indifferent, continues on its course and there is no turning back. The Canadian sniper has girlfriends to spare and will have no problem changing the scene, although from his surroundings they question the manners and the little recognition that has been given to his figure since he arrived on the island.
Dylan never stopped exhibiting his love for Gran Canaria, almost acting as an ambassador, uploading different points on the map of the island to his social networks. He also married the crowd, who got up from their seats again and again to applaud his baskets.
Ennis's is a forced goodbye with his fans
that could conditionand a lot,
the subscriber campaign of the club. But in Granca they already decided.