Keys to the new era in European football: this is how the Premier has managed to set the pace in the Champions League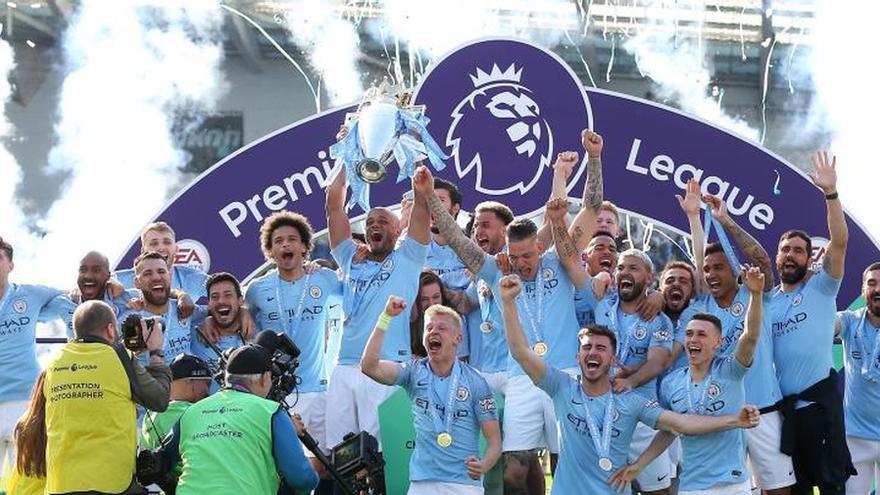 The Champions League 2020-21 reaches the final dispute and does it with two English teams as protagonists, Manchester City and Chelsea, in confirmation of the trend that has been established in recent years of dominance by the teams of the Premier League in the top European competition.
The Porto duel is the third game for the continental title that measures two English teams, and the second in the last three years. Manchester United and Chelsea opened the ban in 2008, with the victory of the 'red devils' on penalties, and Liverpool and Tottenham joined the trend in 2019 at the Wanda Metropolitano de Madrid, with the 'reds' winning.
https://www.youtube.com/watch?v=YtzHAkcjHv4
The truth is that the Premier League has established itself as the great dominator of European football. In the aforementioned year 2019, the two European finals were won by Premier teams (Chelsea beat Arsenal in the Europa League), and this year, in addition to the aforementioned candidates for the 'orejona', Manchester United also played (and lost to Villarreal) the second continental final.
The strength of the clubs in this competition, driven by a structure at the forefront of the world in terms of commercialization and by television rights much more substantial than in the rest of the national leagues, have promoted this hegemony, which seems to have dethroned that of the Spanish clubs, winners of five consecutive finals between 2014 and 2018.
Finals between teams from the same country
The final between Chelsea and City will be the eighth that two teams from the same country will star in the history of the Champions League., all of them from the year 2000 onwards. England will also match Spain as the federation that has repeated this milestone the most times (Real Madrid beat Valencia in 2000 and Atlético in 2014 and 2016).
https://www.youtube.com/watch?v=NheGyuANjiI
https://www.youtube.com/watch?v=Ji021RYgGXQ
The other editions in which this happened were those of 2003 with Italy as the protagonist (Milan triumph over Juventus) and 2013 with German dominance (Bayern beat Dortmund).
https://www.youtube.com/watch?v=wA4ChhQ38GQ
There is also the circumstance that, when there have been national duels, the debutant team has never emerged victorious, in a historic series that, if continued, would give Chelsea the title in this edition, since Manchester City disputes its first continental final . So it was with the defeats of Valencia in 2000, Chelsea in 2008 and Tottenham in 2019. In addition, Dortmund in 2013 and Atlético in 2014 were not debutants, but had only played one final previously, and also lost to much more experienced rivals.