Keys to de-escalation: when will the schools open and what will the holidays be like? Economy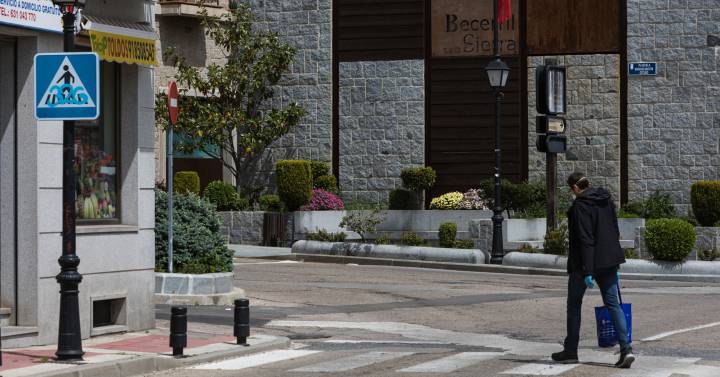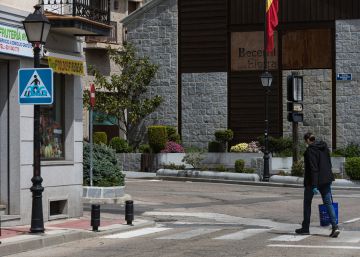 The Council of Ministers has provided today the details on the de-escalation plan that, as various officials of the Executive have advanced in recent days, will be gradual, will be applied depending on the conditions of each province, with four different phases, and the next May 4, Monday. The Executive plans to request extensions of the state of alarm to pilot the de-escalation. Here is the official summary of the planned phases.
What can be done from next Monday?
Phase 0 will partially alleviate confinement, although the changes for the citizen are slight. In addition to the departures of children under 14 approved last Saturday (the walk of up to three children with an adult companion, with time and space restrictions), walks in general terms and trips for garden care will be allowed. The incorporation to work of social workers will also be completed. Individual sports training for federated athletes and professional leagues will begin. In commerce, it will be possible to carry out activities by appointment "for the individual attention of customers". Under restoration, food prepared in a restaurant will be allowed. In addition, individual sports training for federated athletes and professional leagues will begin and contactless sports activities will be allowed.
How long will the de-escalation start and when will it last?
It will depend on the markers; Although all regions will be able to start phase 1 on May 11, this will depend on the criteria set by Health. The date may be brought forward on three islands of the Balearic and Canary archipelagoes until May 4. The duration of the de-escalation, before reaching the so-called "new normal", will be between six and eight weeks, that is, it will be reached at the end of June. The transition from one phase to another will take place every two weeks and Health will study with the autonomous communities if the requirements to carry it out are met.
When will the stores open, how long will the de-escalation start and when will it last?
Beyond the openings by appointment or to pick up prepared food, the store will begin to open at the beginning of phase 1, that is, from May 11. In this phase they may open commercial establishments, excluding those that are part of shopping centers. There will be a 30% limitation on the capacity and a minimum distance of two meters between clients will be required. If this is not possible, only one client can enter; In addition, special schedules will be set for those over 65 years of age. Street markets can be opened, but with 25% of the stalls. The restaurants will also open, but only the terraces and with a limitation of 30% of the tables (unless the City Council allows the area to be increased). The hotels will also be opened, excluding the common areas, as well as the places of religious worship, also with a limitation of a third capacity, and the professional sports training centers.
When will the schools open?
The Prime Minister has ended the school year: "It will start in September." However, Sánchez has indicated that educational centers may open their doors for reinforcement activities and university assessment tests in phase 2, that is, between the end of May and the beginning of June. Sánchez has cited the problems of reconciliation for families where all parents work, but has limited himself to pointing out that he will recommend the FEMP to reinforce activities. "We are going to propose that those children who do not have their parents at home can go to a school." On May 11 the centers will open to proceed with their disinfection. In Phase 2 the opening of Special Education centers is allowed, and the attendance of students will be voluntary
How long will teleworking be recommended? Will ERTEs be extended due to force majeure?
Until phase 3, according to Pedro Sánchez, teleworking will be preferred. Even in this last phase, staggered entry into workplaces and the adoption of reconciliation measures with family life are recommended. The Government is also studying to extend the special regulations on ERTEs.
Will the mask be mandatory?
The mask will be "highly recommended" throughout the de-escalation.
Are travel limited?
During the entire de-escalation, that is, until the end of June, movements from one province to another are prohibited, that is, only when both have reached the "new normal". Displacements within the province will be possible in phase 1. During this, in any case, only people who share the home may also share a vehicle. Visits to the second residence, provided it is within the same province, will be allowed in Phase 2.
What changes will phase 2 bring to retail and hospitality?
In Phase 2 the shopping centers will open, except for the common or recreational areas. The limitation of capacity in commerce will rise to 40%, and the minimum of two meters between clients and the special schedule for people over 65 will be maintained. Restaurants may open in their interior areas, with a capacity limitation of 33% and only table service, except for nightlife bars and discos, which may only open in Phase 3 with a capacity limit of 33%. The hotels will open the common areas in Phase 2, with a capacity limit of 33%. In Phase 3 the bars of the bars can be opened with a minimum separation of 1.5 meters.
When will social gatherings be possible?
In Phase 1, social contact will be allowed "in small groups for people who are not vulnerable or with previous pathologies." In Phase 2 larger groups will be allowed, without specifying numbers.
What happens with cultural and leisure activities?
Libraries will open in Phase 1, as well as cultural acts or shows of less than 30 people (indoors) or 200 if they are outdoors and seated. The museums will open with limited capacity, as will nature tourism. In Phase 2, cinemas, theaters or conference centers will be opened, with a 33% capacity limit, monuments and exhibition halls. The limitation for shows goes to 50 people (indoors) and 400 (outdoors). In Phase 3 concerts, performing arts and bullfighting will be allowed, always with capacity limitations, and restrictions for other activities will be relaxed.
Are limitations on worship, wakes and weddings relaxed?
In Phase 1 wakes are allowed "for a limited number of family members, with physical distance and security protocols" and places of worship, with a restriction of one third of the capacity, which will be 50% in Phase 2. In This is also allowed weddings "Weddings for a limited number of attendees".
What will de-escalation be like on public transport?
In Phase 0, frequencies on public transport will be increased. In Phase 1, frequencies of 80% -10% will be reached. In medium distance, the occupation of trains and buses and boats will be limited to 50%.
How will social services recover activity? Can you visit nursing homes?
In Phase 1, early care services for people with disabilities, social services, and home care for the elderly will be reopened. In Phase 2 visits to disabled family members in residences and foster homes will be allowed. Regarding nursing homes, the Government limits itself to stating that in Phase 3, "de-escalation forecast and model review of nursing homes".
Under what conditions can you play sports?
As of Monday 4, individual outdoor sports are allowed without contact (bicycle, running, skating, surfing) with a mask and an adequate distance. In phase 1 you can use sports facilities by appointment or do outdoor sports without contact. In Phase 3 the use of sports facilities in closed spaces will be allowed for contactless sports and outdoor sports shows, with the same capacity limitations as for cultural shows (maximum of 400 people). In Phase 3, closed-door sports shows will be allowed (with capacity restrictions) and the dispute of matches, with a limitation of a third of the capacity. Gyms will also reopen, with this same limitation.
Will the beaches open?
Yes, in phase 3, "in conditions of safety and distance."
What will the transition from one phase to another depend on?
Of four groups of markers, which will be available to citizens. The first will be the capacity of the health system to control and attend to new cases, both in primary care and in hospitals and ICUs. The second will be the epidemiological situation in the area. The third, the protection measures adopted in work centers, commerce and transport. And fourth, mobility data and socioeconomic data.
What will the "new normality" consist of?
The virus will not have disappeared, so even if mobility is restored, hygiene and prevention measures will persist until a vaccine or treatment against the disease is discovered.