Kenneth Brannagh's "Belfast" wins the Toronto Film Festival Audience Award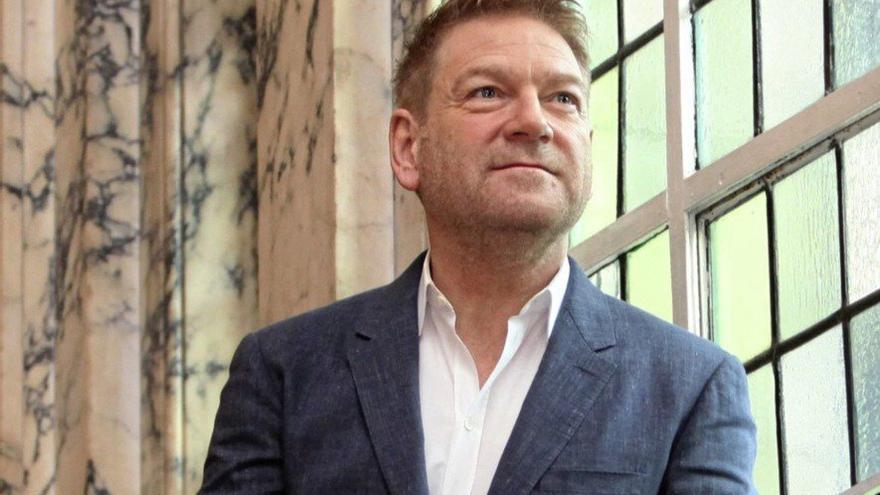 The film "Belfast", by director Kenneth Brannagh and starring Caitriona Balfe and Judi Dench, was awarded this Saturday with the Audience Award Toronto International Film Festival (TIFF) that today gave the end to its XLVI edition.
TOunquenchable, the TIFF Audience Award is a coveted awardn. In years past, award-winning films have also garnered top honors at the Hollywood Oscars. In 2019, the Toronto Audience Award went to the South Korean movie "Parasites" which later won the Oscars for Best Foreign Language Film, Best Film, Best Director and Best Original Screenplay.
In "Belfast," Brannagh sets the action in his native Belfast in the late 1960s when Northern Ireland lived in a climate of civil war among the Protestant and Catholic communities, a period known as "The Troubles."
It's this environment where, Buddy, A boy played by Jude Hill, grows up in a Catholic working-class neighborhood. His only escape is the movies, his parents (Jamie Dornan and Caitriona Balfe) and his grandparents (Ciarán Hinds and Judi Dench).
Criticism has pointed out in Toronto the similarities of "Belfast" with the film "Roma", by the Mexican Alfonso Cuarón. Like Cuarón's feature film, "Belfast" is shot in black and white and based on the life of its director.
The films "Scarborough", by Shasha Nakhai and Rich Williamson, and "The Power of Dog", made by Benedict Cumberbatch and directed by Jane Champion, were the Audience Award finalists.
TIFF also announced that "The Rescue," directed by E. Chai Vasarhelyi and Jimmy Chin, won the Audience Award in the documentary category while Julia Ducournau's "Titane" was honored on the show Midnight Madness.
In its sixth year, the Platform Award, which is awarded to films included in the program of the same name, was awarded to the film "Yuni", by Indonesian director Kamila Andini.
The jury noted in a statement that "Yuni" is a film that presents "a new and intimate perspective on the history of coming of age."
In addition, the International Federation of Film Press (Fipresci) award was awarded to the Turkish film "Anatolian Leopard", the debut of Emre Kayis.
Another debut feature, "Costa Brava, Lebanon" by Lebanese director Mounia Akl, won the Netpac Award, awarded by the Network for the Promotion of Asian Cinema to award the best Asian film that premieres at TIFF.