Ken Follett imagines in 'Never' a World War III: "Nuclear weapons will be used"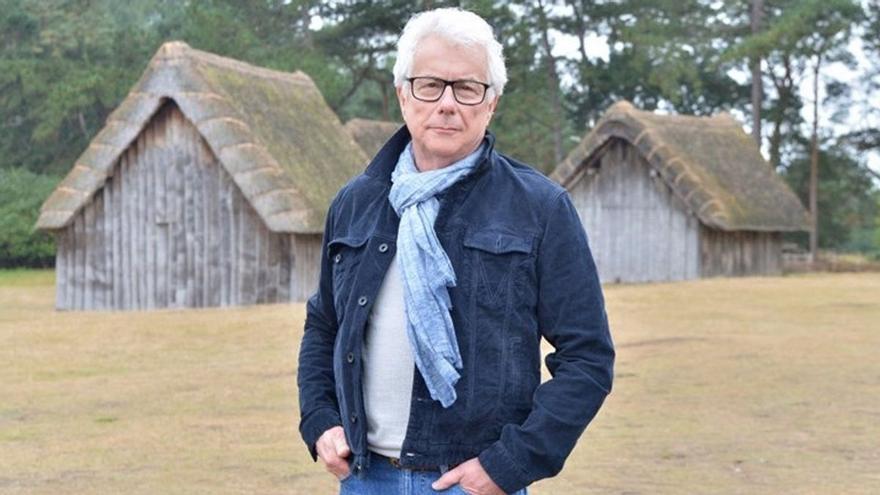 British writer Ken follett come back with the novel 'Never'(Plaza & Janés), a kind of dystopia in which World War III is reached due to a series of "bad decisions" that highlights the current "fear" of the author of 'The Pillars of the Earth': the nuclear threat.
"It is surprising that a nuclear bomb. It is partly luck, but we never thank politicians either, and maybe we should do so for not having used them. In addition, now that there are more nuclear weapons than ever, "Follett explained at the international press conference presenting the book.
In fact, the writer has gone further by assuring that "it is probable that sooner or later" nuclear weapons will be used in conflicts. "In the 90s, when we started to reduce nuclear weapons in the world, everyone thought it was a very beautiful moment. They even thought about the end of these weapons, but that danger has returned and we now live under its shadow, because there are more and more, "he lamented.
That is why he admits not feeling "too optimistic" about future war conflicts. "There are too many dangers to face and we are too slow to tackle them. There are people who are being lazy to take precautions against the virus or combat climate change and I am concerned about that carefree attitude with nuclear weapons in between, "he warned.
Follett has recognized that all his life he has lived with "fear of a threat of nuclear war", but that today there are other equally dangerous challenges. "There is the threat of climate change or that a virus can kill us all, there's a lot. And that creates an environment of fear and danger of attack on humanity: the world is a dangerous place like it had not known before, "he added.
The British writer has not wanted to offer clues about the plot of his novel - also asking that they not be revealed, in the case of readings - but he has advanced that, in the case of World War III, the "massacre of people would be unthinkable. " "One of the characters says that in the first nuclear bomb attack he would die around 160 million people, more than have ever died before in a war. And that highlights the danger, "he added.
A female president
Follett puts as president of USA a woman and justifies this decision in the fact of "wanting to portray this leader as someone reasonable." "This was more convincing if it was a woman, because men are always more willing to get into fights ", he has ironized.
The author has questioned the current responsibility of citizens in having leaders with too authoritarian airs today. "I am surprised that there are people who vote for lose your freedom, like in Turkey. I do not remember in all my life that people have voted to lose their freedom, and that is happening: I still do not understand that they vote for leaders who are increasingly close to fascism, "he stressed.
He also considers that the United Kingdom today is "worse" than before Brexit, something indicative of the global situation. "Many companies have trouble have qualified staff, bring products from Europe and also to export them. The 'Brexit' was a bad idea to start with, "he said.
"Aggressive" nationalisms
Follett has claimed to feel "a democrat" and that is why in all his books he has been interested in one way or another by "people who fight for their freedom". "It is easy for readers to know that I will always be in favor of freedom: young people say that it is not worth getting into politics and they are wrong," he defended.
Along the same lines, he has not avoided pointing to current nationalism and populism, which he defines as "aggressive and bellicose". "They are always the ones who say that you have to fight and become strong, that they do not accept any insult or attack ... it is like these men who always want to fight because they hate being weak," he concluded.