Kelly Bissell: "Most organizations defend themselves with technologies designed 40 years ago" | Innovation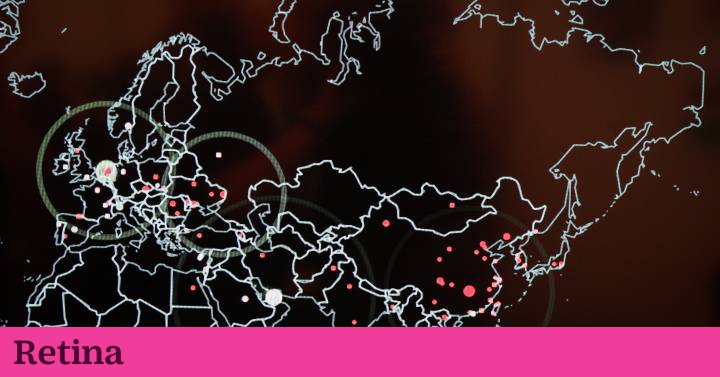 With just three hours to overcome the jet lag that has brought him to Spain from the United States, Kelly Bissell, global head of Accenture Security, takes a seat in the offices that the multinational has in the imposing Torre Picasso, in the financial district of Madrid. From this watchtower that completely dominates the city, Bissell begins to immerse itself in cybersecurity. Little does he care about the time difference or the transatlantic flight to throw the first criticism before his sector. "The tools that most organizations use to defend themselves are information technologies designed 40 years ago simply to share, not with a security perspective," he says.
The head of Accenture talks about protocols such as Telnet, TC, UDP and, the best known, IP. Without falling into a jargon only suitable for very coffee growers, it is clear that the cybersecurity of organizations and governments can not continue on this path. But before going into the technologies that it considers capitals, it adds more factors that undermine a good defense against cybercriminals. "Employees dedicated to security have to become risk managers for the entire business. They have to understand what the whole company is doing. The executive directors also have to change. The majority grew before the information technologies and does not know how to evolve the company towards a digital economy, "he says.
The situation he describes solves it with a simple comparison. In his opinion, it makes little sense to man a ship and not know that there are rocks around. This is what happens, at least according to his words, in a good number of companies and public authorities. Cybersecurity is a great challenge. As Norton has published in his report Cyber ​​Security Insights, last year, only in Spain a third of the users suffered some type of cyber attack. Beyond big names such as Wannacry or those who broke down the entire British Airways system, cybercriminals had a special predilection for the internet of things. The report says that 80% of the attacks in Spain were aimed at this technology.
"We have to improve the technology that we already have, change how companies value security risks and improve regulation so that companies share more information with governments," Kelly says, with a team of 7,000 professionals in cybersecurity. under his tutelage. Special importance is given to tools such as blockchain, artificial intelligence and machine learning. These last two, as he says, are vital to predict threats, detect them and analyze them. "Innovation is essential to progress these aspects. These technologies are where you have to invest ", ditch.
Personal security
Betting on a safety net that allows total protection borders on the chimera – "Even if you could, it would be inadvisable because of the high cost," he adds. The head of Accenture believes that the key lies in personalization. "A bank does not have the same requirements, which will be fixed more in its online service or a app, that a pharmaceutical company, whose epicenter is a laboratory or tests with medicines, "he reasons. These statements take them a little further, to the so-called ecosystems. And its way of understanding cybersecurity covers the entire value chain, including suppliers and strategic partners.
Once the main problems are understood, it is the turn of putting name and surnames to the threats that are out of control over the internet. The most important concept for Kelly is the cybernetic benefits, far from the typical ransomware. This is what criminals get for the illegal sale of personal data or products with intellectual property rights. "These are the attacks that really bother me. They are usually very smart groups that agree to attack the rest together and make a profit. They do not have to follow the rules. Your only job is to attack. They are very creative, "he reasons.
The person in charge of Accenture Security has provided some small guides on how to fight the bad guys. About to conclude with his reflections, without the jet lag He has mastered his answers, throws one last consideration to the debate that harbors some optimism. "Companies must use the same technologies as criminals … and count on them. What we can not do is defend ourselves with knives if they carry guns. If organizations do not opt ​​for the latest technologies, they will remain vulnerable, "he concludes.
(tagsToTranslate) kelly bissell the (t) majority (t) organization (t) defend (t) technology (t) think (t) do (t) 40 (t) year (t) responsible (t) world (t) accenture security (t) maintain (t) impossibility (t) ensure (t) environment (t) digital (t) complete (t) affirm (t) blockchain (t) intelligence (t) artificial (t) be (t) capital (t) cybercriminals (t) stripe



Source link