Kâulak, the multifaceted pioneer of the photo that was ahead of Instagram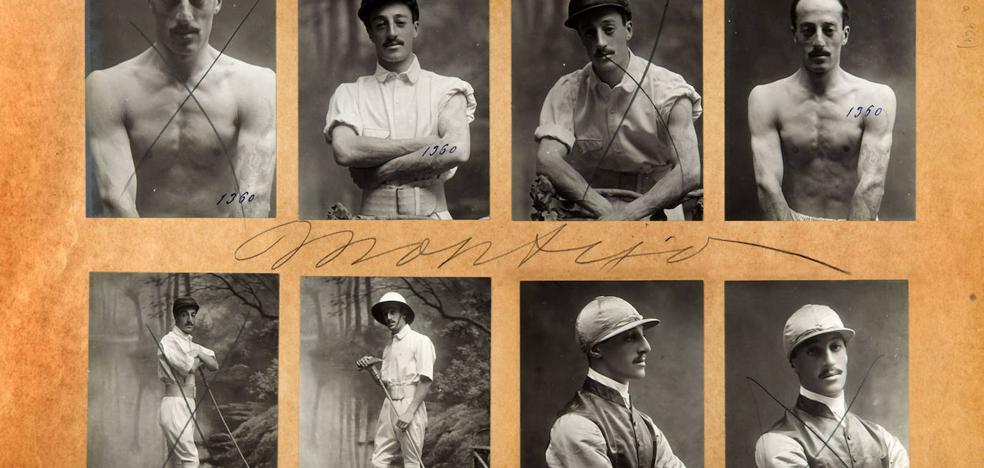 Painter, writer, politician, businessman and musician as well as a photographer, the National Library reviews his career in an exhibition
Pioneer, teacher and modernizer of photography in Spain, Antonio Cánovas del Castillo Vallejo (Madrid, 1862-1933) was a versatile intellectual who developed intense activity in various fields. Painter, writer, journalist, art critic, businessman and politician as well as a photographer, he was an active promoter of the culture of his time. The National Library of Spain (BNE) now celebrates his legacy and reviews his career as a photographer in a major exhibition.
"He is one of the most interesting intellectuals in all fields and one of the best photographers in Spanish history," says Juan Miguel Sánchez Vigil, curator of the exhibition that brings together more than 160 pieces including photos, books, engravings, oil paintings and instruments. photographs belonging to the BNE and other Spanish institutions and collections. On display until August 28, he deals with his extraordinary photographic activity, first as a dilettante, between 1890 and 1904 with the signature of Cánovas, and then as a professional, signing as Dalton Kâulak until his death.
"Marketing strategist and precursor of social networks, Kâulak was a great disseminator of the culture of the image, always aware of recreating the life of the society of his time through his work", summarizes Sánchez Vigil of this precursor of Instagram .
As an amateur, he joined the pictorialist movement and "stands out for his originality and creative capacity," says the curator. As a professional he created and directed the most prestigious photographic galleries in Madrid and Spain. The exhibition recreates his legendary studio at number 4 Calle de Alcalá in which Kâulak portrayed the royal family -Alfonso XIII in all possible uniforms-, the aristocracy, and the bourgeoisie. He also to intellectuals, artists and politicians such as Maura, Pradilla, Silvela, the Quintero brothers, María Guerrero or Concha Espina.
model study

Nicknamed 'The Portrait Painter of the Ladies', his studio was exemplary. He had all the technical means -cameras, lenses and lighting- and decorative means -backgrounds, forillos, props and furniture-. In 1912 he published 'Modern Photography', a manual in which he explained the basic knowledge for the photographer. In 1918 he collaborated in the founding of the Photographic Union, a national business association, for which he edited the homonymous magazine, and in 1921 he wrote 'Photographic retouching', a technique he presented as "the interventions that an operator performs to modify, in any sense, the concise image that automatically yields the cliché».
From the beginning of the 20th century, his photos appeared in the great magazines of the time, such as The Spanish and American Illustration, Black and White, Graphic World, New World, El Teatro or La Esfera. He ensured Kâulak for the conservation of his archive and requested in writing that his photographic collection «be an archive for posterity». He had created an iconography with the portraits of characters of his time, with an exceptional 'Gallery of Illustrious Men', a 'Golden Album' and the heterogeneous books of his clients.
He studied Law in Madrid and received painting classes from the landscape artist Carlos de Haes at the San Fernando Royal Academy of Fine Arts. Before dedicating himself to photography, he was a State official, art critic, journalist, writer, composer and politician, first as a Deputy to the Cortes for Cieza (1891-1895) and then as Civil Governor of Malaga (1895-1897). .
'Reapers in Valdemoro' /

BNE

He was one of the founders of the Photographic Society of Madrid, he created the magazine La Fotografia in 1901, which he directed until 1913 and in which he published more than three hundred articles, and won twenty awards and participated in numerous national and international competitions. He generated and edited many postcards with landscapes, monuments, types, customs, artists, literary compositions. Some sold for millions, like the series 'Who knew how to write!', based on 'La Dolora' of the same title by Ramón de Campoamor.
As a musician he signed a dozen pieces (rigodones, waltzes, pasodobles and polkas), most of them dated at the end of the 19th century. Due to his relationship with photography, he stands out for the piece 'Kâulak, brilliant waltz to dance (1908), which he composed as a gift to his clients and whose score was illustrated by the painter from Malaga Adolfo Lozano Sidro.