Katrina Abuid exhibits 'What is not mine'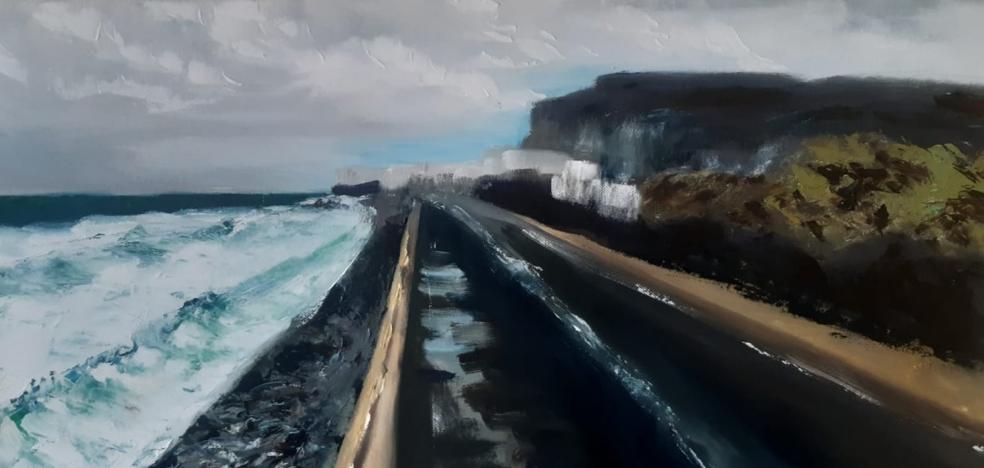 The painter from Lanzarote, co-founder of the '8 Cajas' collective, stars in this individual exhibition until October 2
Katrina Abuid found in painting his personal way of exploring the world. From her native Lanzarote, her childhood as a rabbit warren as an asthmatic girl led her to find in painting the way to connect with nature and, incidentally, with her artistic vocation. clothed by him
collective '8 boxes', which brings together women who develop different artistic disciplines in the Canary Islands, and of which she is co-founder, presents, in the
Antonio Padrón House-Museum-Indigenist Art Center of Gáldar 'What is not mine', a retrospective of his work and his evolution as an artist.
The exhibition
opens this friday and will be open, with free admission,
until October 2.
The sample includes a representation of
paintings of different pictorial styles, themes and periods. All of them have the common characteristic of being oil-painted canvases and, for the most part, they have nature as the central theme.
Katrina Abuid confesses that she is unable to frame herself within a defined pictorial style, she does not like labels.
The sea is a source of inspiration for the painter from Lanzarote. /

c7

«
Today I can be an impressionist, tomorrow a realist and the day after I do an abstractbecause that is just the freedom that painting offers you", he assures.
After studying decoration and advertising arts at the Pancho Lasso art school, in her native Lanzarote, Katrina Abuid found, thanks to illustration, a way to capture her artistic concerns on paper and make it her profession.
Passion for oil and nature

However, their
passion for oil painting has always been present in its production. In particular, the representation of nature and, specifically, of water in all its representations.
«
With the water I can relax and I enter my world. I begin, without meaning to, to explore its forms, its light, its ever-changing colors", the Lanzarote-born painter tries to explain.
«The ocean is the place where I enjoy the most, although that does not make the sea my 'leitmotiv', because, deep down, my 'leitmotif' is just what I am feeling at that very moment,
It doesn't matter if the environment is a foresta portrait or a seascape", he points out.
teach a workshop

The exhibition 'What is not mine' includes a participatory experience in his work, through a workshop that proposes learning to represent the states of water on an oil canvas with different approaches. This is quite a challenge for any artist and Katrina Abuid has delved into the complexity of it. The initiative, which also includes a guided tour of the exhibition, led by the author herself, will take place on September 22,
from 5:00 p.m. to 7:00 p.m.. Prior registration is required at the link: [email protected]