Kate Tempest: when rap plays theater | Babelia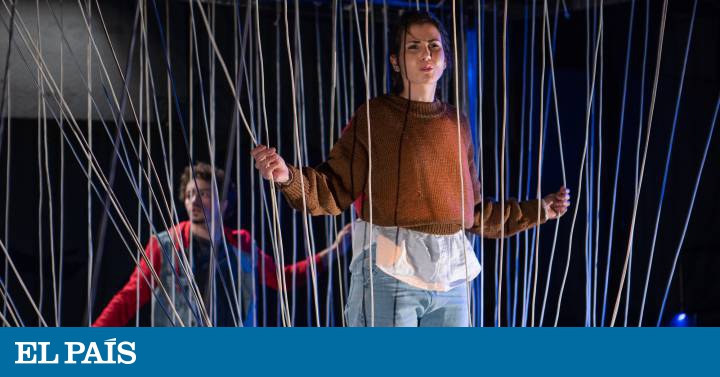 Kate Tempest writes theater as composes rap, poems or sessions of spoken word: His style is energetic, rhythmic and deeply sincere. It shakes not so much by what it says as by the way it combines the words. It is what has turned her 34 years into a musical star and literary banner of her generation. And also in a refreshing theatrical voice.
Wasted It is the first of his three dramatic works and caused a sensation when it premiered in 2012 in London. His theme is not especially original: three 25-year-olds meet on the tenth anniversary of the death of a friend and remember that they realize that their lives are not as they imagined when they were teenagers. But it is genuine the way in which he transmits the anguish that this finding causes in the protagonists, mixing recited rappers with dialogues that move from desolation to rage.
In Spain it was premiered for the first time in 2015, in Catalan, directed by Iván Morales. And now just released in Madrid a Spanish production directed by María San Miguel which has had a peculiar creation process: its starting point was an installation created by architecture students inspired by the work of Tempest, a hollow quadrilateral filled with hanging ropes between which the actors move, so that the staging It is strongly conditioned by that structure. On the one hand, it is its great virtue: an abstract construction that already from the beginning establishes a poetic framework according to the style of the text. But at the same time it is also a kind of ballast: constrain the interpreters, it imposes itself above the word.
The proposal as a whole is interesting, but it is languid. It lacks more energy, a more vigorous interpretation, more movement and more scenic resources that enhance and bring out all the expressive richness of the text.
Wasted. Text: Kate Tempest. Address: María San Miguel. Fernán Gómez Theater. Madrid. Until March 1st.