Karting returns with the V test of the Canary Islands Championship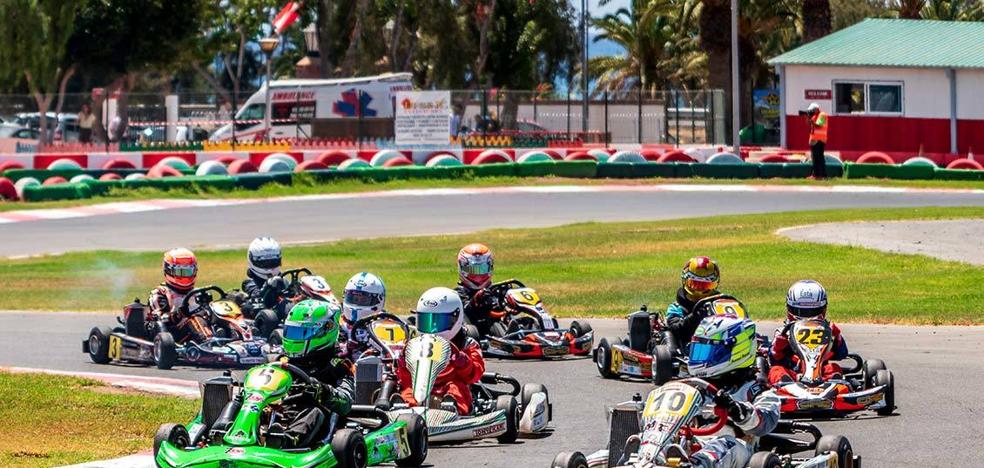 engine
This weekend at the Gran Canaria Karting Club in Tarajalillo the third and final round of the Las Palmas Provincial Championship will take place
26 registeredincluding the tenors of both championships, 26 who will be the participants who will compete in their different categories.
As up to these dates, the work of the school continues, in this test pilots from the Academy of the Gran Karting Club/FALP, very young people, are incorporated once again,
some with only six years, and that they are already predicted as future pilots of the competition; they will compete as in the previous test, all identical karts, one of the alternatives supported by both the FALP and the FCA, children of a good age to be initiated in the competition, some have been attending the Karting academy in Gran for several months Canaria, others like the Santana brothers, will be debutants.
The development of this test
it will be from today, where they will already have the Administrative Verifications, also interspersing the techniques, but the pure competition will take place on Saturday starting at 09:00 with the Warm Up of the Promotion Category (Mini Rooki)these are the youngsters in their first year of karting, prepared at the Academy of the Gran Karting Club and which is already promoted with the approval of the Las Palmas Federation at the Gran Karting Club, and the Canarian Automobile Federation, where we maintain that it is a Magnificent initiative that will surely further promote Karting on the islands.
The warm-up or free practice laps will end at approximately 10:15 a.m.to start at the same time with the timed laps or taking times to form the different starting grids, with plans to finish them at 11:00 a.m., 11:15 a.m. will be the presentation of the drivers to the spectator fans, and at 11:30 the official races will begin, with the first of them, s
At 1:00 p.m. it is planned to start the second races or races for the final and form the general classifications of each category.
Armindo Antonio Oliveira Bragas, technician from the Portugal bullfighting competition department, (Official Rotax Portugal Distributor) will be present at the test for technical assistance and as a technical commissioner, once again a specialized Rotax engine checker.
The organization plans to continue with these exhaustive checks, as has been done since the first test in Lanzarote.When the final of the races arrives, the engines of the first three classified in each category will be opened ex officio, except for the promotion category, which do not compete officially for the Canary Islands Championship and which, moreover, are identical engines drawn and all have identical chassis and identical tires. Once again a good entrance of the spectator public is expected, since it is still a final for the participants,
and in the absence of a single test of the Canary Islands Championship soon in Tenerife it would be a preview of it.