Karlos Arguiñano criticizes politicians: "The French can come to suck like bears"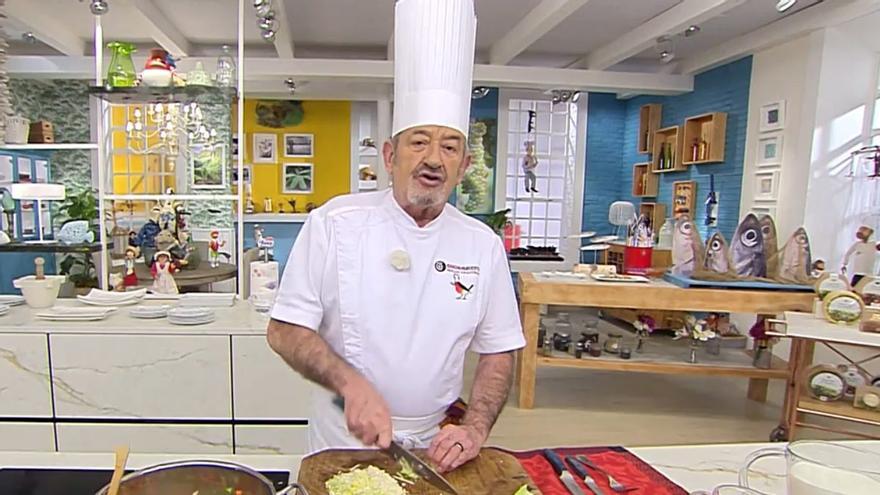 Karlos Arguiñano has launched a harsh criticism against the political class on Antena 3. The popular chef attacked from his program against the country's leaders for the management of the pandemic, putting the focus on the massive arrival of tourists from France and in mobility restrictions by territories.
"There is one thing that I do not understand. I cannot go to La Rioja, and yet the french are coming like crazy. Apparently most of them enter through Barajas, "Arguiñano began while preparing one of his dishes.
Although he kept his composure, the presenter made no secret of his outrage at the perimeter closures. "Can you explain it to me? That we cannot go to greet our grandparents, our elders, with all the care, and let the french come to suck like bears", She complained.
"They say that there is a lot of revelry and partying here, and that they are very happy to come to Spain. With the mask on her chin and showing her ass to the cameras"He added before asking two questions during his reflection:" Does Macron have to come? Aren't the people here going to rule? "
"We are going to control the country a little. The politicians have enough with their insufferable rolls. The Spanish are up to the bow of the politicians. They all behave like 'buns'. While they argue they do not rule. If there were 100 good guys … But there are 10,000 bad guys. We are the laughingstock of the rest of the countries, "he concluded.