Karel Mark Chichon will continue in the OFGC until 2025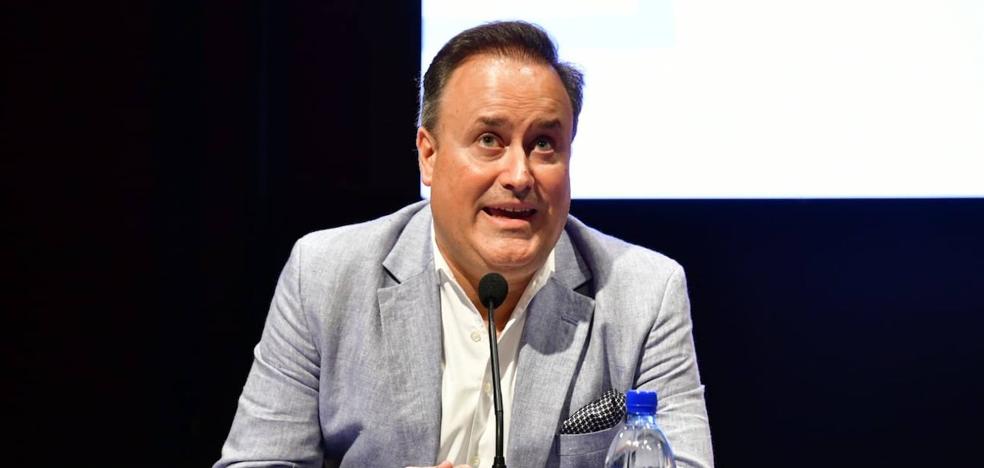 The Briton extends his relationship as titular and artistic director for two years and Leonard Slatkin will debut as main guest director
Karel Mark Chichon, principal and artistic director of the Gran Canaria Philharmonic Orchestra (OFGC), has extended his relationship with the island formation
two years more than initially established, as announced at the presentation of the 2022/23 subscription season, held this Wednesday morning.
As a result of this agreement, the British director will take the reins of the OFGC until the end
the 2025 seasonwith what, he said,
"the circle is closed" and the project that he designed from the beginning for the insular formation and that was partially paralyzed by the outbreak of the covid-19 pandemic in March 2020.
He also announced, together with Antonio Morales, president of the Cabildo de Gran Canaria and of the OFGC Foundation, that the North American
Leonard Slatkin becomes
new main guest director for the next three years.
In the event held in the Gabriel Rodó Room of the OFGC headquarters, an upcoming season was announced that will start on
September 23 and will run until July 14.
It includes
18 concertswhich has the presence of 9 Canarian artists in different evenings and soloists and directors such as
Elina Garanca, Steven IsserlisSergey Krylov, Olga Kern,
Martin FrostJoshua Weilerstein
Trevor Pinnock, Kristian Bezuidenhout, Vasily Petrenko and
Rudolf Buchbinderamong others.