Kany García: "I like to defend causes I believe in when I compose my songs"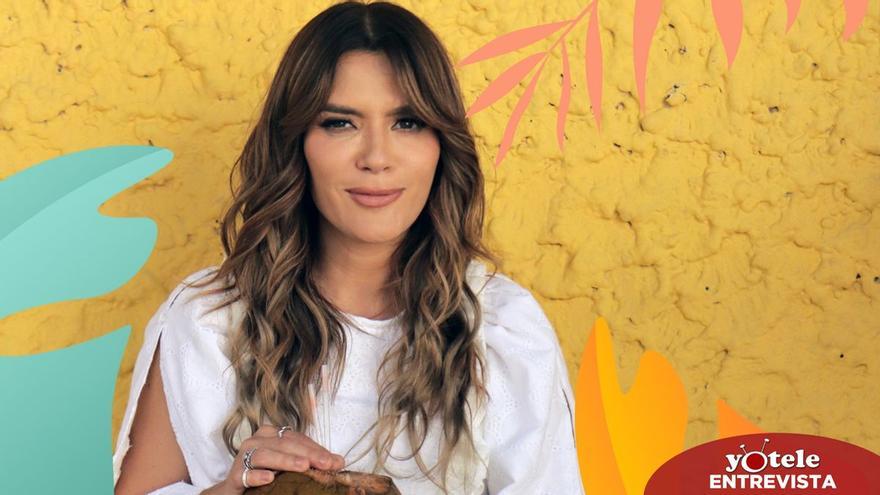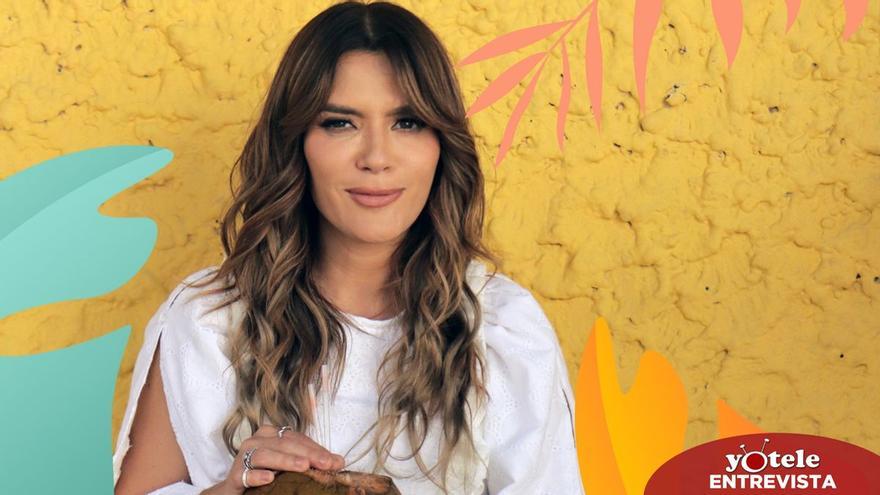 Kany Garcia She became known in 2004 as one of the participants in the talent show 'Objetivo Fama'. Nearly two decades later, she is one of the most recognizable voices in Latin America and prepares the release of what will be his eighth album. As he comments in an interview with YOTELEthis album will be released next May with the aim of "reconnecting with people" through a series of protest songs and social themes. "Hardly it will not change your mood to a positive one", affirms in declarations to this portal. The artist has also just released 'Agüita e coco', one of the songs that will be part of this new work and that already exceeds 3 million views on YouTube.
What feelings do you have after the release of 'Agüita e Coco'?
Whenever I put out a rocky single, I feel uncertain about knowing if I've made the right choice. I'm amazed at people's response. That always gives me security, makes me happy for having followed that path.
It is a song with a lot of rhythm and very danceable, but it also tells a story. How did this topic come about?
It was funny and very unexpected. When he was composing, a friend who had just separated told me: "What a good opportunity to be with me and recover the hobbies that I had abandoned". A month later I talked to her and she told me that she was in love with her, that she wanted to get married (laughs). I thought: "Where was that friend who had such a clear speech?". Sometimes things happen that way. When you plan the least, the most extraordinary things come to your life.
With this anecdote I found a way to translate it into a song. Also in the video to send another type of message, putting a woman doing a job that has always been more masculine to break with those roles or present the Puerto Rican race, the country's childhood and our culture. In the video there are other topics to talk about, not just my friend's story.
The video clip transports us to a paradisiacal enclave. How did you live the filming days?
Loiza is a place where practically all of our music comes from, all of our roots as Puerto Ricans. But it is a place that is not always considered to record videos. For me, going back to that neighborhood was a nice way to highlight that part, no matter where our music has taken us as artists. Of course, it was hot... (laughs) much hotter than it usually is in Puerto Rico. I had a lot of fun, I had never done a shoot with children. They are village children who are not used to having a camera in front of them. I like that inclusion of social classes that had never considered appearing in a video, being able to present them with that possibility for the future.
'Agüita e coco' is the new single from what will be your next album... What can you tell us about this new work? What sound will your fans find?
The album is coming out in May and I'll probably put out a new single first. The idea is to reconnect with people, for me it's an album that makes you feel good. Not all the songs are as rhythmic as 'Agüita e coco' or 'DPM', but they have that point of self-esteem and vindication with a social theme. Others touch on love, but not in sad or depressive stages, quite the opposite. It's an album that, from beginning to end, will hardly change your mood to a positive one.
Will there be collaborations?
I can't tell yet, but yes. We have planned another visit to Spain soon, in a few weeks I will return with the idea of ​​being able to tell where the album is going. But yes, I have about three or four collaborations with people I admire a lot.
What inspires you to compose your songs? Are you autobiographical in this sense?
I would like to be a little more autobiographical than I am. I love going to causes I firmly believe in. Topics such as feminism, the LGTBI + group or gender violence, without having been a victim, I have them deeply rooted. We live in a highly unequal world. When it comes to composing or singing, what I do is defend those causes. I like to be the speaker for people who suffer injustice and who cannot express what they have inside.
In addition to resuming your tour of the United States... What other projects are going to arrive in the coming months?
In March he returned to Puerto Rico to do two shows. Then I will announce the tour of Latin America, which starts in May, and I will return to the United States. With this omicron we have endured a bit with the dates. I also plan to continue visiting Spain so that, at the end of the year, I can come and do concerts. I am very happy with what is coming here and very happy to be able to meet people again.
Throughout your career you have won many awards, including six Latin Grammys. What does it mean to you that your work is rewarded in this way?
It is very cute. On the one hand it can open certain doors and that is wonderful. In the end, the most important thing is the people who buy a ticket to see you at a concert. That becomes vital. I have met colleagues who have never had the possibility of a Latin Grammy and who have had careers of 30 or 40 years, so that also seems fascinating to me, one thing has to go hand in hand with the other. They have a validity that one has to take advantage of to continue making progress, it is what I have tried to do every time this happens.
You became known 18 years ago after participating in 'Objetivo Fama', but you have also worked as a jury in similar formats. Do you like to see yourself in that role?
In Colombia I was in both 'La voz' and 'La voz kids', also in other formats such as 'Idol' or 'Tu cara me sonido'. I've been to various crazy and particular things. At the level of the jury I die of laughter with my colleagues, I have a great time and it is very entertaining. In addition, nowadays it is the way to meet new artists. I'm more into the stages, the tours... But with those programs I also learn a lot... In addition, I coincide with colleagues whom I don't usually see.
In Spain we have very recently the Benidorm Fest... Would you dare to present yourself in future editions?
I probably would! Everything that has to do with festivals and with the possibility of making your music I think it's wonderful. Who knows, hopefully we'll be there soon.