Kanka: "To compose there has to be stability, an oasis in madness"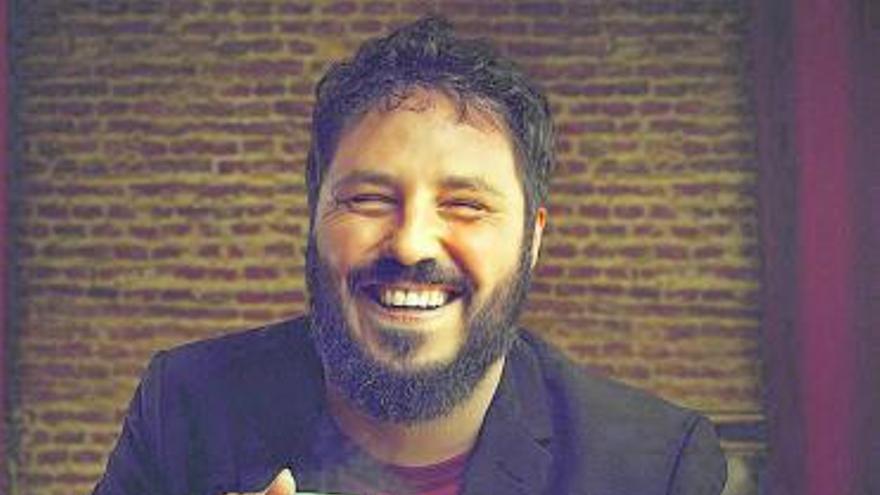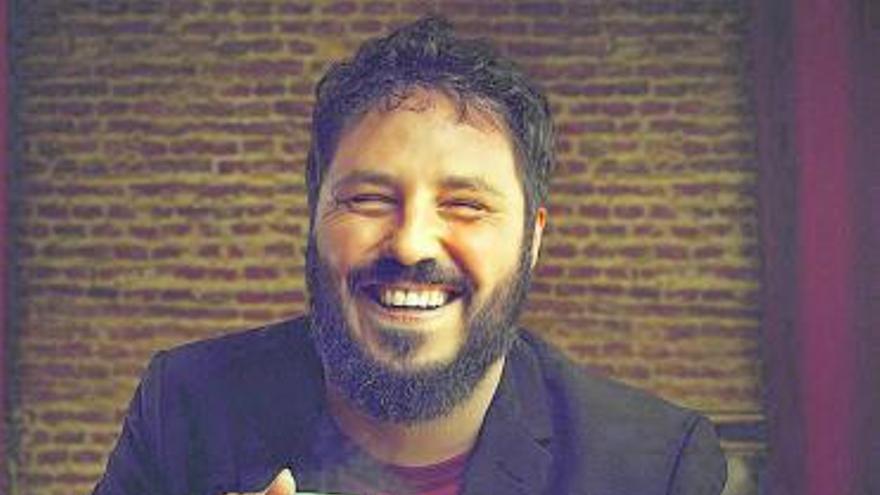 El Kanka returns with his band to Gran Canaria after the coronavirus stopped his tour 'Payaso'. The rescue, with which he will be on April 11 at the Alfredo Kraus Auditorium in two passes. The Malaga-born Juan Gómez Canca promises a dynamic concert, in which he will review his best-known repertoire, as well as some of the songs composed during confinement, so that the public can enjoy and forget the madness that the covid and "hardships that you take with you ". The composer of 'How bad I am and how little I complain' and 'CanEpé' is already working on a new album to the delight of his fans.
Wanting to meet again with the Gran Canaria public?
Totally. We are looking forward to getting on stage. Take it up with my guitar, with the band, and with joy. And if it is in Gran Canaria, where we have friends and it is so good, then better.
How is the tour going?
We have just started in Barcelona and very well. Exhausted because to be able to go with the whole team and get paid, you have to make two passes. But very happy and satisfied.
In some places the tickets are already sold out; people want to listen to live music, have fun, see you
Yes, as my father says, it is to cry with one eye because within the difficult situation we live in, we cannot complain. It is a milestone that tickets are sold out.
How do you see the public? Are people repressed at concerts after confinement and restrictions by covid-19?
They are wearing masks, sitting and unable to get close. That reduces the enthusiasm that is required in a concert but at the same time it is very exciting. There are fewer concerts and we live with the uncertainty of whether or not they are going to continue doing it. Many people have not seen their favorite singers for a long time and people who like live music, like me; Because I am also a public, it values ​​all the effort that is being made. That thrills.
And how do you experience that new environment from the stage?
It's weird, I would prefer it to be like before but once I start the concert and sing, the difference is not that much. Last summer, after the lack of refinement, I acted and it was a shock. It was impressive at the Camp Nou in Barcelona, ​​where 99,000 people fit that we were in a corner with 800. With the masks you don't see people laughing but there is so much emotion that is transmitted with the eyes; the way of clapping and singing of the audience is also different. But I feel wrapped up just like before. When I start singing I forget that people wear masks. I give everything when I connect with music and people, especially when there is empathy and communication with the public.
What will fans hear at the Auditorium concert?
We will take a tour of the last three albums because we don't have a new album and we will play a song from confinement. It will be a complete review of those songs that people are most fond of, a dynamic concert, with various styles. There will be a little bit of everything for people to enjoy and forget about this madness and the hardships that it entails.
How are you doing with two passes?
I remember that the first time I did it was in Las Palmas, in some days of singer-songwriters in which I participated in Vegueta. The place was very small and my friend Luis Quintana suggested that I do two shows that day because it was full; it was fun. But I admit it's a bit weird, you can't have a rum or a tequila before performing because you have two passes (laughs). It is sacrificed because for the same price, even less, there is a double gig, more than if it were a three-hour concert. It is also repetitive and you get cold. You get off the stage and then you have to reconnect with the audience but we are all very professional, we have a lot of tables and the fatigue is not noticeable. The first pass is as if we had rehearsed (laughs).
In 2021 it will be a decade since your first model, what would you take away and what would you add on that journey here?
I am not a person to look back; It is one of my strengths compared to my many defects. It's cool to learn, but if you don't make mistakes, it won't have been of any use; as they say they are learned with the shit we have done. I am proud of the career I have done, I have worked it out. Not everything is luck and talent; it has not been my case, and not for lack of it. I have worked it out from below, I have sung in front of twenty people, I have slept in a car and I have returned home with the minimum, I have stumbled many times to get here, I feel that I have worked it out. Perhaps we have sinned in excess of work. Not because of work, travel, but because of the time you are not at home, with your partner. Maybe I miss that personal life. Although I wish! the problem was working too hard.
"With the masks you do not see people laugh but the emotion that transmits with the eyes is so great"
Did confinement inspire you to compose?
I compose quite a bit and have no trouble getting inspired. You always have to rely on something to compose but it was such a shock that I didn't have the chakras emotionally aligned to let myself be carried away by my most creative side (laughs). There has to be a point of stability, an oasis of calm within a madness. The first month was such a shock that I did not compose anything and, from then on, normally. I have found a repertoire that I had never had because, this time, I have been alone for a long time. From the first screening for an album, 25 songs have come out.
When will it be ready?
Next year for sure. In September there will be some preview until we start the tour next year.
The uncertainty imposed by the coronavirus does not prevent it from having new projects
No, not just for me, but for my team. It is what to do, what one can do and because it is also what I love. With many difficulties and rowing very hard, yes, to get to the same place but you have to keep going.