Kamil Zelaa: "The group identifies with the most Latin and Caribbean reggae, more cheerful"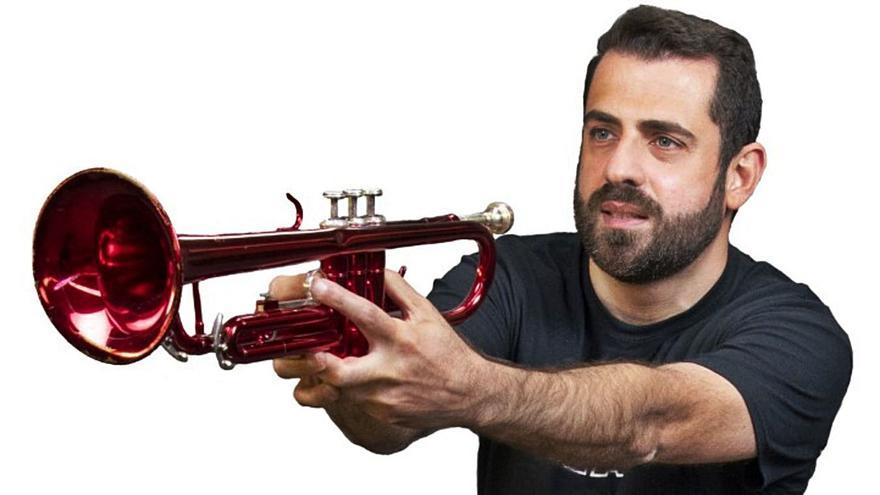 Why Tabaiba reggae to name the group?
The tabaiba is a protected species in the Canary Islands for its uniqueness and beauty, so we wanted to put a name that represents the island idiosyncrasy to which we join reggae, the genre we play. We feel very identified with the name. I think it represents the personality of the band musically and in concert.
The first album also bears the name of the band …
It is the custom of many artists to make the first album homonymous and we, perhaps for convenience or lack of creativity, wanted to continue with the tradition.
They say that this work has been recorded between the Canary Islands and London. For what is this?
The drums for this production were recorded in London and the rest of the instruments in Gran Canaria. The result has nothing to envy to a studio in New York or elsewhere in the world. On the island we have human and technical talent as good as in large studios recognized in the rest of the planet. The production in both venues was carried out by Pedro Valido, the sound technician who was in charge of mixing and mastering the entire album.
It is about 9 songs with different focuses of attention, most of them happy and vital and some with a clamor for changes and social action, as is the case of a letter that talks about gender violence. Explain this to me.
The reggae it is always accompanied by a positive and optimistic message that we have added to songs like It will pass that invites people to remember that all problems are transitory, that none last forever. It is a great time to highlight it because with all that we are living with the health situation and so many deceased, this content that we contribute gives encouragement. Reggae also appeals to the social conscience. Therefore, we include topics such as If it hurts, it's not love dedicated to the scourge of gender violence and that tells the story of two brothers who have experienced this situation in their family environment. It is a very unique composition because it talks about violence from the point of view of children, who are often the great forgotten about this problem. As Tabaiba Reggae is a special band and we like to identify with a more Latin and Caribbean reggae, we also have funnier songs to give the public a little joy with creations such as I'm single, a apology for singleness, to celebrate that wonderful marital status.
The group is made up of eight members who come from different parts of the world. From where?
There were seven of us, but Gabriel, our saxophonist, joined us. On stage there are 10 of us because we are accompanied by a trombonist and a chorus girl. We are a large family. I am Venezuelan and I have dedicated my whole life to playing reggae. I consider myself a multimedia musician, who plays multiple instruments, all half. I founded this band together with José Cruz Villega, the singer. As I came from a school of reggae and Latin ska, with faster rhythms, we could not let all these influences pass and that is why our group is a little different from these same traditional bars. I played for many years with King Changó in New York and contributed many notions of that world reggae, less spiritual and dense, but more cheerful, with more Caribbean touches. Our drummer Nils Puka Bassist Andy comes from Sweden, who recorded the basses, is English, so we do our rehearsals in that language and in Spanish to understand each other, which shows the multiculturalism of the group and the Archipelago, in general, since all we have established roots here. We also have canaries like Villega and Juan Calcines Chago, the percussionist. In the end, the mix translates to our music.
"With the theme 'If it hurts, it's not love' we call for social awareness about the problem of gender violence"
Come and enjoy the sun with Arístides Moreno, what is special about being the protagonist of the album?
This song has a touch of ska or rocksteady being a bit faster reggae. It is an invitation for everyone to come to the Canary Islands at this time when we need tourism, to enjoy the sun, the sand and the good vibes of the islander. As a special guest we have Arístides Moreno to whom we present the song to give it a personal twist. He loved it because it goes a lot with his philosophy and way of making music, so we joined two generations, a lifelong musician with our recently created band and it was an extraordinary result.
They were inspired during confinement to create the songs …
The production of the album has been in my charge, but the composition, the lyrics and the music are done by us. Villega and me. Each musician has contributed their bit to have that particular sound. One of the curiosities of this album is that it was created in the confinement that provided enough leisure to exploit their creativity to the fullest, which we took advantage of to reproduce the songs and fix the lyrics a little. The system was quite fluid and it served us as a tool to withstand all that situation. Another peculiarity is that the same musicians who make up Tabaiba Reggae recorded the album. Producers often rely on session musicians for a more professional result. However, we wanted to be honest. It is a very honest album in which the guitars, for example, are those of Diego, our guitarist who brings a vintage touch in the pure Jimi Hendrix style with a personal and unique aura.
In the subject If it hurts, it's not love Irene Drive's imprint appears …
She is a Canarian artist who aims to be a revelation of the female hip hop genre. In this song she has given her most feminist and vindictive stamp. Being a group of only men, that is why we wanted to have, at least, Irene's participation.
Your best smile or Feel the love are songs dedicated to self-esteem …
They have a very positive message and invite people to love themselves, not to let your day turn gray, to always keep the color present. Our themes always carry a positive and optimistic moral.