Kaley Cuoco runs away from Penny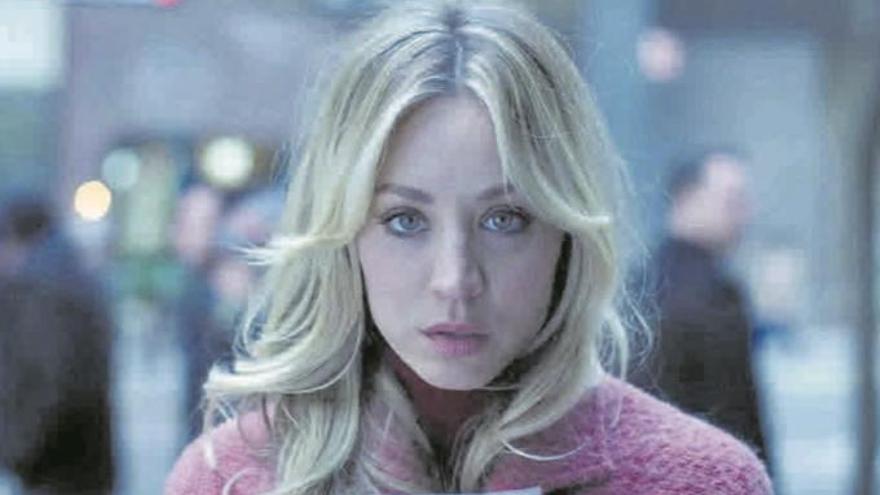 After having formed for that select club of interpreters who charged the astronomical figure of a million dollars per episode, actress Kaley Cuoco wants to explore new territories away from the shadow of 'The Big Bang Theory'. The actress could have been pigeonholed as the new queen of romantic comedy, just like Jennifer Aniston did at the end of 'Friends'. Other actresses in a similar situation decided to recycle as action heroines, such as Cobbie Smulders after finishing 'How I Met Your Mother' who went on to integrate into the Marvel cinematic universe and be a kind of new Jessica Jones in 'Stumptown'. After the end of the series that made her a star and outside of which her appearances have been almost anecdotal throughout twelve years, Kaley Cuoco was one of those who was shown publicly supporter of making a new reboot. Fortunately, she thought better of it and ended up embarking on a project that takes her away from the role she had been playing during those long years, although not entirely. 'The Flight Attendant' is his new series thanks to the HBO Max platform and whose first three episodes premiered last week on HBO.
The literal translation of the title would be 'The stewardess'. In this miniseries, the actress plays a flight attendant first class internationals enjoying a crazy nightlife. Overnight, she is involved in a murder. The alluring millionaire he met on his last flight to Bangkok he dawns with his throat cut in his hotel bed, without her remembering very well the details of a night in which perhaps there were too many shots. If his roommate had been Sheldon forcing him to sing 'Soft Kitty', we would have no doubt: it was her. But given that the victim is Michael Huisman, one of the leading men in fashion and that we have seen in many series ranging from 'Hill House' to 'Game of Thrones', from the beginning we are very clear that is innocent.
This series is something like if they had mixed the plots of 'With death on the heels' and 'Hangover in Las Vegas', alternating moments of suspense with those of comedy. Like Cary Grant in the Alfred Hitchcock classic, the actress gets into trouble after trouble as she tries to find evidence of her innocence, reinforcing for her pursuers the theory that she is indeed into it. The investigations of Cassandra Bowden (that is the name of the stewardess) are leaving behind a whole trail of corpses in its wake.
Creative control
To ensure creative control of your performance, Kaley Cuoco is one of the producers, so the series is a showcase with which she tries to shout to the world that she is no longer Penny. You've already accumulated enough millions over the years and now he has enough money to make a series to suit him and that it will surely be profitable. Although you had to download the cache along the way. In production, he relies on another of the most prolific showrunners on American television, Greg Berlanti. Is there any series left on the Warner channel that is not yours? Now, as if that weren't enough, it also extends its tentacles to the new HBO Max platform.
'The Flight Attendant' is also reinforced with a veteran cast full of familiar faces, in which it is Oscar winner Rosie Perez, whom he had lost track of for years, as one of the best friends from the protagonist's work. We also have Zosia Mamet, another of the girls from 'Girls', like Cassie's lawyer; or TR Knight as the brother, who returns to the good guy roles with which he became known in 'Grey's Anatomy'.
In 'The Flight Attendant' there is nothing new under the sun. Pick things from one place to another, to make a series that is a minor entertainment to hang out without too many demands. Surely the mystery will deflate week by week until one day the average viewer realizes that they missed seeing the episode where the identity of the murderer was revealed because the premiere of another series crossed their path. Perhaps this series would have been better off Netflix's formula of releasing the entire season at once. The title is designed to show off Kaley Cuoco who alerts her audience that is still here and does not intend to leave.