Justo Jorge Padrón, Canary Islands Literature Prize winner, dies of covid at the age of 77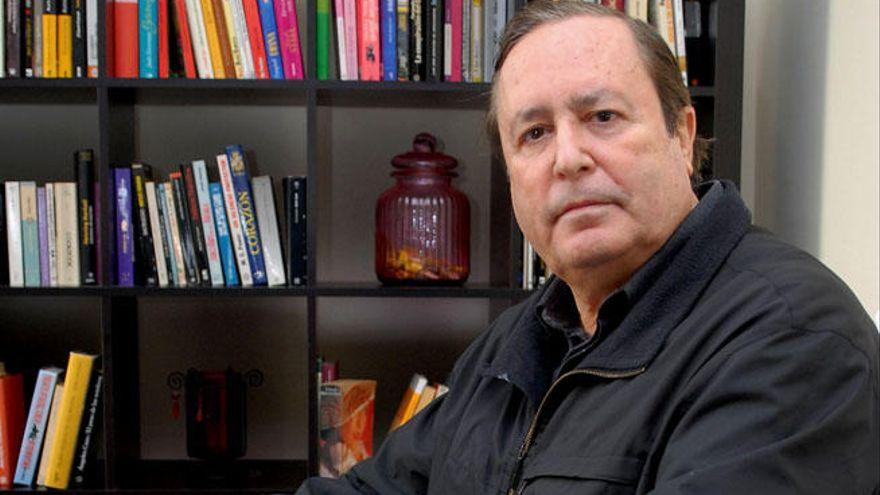 The poet from Gran Canaria Justo Jorge Padrón (Las Palmas de Gran Canaria, 1943), winner of the Canary Islands Prize for Literature (1997), died in Madrid this Sunday at the age of 77. His wife, Kelopatra Filipova, has confirmed his death at the La Paz Hospital in that city where he was hospitalized for coronavirus.
Jorge Padrón was also a renowned poet of the Spanish generation of the 70s, essayist and translator. Among his latest works are Complete poetry, 1965-2000 (2000), Hesperida. Universal song of the Canary Islands (2005), Hesperida II. The Columbian deed (2008) and The Heartbeat of the World, Anthology, (2010) and El arte del poema (2015), which the poet himself considered his best work, covers a single poem of 1,300 verses and was published by the Editura Universul de Rumanía in four languages ​​simultaneously: Spanish, Romanian, English and Russian.
Throughout his career as a poet and writer, Justo Jorge Padrón received various national and international recognitions and awards, such as the second prize to the Adonáis Prize (1970), the International Prize of the Swedish Academy (1972), the Boscán Prize (1973). ), the Fastenrath Prize of the Royal Spanish Academy (1976), the Brussels Gold Medal (1981), the Gold Medal of Chinese Culture (1983), the Europe Prize for Literature (1986), the International Literature Prize de Sofía (1988), the Orfeo Prize (1992), the Canary Islands Prize for Literature (1997), the Trieste International Prize (1999) and the Senghor Poetry Prize (2003). In 1977 he collected in Stockholm the Nobel Prize for Literature awarded to the poet Vicente Aleixandre, who, due to health reasons, could not attend the ceremony. In the 1990s, he was nominated for an armchair at the Royal Spanish Academy, but without success. In 2005 he received the title of doctor honoris causa by the University of Valparaíso.