Justine, the new high-impact storm that will hit the Peninsula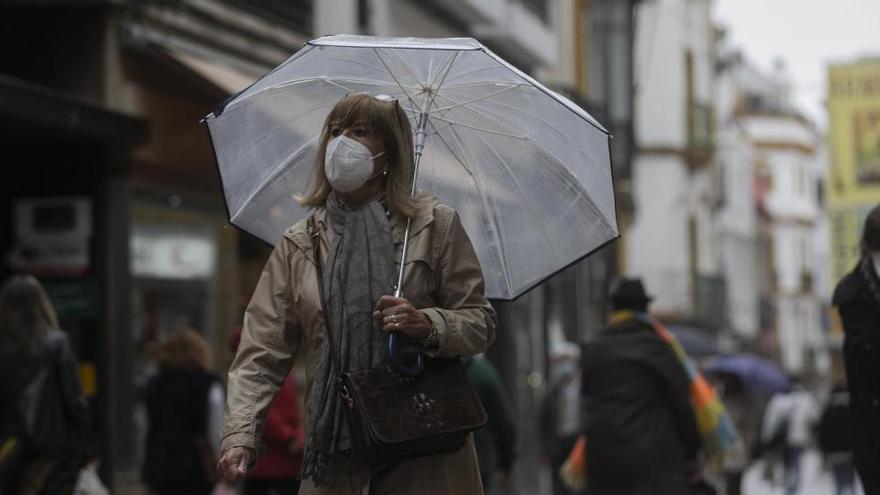 A new high impact storm, the tenth since the season began on October 1, will arrive this Friday under the name of Justine, after being appointed by the Portuguese Institute for the sea and the atmosphere that expects strong winds, rain, fogs and very high temperatures for the time.
As reported by the spokeswoman for the State Meteorological Agency (AEMET) Beatriz Hervella has explained that 'Justine' has been named because possibly toit will affect the Azores Islands (Portugal) with strong winds and then it will reach the Peninsula.
It is, as specified, the fifth storm named so far this year within the Southwest European group that includes Spain, Portugal, France and Belgium. This, according to the spokeswoman "It is a record, as there has never been a month with so many appointments before."
In fact, he points out that since February 2020 there had not been a month with four appointments and this month of January 2021 there are already five. However, he points out that this is the fourth year in which storms have been named, so surpassing the previous marks is relatively easy.
Thus, Hervella points out that it will be necessary to follow Justine's evolution, because after deepening quickly and intensely during the last hours on Friday and on Saturday, it will affect the Peninsula, especially the northwestern quadrant and later the Cantabrian coast, and will cause "strong" winds, locally persistent rainfall, rough seas and thermal decline.
On the other hand, while Justine arrives, for the moment the spokesperson expects the atmospheric situation to be dominated by high pressures and a warm flow, especially humid from the southwest.
Hervella emphasizes that it is a warm flow and "especially humid in the southwest" for being a humidity of subtropical origin and has pointed out that the situation of stability will also propitiate this Thursday and Friday that it dawns with abundant fogs in the Peninsula, especially in the lower valley of the Guadalquivir.
On the other hand, the third meteorological characteristic predicted by the AEMET is that temperatures until Friday will be at higher values ​​for the time of year, with "highs more typical of spring" both Thursday and Friday.
Hervella also does not rule out that the maximums touch 25ºC on the Mediterranean coast and even that a record is broken this Thursday and Friday for a month of January.
They will be especially high in the southeast of the peninsula and in high areas, where the fogs do not prevent the arrival of the sun.