Justin Bieber publishes his album 'Justice' for "the healing of humanity"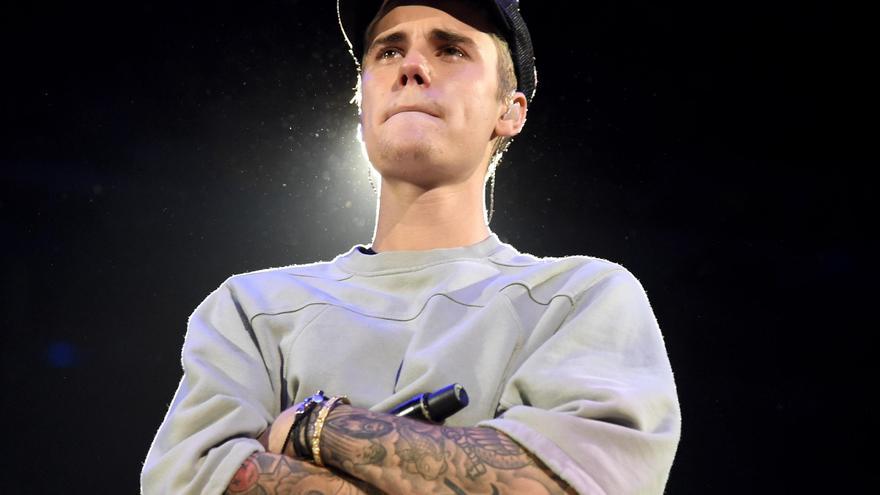 Justin Bieber post tomorrow his sixth studio album, 'Justice', an unexpected work that the Canadian artist prepared in silence during the pandemic and that will see the light only a year after his previous LP, 'Changes' (2020).
On the balsamic purpose of his new songs, the musician himself has said that "in these times when our planet suffers so much, humanity needs healing and also needs justice", hence this album, whose purpose is that "Provide comfort and make songs that people can connect with and feel less alone."
Bieber (London, 1994) has released in recent weeks some of the songs that make up this work, especially 'Holy' with Chance The Rapper, but also the tracks 'Anyone', 'Lonely' with Benny Blanco and the most recent of them all, 'Hold on'.
'Justice' comes after 'Changes', which obtained three nominations at the last 2020 Grammys, including "best vocal pop album" and "best pop solo performance" for the song 'Yummy', although it did not convince the specialized critics to the same extent, that warmly welcomed his turn to the r & b.
Also, although it reached number 1 on the official Billboard chart in the US, its sales fell considerably in that country compared to the previous 'Purpose' (2015). In fact, despite being his first album in 5 years, upon its premiere on the market and with little competition, it garnered almost a third of units compared to its predecessor.
'Justice' is therefore presented as a redress opportunity for Bieber and, above all, as a decisive example of his return to musical activity after having overcome some of his most difficult years.
The former child star acknowledged that in the past he abused drugs and that, "overcome" by "the job, responsibilities, emotions, family, finances and relationships", he battled depression and anxiety and the desire that "not wanting to live anymore".
As if that were not enough, and given the rumors that his physical deterioration had awakened, earlier this year he announced that he had been diagnosed with Lyme disease, which is contracted by tick bites, as well as infectious mononucleosis, a viral condition.
"It has taken me years to recover from all those terrible decisions, recover broken relationships and change my habits when interacting. Fortunately I was blessed with extraordinary people who love me and now I am going through the best stage of my life," recently celebrated the interpreter of ' Sorry ', in direct allusion to his marriage in 2018 with the model Hailey baldwin.
Recovered, in recent months he has also been seen collaborating with fellow professionals such as his compatriot Shawn Mendes on the song 'Monster' and last New Year's Eve he offered his first concert in three years in a "streaming" format.