Justice denies freedom to the Tarragona gunman before his euthanasia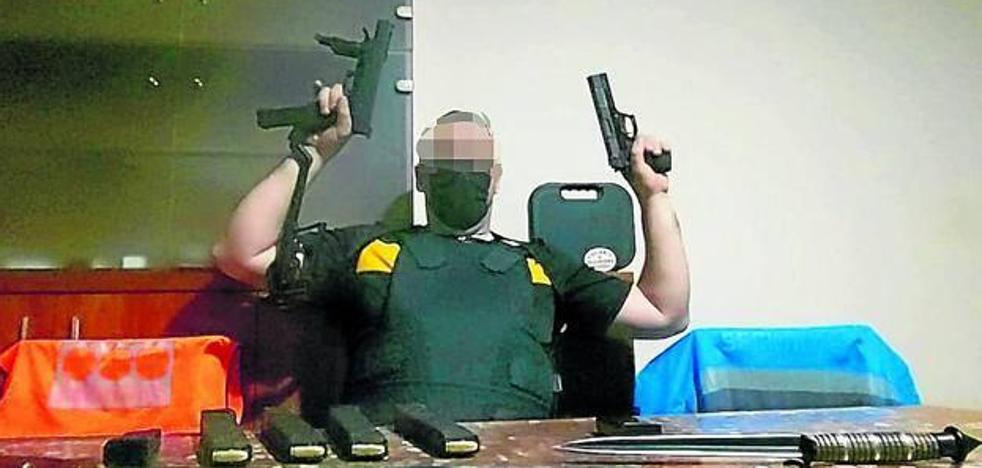 His assisted death is set for Tuesday, August 23.
Marin Eugen, a former security guard who shot into the Tarragona company where he worked, is expected to die tomorrow, Tuesday, after undergoing the euthanasia that he himself requested. He will do so in the Terrassa prison hospital and in preventive detention and not released as his lawyer requested last week. One day before the date set for his euthanasia, the magistrate Sònia Zapater Torres, of the Tarragona investigating court, has denied the request made by his defense for provisional release without bail. His lawyer had asked for his provisional release and his transfer to another hospital to be able to say goodbye to his family and friends.
According to the magistrate in the car, there is still a risk of flight. "It can be said that, given the serious medical situation in which he finds himself, it can be practically ensured that the risk of criminal repetition or the risk of attacking the integrity of the victims, as well as the risk of altering sources of evidence, have been mitigated. enormously". But on the other hand, the judge maintains that if provisional release is granted, "there would continue to be a high risk of escape, since in this case the patient would be admitted to an ordinary hospital without police surveillance of any kind, where any third party, relative or friend , I could easily access it and make it easier for him to escape ».
"It cannot be ignored that the foreseeable future that can await him is at least bleak, since he is undergoing a euthanasia process for which a date has already been set for August 23 or, if he resigns, a judicial process awaits him. where they are going to request penalties that, only for the crimes of attempted murder, could rise to several years in prison, "says the order. «This allows us to presume the concurrence of a very high risk of flight. "This possibility is increased by the fact that he has not at any time expressed his remorse for the events nor has he apologized to the victims," ​​he points out.
Marin Eugen broke into the company where he worked on December 14 and later barricaded himself in a farmhouse and starred in a movie shooting with the Catalan Police. In the event, three employees of the security company and two Mossos agents were injured during his escape. In the shooting at the farmhouse, Marin Eugen was killed and taken in a critical condition by helicopter to the hospital. 46 years old, he suffers an irreversible spinal cord injury as a result of the impact of a bullet. He was initially admitted to the Hebron Valley in Barcelona and was later interned in preventive detention at the Terrasa prison hospital (Barcelona), where he requested euthanasia.
Instead, the two Mossos wounded in the gunman's escape attempt appealed to the judge for authorization of euthanasia. They alleged violation of the right to effective judicial protection, that is, they demand that before he dies he be tried for the crimes for which he is accused of attempted murder, attack on authority and illegal possession of weapons. Justice paralyzed euthanasia in principle but it is finally set for Tuesday, August 23.