Just Eat Takeaway extends its losses to 158 million until June, but increases its sales by 44.2%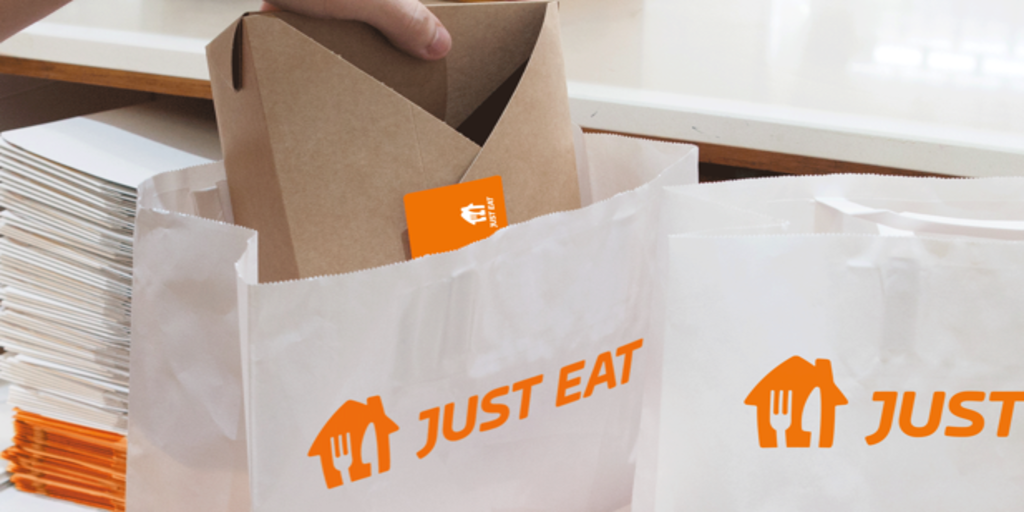 Updated:
save

Just Eat Takeaway.com, the Dutch food delivery giant, registered in the first six months of the year losses of 158 million euros, compared to the 'red numbers' of 27 million recorded in the same period of 2019, according to the comparable figures published by the company, which largely attributed this negative result to the impact of depreciation and the integration costs of its merger, as well as well as the proposed acquisition of Grubhub.
Without taking into account the impact of extraordinary items, the adjusted gross operating profit (Ebitda) of the multinational in the first semester grew 133%, up to 177 million euros, with a 44.2% increase in revenue in comparable terms, to 1,031 million euros.
In the first half of the year, the company's revenues grew 28% in the United Kingdom, to € 303 million, as well as 102% in Germany, to € 161 million, while in Canada they rose 49% to € 228 million, a 40% in the Netherlands, up to 80 million, and 37% in the rest of the world, up to 259 million.
At the end of the first half of 2020, the number of restaurants on the Just Eat Takeaway.com platform increased by 32% to 207,000, while the number of active customers grew by 21%, to 54 million, with a 32% increase in orders, to 257 million, with an average amount of 22.20 euros, 1.6% more.
"Just Eat Takeaway.com is in a fortunate position to benefit from the continuing tailwinds," said Jitse Groen, CEO of the company, expressing confidence that order growth "will continue to be strong for the rest of the year. ».
"Our businesses have healthy gross margins and all of our segments have positive adjusted Ebitda. Based on current momentum, we started an aggressive investment program, which we believe will further strengthen our positions in the market, "he added.
Last June, Just Eat Takeaway.com announced a "definitive agreement" to acquire 100% of the American delivery company Grubhub through an exchange of shares worth 7.3 billion dollars (6.212 million euros), which will give rise to the largest company in the sector outside of China.