Just Eat and Takeaway agree to merge to create a European food delivery giant | Economy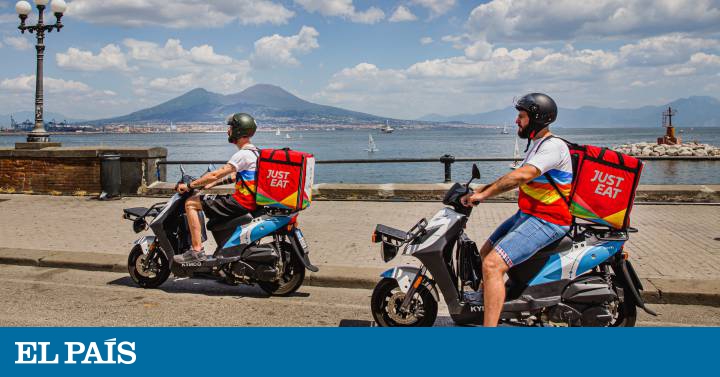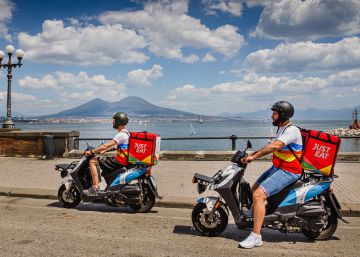 The British food delivery company Just Eat and its Dutch competitor Takeaway.com have reached an agreement principle to merge both companies through an exchange of shares, which would give rise to to one of the largest online food delivery platforms with more than 360 million orders worth 7,300 million euros in 2018.
The shareholders of Just Eat will receive 0.09744 shares of Takeaway.com for each title of the company in their possession, which values ​​at 7.31 pounds each share of Just Eat, 15% above its price on the past 26 of July, according to the terms of the agreement, the company said in a statement.
Based on this exchange ratio, at the close of the transaction, Just Eat shareholders would control 52.2% of the new company and those of Takeaway.com about 47.8%.
Once the potential merger is completed, it is intended that Mike Evans, current president of Just Eat, will assume the presidency of the board of the new combined company, while Adriaan Nühn, chairman of the supervisory board of Takeaway.com, will assume the vice chair of the board of supervision of the new society.
Also, Jitse Groen, CEO of Takeaway.com, will become the top executive of the new group after the merger, Paul Harrison, current chief financial officer of Just Eat, will assume the same role in the new company, while Brent Wissink, director financial officer of Takeaway.com, and Jörg Gerbig, chief operating officer of Takeaway.com, will share the operations direction of the new combined company.
The headquarters, in Amsterdam
Once the operation is completed, Takeaway.com expects the new combined group to have its headquarters and its domicile in Amsterdam (Netherlands), with a premium price on the London Stock Exchange and maintaining a significant part of its operations in the United Kingdom .
"The negotiations regarding the other terms of the possible combination continue and are at an advanced stage," the companies said, warning that there can be no certainty that there is finally a transaction. In this sense, according to British regulation, Takeaway.com will have until August 24 to announce if it presents a firm offer for Just Eat or if it gives up.
The markets have received the announcement with euphoria and today, the shares in the British company were up 25% on the London Stock Exchange.
. (tagsToTranslate) just eat (t) takeaway (t) agree (t) merger (t) create (t) giant (t) European (t) food (t) domicile (t) company (t) British (t) British (t) control (t) 52% (t) new (t) new (t) company (t) have (t) headquarters (t) Amsterdam



Source link