'Jungle Cruise' and M. Night Shyamalan's new liven up the billboard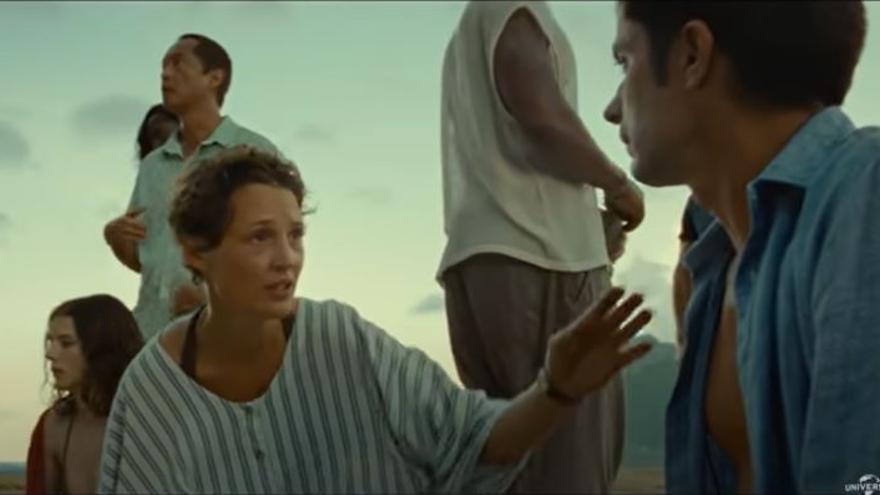 The Adventures of Emily Blunt and Dwayne Johnson aboard a ship in 'Jungle Cruise', the new of Disney, and the intriguing new tape of M. Night Shyamalan, 'Time, are some of the billboard proposals cinematic this weekend.
Boat adventures
Directed by the Spanish-American filmmaker Jaume Collet-Serra, 'Jungle Cruise' dates back to the early 20th century. Frank (Dwayne Johnson) is a ship captain who takes scientist Lily Houghton (Emily Blunt) and her brother (Jack Whitehall) through the Amazon rainforest. They are on a mission to find a mystical tree that could have healing powers and on the way to find it they will encounter all kinds of adventures and setbacks.
The agonizing passage of time
'Time' ('Old') is a psychological 'thriller' directed by M. Night Shyamalan that follows a family during their stay on a paradise beach. The place is in a remote place and hides something that is about to change the lives of everyone present. As the hours go by, each one of them will get older and older, to the point that their lives will be reduced to that day. Gael García Bernal, Vicky Krieps and Rufus Sewell are at the head of the cast of what's new about the filmmaker of 'The sixth sense'.
The sexual revolution
Paco Caballero presents the Spanish comedy 'Where two fit', with a choral cast led by actors such as Ernesto Alterio, Raúl Arévalo and Luis Callejo. A couple caught in the routine, a desperate girlfriend, a young man disappointed in his latest love affair, two cousins ​​separated since their last summer in town, a group of friends wanting to experiment … During one night, they will all experience situations crazy when going to a club for the exchange of couples, a swinger space where prejudices do not exist.
An eccentric Danish fable
'Horsemen of Justice', directed by Anders Thomas Jensen and starring Mads mikkelsen, star of the Oscar-winning "Another Round". The actor is Markus, a military man who must return home with his teenage daughter, Mathilde (Andrea Heick Gadeberg), after his wife died in a train accident. Willing to turn the page and bury his pain without getting over it, Markus meets Otto (Nikolaj Lie Kaas), an expert in mathematics and also a passenger on the wrecked train, who is convinced that someone is behind everything. Along with their two eccentric colleagues, Lennart (Lars Brygmann) and Emmenthaler (Nicolas Bro), this particular group embarks on a journey of revenge.
Playing nostalgia
The documentary of Mario-Paul Martínez 'Arcadeology' follow in the footsteps of the Valencian association Arcade Vintage, a pioneer in the field of arcade restoration, and responsible, during the months of filming this documentary, for the creation of the first Videogame Museum in Spain in Ibi (Alicante).
Loves that pursue
'You can't run from love' is the title of the romantic comedy that premieres Netflix this Thursday 29. Produced by Alicia Keys and directed by Steven K. Tsuchida, tells the story of Erica, an aspiring singer who is searching for herself in an idyllic location, played by Christina Milian. However, what she finds is her ex-fiancé (Jay Pharoah), his new girlfriend (Christiani Pitts) and an affair (Sinqua Walls).
One of Van Damme
Jean-Claude Van Damme arrives this week on Netflix with his new lead job, the French film 'The last mercenary. In the film directed by David charhon, the actor takes on the shoes of Richard, a legendary secret agent turned mercenary who travels to France with the aim of proving that his son, with whom he has never had contact, is not guilty of the drug trafficking accusation.