Julio Camba, an anarchist bomb | Culture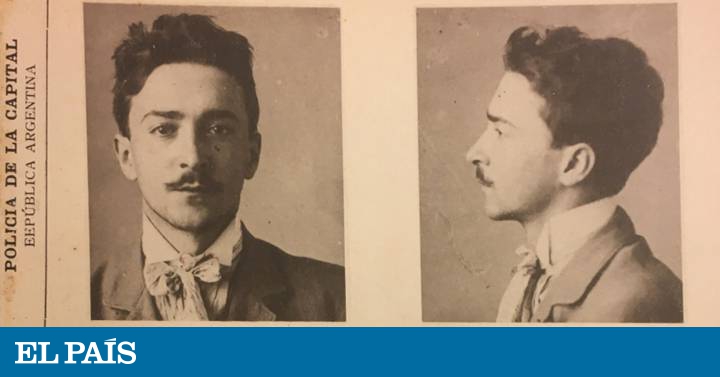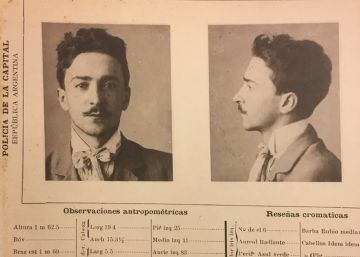 One was "ugly, Catholic and sentimental" and the other, much younger, was handsome, unbelievable and anarchist. They shared place of birth, a town of Pontevedra called Vilanova de Arousa, and American tour (one in Mexico, another in Argentina), where the most famous of them, Ramón María del Valle Inclán, brought a novel titled Tyrant Flags, and the other, Julio Camba, a revolutionary past that he observed with condescension when, in his maturity, he spent the years of the dictatorship living in a room of the Palace of Madrid paid by the March and plunged into a relaxed skepticism of Bon vivant
The angry youth of those who ended up, in their conservatism, calmly integrated into Franco. "The great Valley had a little worse economically. Among other reasons, because he would never have allowed a banker, a Mediterranean Franco, to subsidize his days and nights, "wrote Javier Rioyo.
But in his youth, almost adolescence, that man, Camba, was an anarchist dangerous enough for a whole government to fall on him to send him across the ocean back. Now one of the few documents that were believed to be ghostly of the no less ghostly life of Julio Camba in Argentina has appeared, just a few months in which it became a public danger. It is the document of the police record of the young Camba in Argentina, arrested by an anarchist and sent back to Spain under a law made ad hoc for him and people like him, leftists who sought subversion.
It was found by Buenos Aires writer and professor Martín Albornoz for the publishing house Pumpkin seeds, that prepares a new reissue of Banishment, the memories of the anarchist years written by Camba. "The piece," says Albornoz, "is part of a luxurious album that the police of Buenos Aires made with information about fifty undesirable anarchists expelled between November 1902 and January 1903 under the Law of Residence.
The vast majority are Spanish and Italian with several years of residence in the country. Many of them are mentioned in Banishment from Camba, which gives it a unique value. " On the other hand, it is imaginable that this gallery of expelled - which replicates others that already existed as Gallery of Known Thieves or the Gallery of Suspects - had the purpose of preventing the return or circulation of anarchists who had already been banished. A fact that arises from the comparison between all the chips is that Julio Camba is the second youngest of that round of expelled.
The album is in the Police Museum of Buenos Aires and, within it, in a library of police studies that works right there. The museum itself is total madness. A true repository of eccentricities and small urban transgressions displayed in dusty showcases that are visited by no one. A real freak-show.
As one of his resuscitators, the journalist Arcadi Espada, said, "watch out for Camba!" It was, he said in his day José Ortega y Gasset, "The purest and elegant intelligence of the country." He is the columnist par excellence, the columnist who, with so much detachment from things, best described them, from a plate of food to the Republic. He was 16 when he got into a boat and ended up crossing the ocean until he reached Argentina. Camba in Buenos Aires was, as a teenager, a social agitator. A superb writer who shouted to the masses, called the revolution, gave rallies and conferences. Many articles published in one volume survive from those years Oh, just, subtle and powerful poison! (Pepitas de Calabaza, 2014), which is what Thomas De Quincey called opium and Change to anarchism. Y Banishment, Of course.
"I know the mediation that characterizes the commemorative writings of Rioplatean anarchism as prone to self-righteousness as to victimization, "says Martín Albornoz. "But destierro it's something else, maybe he was already a little unbelievable. The question of its uniqueness lies in doses of humor and unthinkable self-irony, no longer in an anarchist, but in any leftist militant of the 20th century who has decided to tell his life. The writing of Camba produces a decentralization of the militant hero to give rise to the vital militant who has few complaints about his destiny. "
Camba was received in Buenos Aires by the newspaper The Echo of Galicia,who told him from his pages: "We wish him luck in this country." A few months later he was expelled by the Argentine Government. Camba, who was 17, was accused of being behind the first general strike in the history of Argentina. He wrote it himself. "Do you want us to make the general strike?" Asked his colleague Basterra. "The general strike?" Camba replied. "Yes, man. Right here we make an agenda and give it to the press. Tomorrow appears in all newspapers and the workers will have no choice but to go on strike. "
Camba would later write: "I didn't ride a car, I didn't turn a crane, I didn't moan the whistle of a factory (...). The very soul of the population, the restless, nervous and cheerful soul of the monster, was filled with cold and fright. " And he said a phrase he would remember over time, specifically during the Spanish Civil War: "A revolution is always a work of art."
More than thirty years later, with the Spaniards killing each other like animals, he wrote: "The revolution is a spree, an orgy, a bacchanal that has nothing to do with war. Shots are thrown. They eat hams. Cures are killed (...). War, on the contrary, is order, method, discipline, hierarchy, authority and responsibility. "Julio Camba hated working, and never hid it," writes Julián Lacalle, editor of Pepitas in the prologue of the French edition of BanishmentThat book, says Lacalle, "is a prominent piece of the Spanish narrative: a jewel of self-fiction literature - as it is pompously called now - written when the disbelief had taken the reins of Julio Camba's life, after a very intense stage of struggles against all the ghosts of a time that was foreseen golden and ended up gray, of a very dark gray ".
Written in 1907 — that is, when our author was barely 22 years old — it shows the path traveled across the Atlantic by a young man with an innate talent to tell what is going on around him and with the strong personal will to intervene in the reality that surrounds it.
There is also another great reason to read The banishment: there are no such personal, casual, funny and explanatory memories about the Spanish-speaking anarchist movement of the beginning of the last century.