Juliette Binoche: "I want to stop, feel that I don't have the future marked" | Culture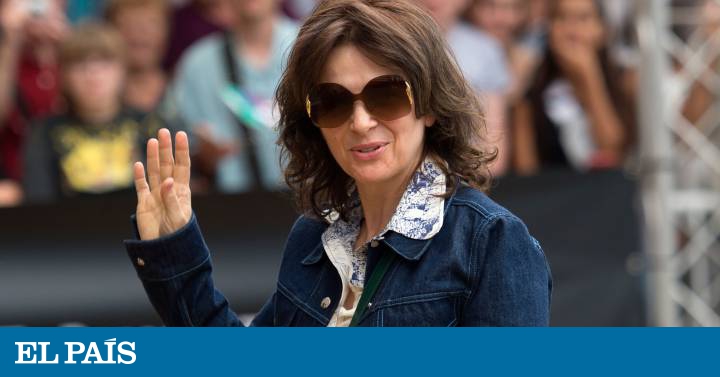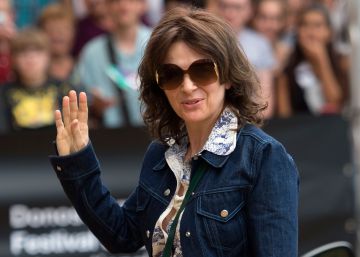 Juliette Binoche (Paris, 55 years old) breathes when the lights go out. The TV interview round is over and natural light can enter, cool the room and take a cappuccino. Presents, in the Perlak section of fsummer of San Sebastián The truth, film shot in France by the Japanese Hirokazu Kore-eda, that in a somewhat festive tone faces a mother, great diva of acting (Catherine Deneuve), with his daughter, a screenwriter (Binoche), who lives in New York, and returns to his family home for the publication of the memories of his father, an absolutely fantasy book. With these games, multiplied by family verbal duels, Kore-eda reflects on motherhood and interpretation in a film that will be released in Spain in December.
The first thing the actress does is recognize that she has accumulated too many projects in a row. "I need to stop. Well, I'm on it. I've always been obsessed with work, in reality when I do something it's 100% ... Anyway, I want to stop, feel that I don't have the future marked, to be able to read ..." . For that rhythm he has stopped writing poetry and misses him, he points with a pout.
Binoche laughs, wears a blue and white striped jacket and pants suit without a blouse. In his way of feeling, at the same time relaxed and controlled, he points to the attitude of a star who knows he is and does not need to underline it. "It's true that years ago it's me who called the directors to start joint projects. Actually, sometimes they also call me. I told Kore-eda a decade ago that I was available to him. When he met Deneuve three years ago , he started to get an idea of ​​what he wanted. " Binoche likes the similarity between Kore-eda and master Yasujiro Ozu. "Indeed, that different look of things, with soul, they share it. One day we were discussing the location of a tray with tea on the plane, I told him that it looked like Ozu with that precision and he laughed: 'If it were Ozu we would be midmorning with this. "
In The truth The diva that Deneuve embodies has a devastating phrase about her profession: "To be a great actress you have to be a bad mother and a bad friend." "It's not true," replies Binoche. "Since I was a child I have had a great maternal feeling. I have always warned all the men I have dated: 'If I get pregnant, I will keep it.' Luckily, I have had two children, and luckily, I have taken to all possible places. Now (starts gesturing), there is no perfect mother! " With Deneuve he did establish a mother and daughter relationship during filming to help his characters. "It's funny. I admire her since I was little Ass skin, Demy, but we had only agreed three or four times and briefly. What if Deneuve plays Deneuve? I don't believe, although I don't know her that much, I can't judge. "
Juliette Binoche was born in a family of artists ("and politicians", apostille). He always acts, "driven by the creative vein" that he says he inherited from his mother. "I was a girl with a lot of inner world." Dance, sing, act ... Have you ever considered doing something outside of art? "When it ends Pont-Neuf lovers I was overwhelmed, and decided to become an interpretation teacher. I had done it before, I liked it. Luckily, another teacher told me that what was needed was an actress, not another teacher. And I went back to the shootings. "By the way, Binoche tells a striking anecdote." A director has never refused to offer me to collaborate with him. But once they kicked me out of a movie. It was Claude Berri. Well, he fired me and 25 other people, so the one who was wrong was him. "And who replaced her?" By Carole Bouquet (the movie is Love in times of war) ". The actress makes no comment, but when pronouncing Bouquet she does it with a devastating smile and tone for the substitute.
. (tagsToTranslate) juliette binoche I want (t) to stop (t) feel (t) have (t) future (t) mark (t) actress (t) present (t) the (t) truth (t) kore-eda ( t) interpret (t) son (t) great (t) diva (t) cinema (t) French (t) embody (t) catherine deneuve



Source link