Julian Nagelsmann to coach Bayern for the next five seasons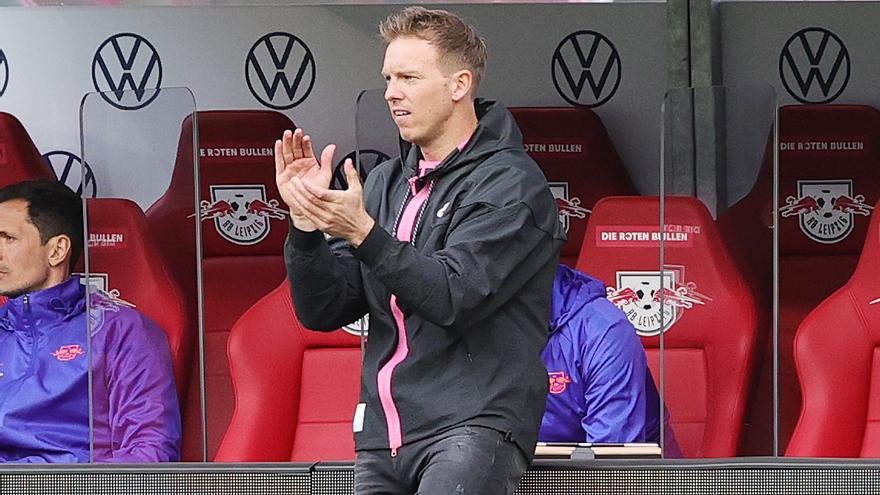 The Bayern Munich announced on Tuesday the signing for the next season of young coach Julian Nagelsmann, which will arrive from Leipzig and will sign five-year contract until June 30, 2026.
As explained by the Bavarian club in a statement, this signing has occurred after the Hansi Flick's request to leave the club at the end of this season. In this way, the still Bayern coach will leave on June 30 and the German press assumes that he will become German coach replacing Joachim Low after the European Championship.
Nagelsmann, 33, took over at Hoffenheim in February 2016, when he became the youngest coach in Bundesliga history. Since July 2019 he has directed Leipzig, a club he led to the semifinals of the Champions League last season after eliminating in the quarterfinals Atlético de Madrid. Currently, he is the pursuer of Bayern itself in the fight for the Bundesliga.
"Julian's five-year contract shows how much he identifies with Bayern. I am convinced that we will shape the sporting future of Bayern with great success along with Julian Nagelsmann. My thanks to Hansi Flick, who has led Bayern to great success. We have fulfilled his wish to leave the club before the end of his contract, "explained the club's executive director, Oliver Kahn, in a statement.