Julia Velasco: "We are about to experience the next technological revolution"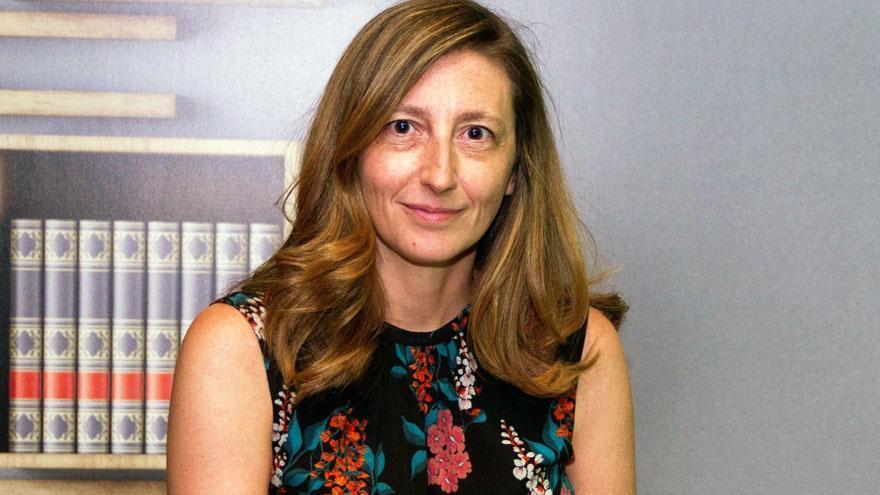 Julia Velasco, network director of Vodafone and protagonist of the un new chapter of Woman Business podcast series, a space dedicated to women who have changed the managerial landscape in our country, it is clear that 5G is the next big event that will translate into many applications in virtual reality, biotechnology, tourism and even in the business world.
The future is about to be written? Be that as it may, the network director of Vodafone is already clear on the path we will walk as a technological society. Aware that 5 G is the great revolution that will positively affect speed, latency and the internet of things, Julia Velasco points out that there will be many applications that will have. From "new ways of doing tourism" that "will complement your physical travel experience" to biotechnology that is focusing on applications for chronic patients, going through aspects more typical of science fiction and that are already beginning to be tested as "meetings with telepresence rooms that allow a holographic representation of the rest of the attendees ".
What is clear is the technological opportunity that is making its way and that will leave its mark on the business world in what he calls Industry 4.0. A great opportunity "for human beings to use their creative capacity" to make use of all this waste of technological advances, which comes from the hand of robotics and artificial intelligence, as pointed out by the Vodafone board, one of the the professionals responsible for keeping us connected during the hardest days of confinement. "We have been fortunate to experience this situation in the country that probably has the best telecommunications infrastructure in Europe" since "in three months we deployed the capacity that we would deploy in more than a year."
As Julia Velasco also points out, for Woman Business, in Spain "there are more mobile phone lines than inhabitants" and "we spend almost a third of our day connected, between 6 and 8 hours".
Presented by journalist Fátima Iglesias, Woman Business is a new podcast format committed to female leadership and which aims to make female talent visible and demand access for women to decision-making positions.
Networking, urban planning, leadership, economy, consumption, education ... are some of the topics that Fátima Iglesias deals with in this space that discovers the most influential and inspiring women of the moment in our country and that has also had the presence, among others, of Natalia de Santiago, engineer, financier and specialist in the economic impact of climate change; o Ruth Blanch, Country Manager for Europe at Rebold, a marketing company specialized in data analysis. #WomanBusiness is, in short, a platform that bets on talent in a female key.
You can access Woman Bussines from Woman.es by clicking in this link. Podcasts will be available on Google Podcast, iVoox, Apple Podcast, Amazon Music, and Spotify. Choose your favorite platform and hit play!