Julia Otero returns to the radio for a day to present her program: "I wanted to surprise you"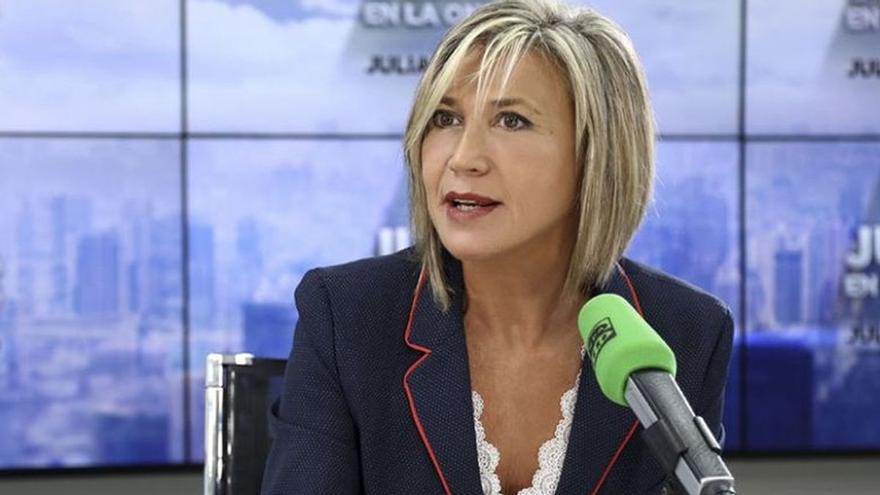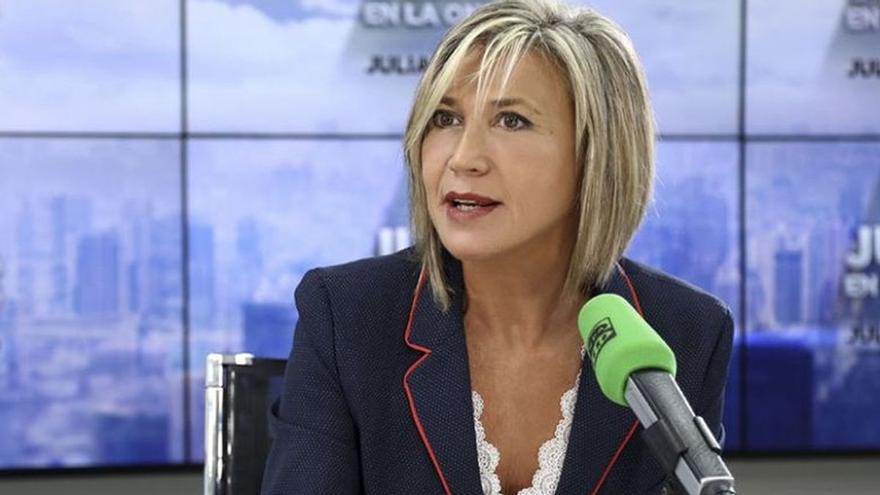 Julia Otero has returned to put this Monday in front of the microphones of Onda Cero by surprise. Four months after announcing her temporary withdrawal from the radio, due to the cancer treatment she is undergoing to overcome the cancer she suffers, the journalist has once again taken over the reins of her program.
Although in all this time he had already intervened on occasion in the radio space, this June 21 wanted to accompany his listeners throughout the broadcast. "I wanted to surprise you. It's me", began by saying Otero, who has introduced himself as "the substitute for Carmen Juan."
The deputy director of the program, in charge of presenting 'Julia en la Onda' during her partner's sick leave, had "a family emergency" this Monday, as explained by the presenter: "And if the commander-in-chief can't keep the appointment, here's the occasional substitute.".
"Let's see how this turns out. Four months later, four full hours of radio. I hope it's like riding a bicycle.", said Otero, who in his long-awaited return to the airwaves, wanted to start by making "a declaration of love." "I have been fortunate to be surrounded by millions of words every day, by people I do not know but who have spoken to me as if I were one of their own. And I am," he assured.
"I have felt accompanied, sheltered, loved, and deep down, it is what we all look for, that they love us," added the communicator, who during the start of the program stated that she felt "privileged": "I wish that the thousands of people who are going through the same had the same luck". "I'm learning a lot, even not being afraid to show feelings," he admitted before reciting some "love verses" by Borges.
Julia Otero announced on February 22 that she has cancer. Through a recorded message, he explained that he was going to leave the conduction and direction of 'Julia en la Onda' for a few weeks. "Between chemo and chemo I'll take a tour of the radio ", the journalist advanced.
In mid-March, she kept her word and the magazine returned for a day, looking optimistic and very grateful for the love she received. During his speech, he pointed out that in those weeks he had been dedicating himself to "radio" with great determination. "" It was not this radio, it was the other one, the one that will make me feel good. But of course for radiotherapy this. I'm going to prescribe it as often as I can, "he commented that afternoon.