Juanra Bonet: The star presenter who was once a zombie | TV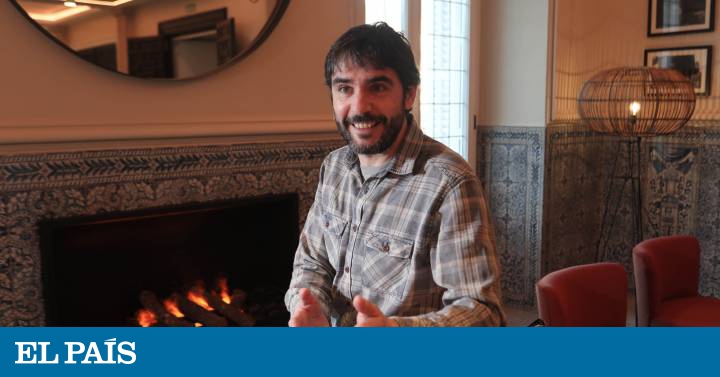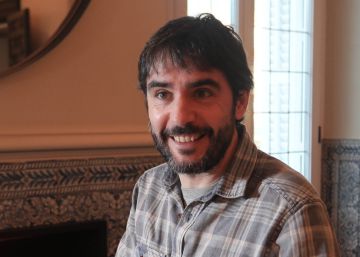 "First I was a dog or a dog, depending on the suit I was free that morning, and I put myself at the entrance of Tibidabo Amusement Park. I moved a lot and greeted people, "he says Juanra Bonet (Barcelona, ​​45 years old) from his first job. "But as I did so well, I quickly ascended to the passage of terror, where I played zombie," he continues. Such a stellar beginning could only take him up. He started acting in a restaurant dedicated to Harrison Ford. "A boy played Indiana Jones, entered the restaurant throwing the metal cups, sticking with other actors, and looking for someone to shoot to finish the Show.That was me. Then we had a chicken dinner at the ast and it took me 2,000 pesetas home, "he recalls.
Those times have been left behind. Now, Juanra Bonet is one of the star presenters of Antena 3. Tonight (22.40) is leading the four specials of Who wants to be a millionaire? with which the 20 years of the format are celebrated. The programs have been recorded on a set in Warsaw (Poland) with a selection of known contestants by passing through Boom! Know and win or Pass word. "Today the viewer is overstimulated with lights and action at high speed, but in Who wants to be a millionaire? we are two adults, face to face, with two screens, where it is in plan …: 'What?'. And the other says 'mmm'; and I reply… 'ok'; and he, 'I don't know', and I,, think about it… "
Actor and humorist, Bonet has established himself as a contest presenter. Drive since September 2014 Boom! "They proposed a consolidated strip[tookoverfromanotherclassicquizdriver[tomóelrelevodeotroclásicoconductordeconcursosCarlos Sobera, Y Catch a million; Sobera was the first presenter of Who wants to be a millionaire? in Spain]. The recordings were in Barcelona, ​​where my mother and my sister are. And what are you doing? You can't reject that. " He assures that he is not allowed to have a predilection for any team because he has to be aware of the cameras, what he is told by the pinganillo and the public. "For example, now I have a very good relationship with Los Lobos, but only since they left the program. Before, our relationship was only cordial. " As if that were not enough, Bonet co-presents the different editions of The voice in Antena 3 with Eva González.
For this interview, which took place last week in Madrid, you wear jeans and a yellow sweatshirt, an outfit that attracts attention after years of watching you dressed on television. "The suit has been for comfort and continuity. In Whoever that fails We recorded two days in a row at different locations. And in Boom! It's a way of not looking like a blur in the middle of everything. "
At the age of 12 he began to do theater in his neighborhood of Barcelona, ​​Horta-Guinardó. "My mother at first liked it because it did not mean getting an early morning on Sundays to take me to football, nor was it dangerous like doing motocross." After approving COU, her mother was no longer so funny that she continued with what she considered more a hobby than a profession. "I said:' I want to do theater because it is what I like and it motivates me. Also, you see good, bad and normal actors, and I usually arrive. It is not a matter of talent, but of something else. "
After frequenting actors and figurative agencies, in 2005 he arrived Whoever that fails. Bonet was one of the reporters and presenters of the second stage of the Telecinco program, with Manel Fuentes as the presenter. There he was tanned to deal with almost any awkward situation. "The casting It was in front of the Congress. The program director began to pressure me. He told me: 'They told me that you are Funny and I don't laugh shit. Do not worth nothing, "says Bonet, putting an Argentine accent. "Then I said:' Look, man, you're going to get to the office, you're going to watch the tape, you're not going to laugh, but you'll like it, so quiet ", Bonet tells. And yes, he must have liked it, because the next day he was already in CQC
Now, Bonet believes that the public perceives him as a "good boy," as his mother-in-law describes him. "When people stop me in the street they tell me:' I would take you Sunday to eat cannelloni with my mother, although to go out to party I would go with Arturo Valls. "
He has assumed that his claim to filmmaking is not very feasible, but he has another surprising plan for the future: "In 10 years I see myself as the new emperor of tomato sauce." In March, the presenter launches a spicy sauce that aims to become the substitute for ketchup. Nothing less. "We already have the workshop, the machines and the suppliers and the products, which are echo, Bio and zero kilometer ". He would like the sauce to work, but also that the audience doesn't abandon him. "Making people laugh and keep company is the most comforting."