Juanma Romero takes over from Javier Cárdenas in Europa FM: this will be his new morning show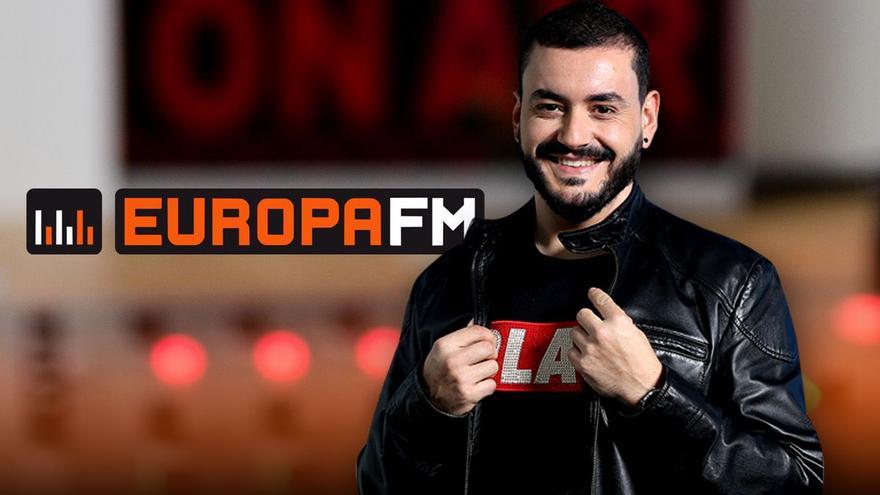 The abrupt departure of Javier Cárdenas from Europa FM, whose sudden dismissal has been advanced in exclusive by Yotele this Monday, it will bring renewed airs to the mornings of the music station with the arrival until the summer of Juanma Romero.
The veteran announcer of the Atresmedia Radio network jump into the morning with 'Start the day with Juanma Romero', that will bring "another roll, more and better music and more entertainment," the station assures in a note.
In addition to accompanying listeners from Monday to Friday, from 6:00 a.m. to 10:00 a.m., Juanma Romero He will do a double, since he will continue to do his evening program 'You put me on +', which has been presented since last March.
Juanma Romero began in the radio as a meteorologist, to later make various collaborations in different programs. Finally, the radio formula attracted him, until signing for Europa FM, where he has developed a large part of his professional career in front of programs such as 'Euroclub' or 'Me pones'.
The reasons for his dismissal: from the loss of listeners to his multiple controversies
This hasty decision is due, among other reasons, to the fact that his program has lost more than half of its faithful in four years. The numerous controversies that the presenter has starred in in recent times have also contributed. Ensuring that vaccines were related to the increase in cases of autism or that hurricanes were created on purpose by man have been some of his latest problematic statements.
Even so, Cárdenas is calm and little surprised: "I have been told that as he was not going to continue in September it was better that he quit now. I have to accept it, assume it and give thanks for these beautiful years of radio. "Initially, his departure was scheduled for the middle of next July.