Juanma Castaño makes him uncomfortable with a comment about Terelu's "past": "Take into account where you come from"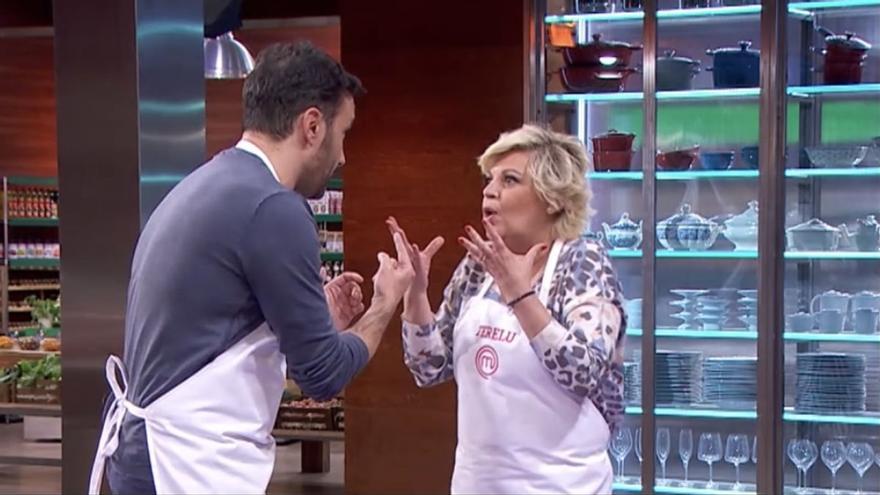 Last night the sixth edition of Masterchef Celebrity', which in its first installment featured expulsion of Tamara. Nevertheless, the most tense moment was starred by Juanma Castaño with Terelu Campos. The sports journalist and the collaborator had to prepare a dish that would convince the other, as well as the judges.
Terelu formed a couple with Castaño, who began to taunt him: "Terelu always pulled towards sports journalism", he said in reference to Campos' relationship with Pipi Estrada. She took it well and did not comment further.
However, when Terelu went to try Castaño's dish, Cope's insisted on his jokes and ended up going into a garden: "You also take into account where you come from"Said the announcer, to which the collaborator was stunned:" What do I mean, where do I come from? " "Your past is your past", Brown continued saying. "Hey, I'm getting pissed off, huh? What do I value this as shit? ", Terelu snapped.
Juanma made a pretense of apologizing: "I didn't mean that, Terelu." "I meant that your boyfriends, on the first date, would never make you a sea bass with pasta and legs," he added. The discomfort was such that Cayetana Guillén-Cuervo, guest of the night, covered her face with her hands. "What do you know about my boyfriends?", Terelu released to Castaño, to later add between laughs: "They did even better things to me."