Juanes premieres a Spanish version of Springsteen's 'Dancing in the dark'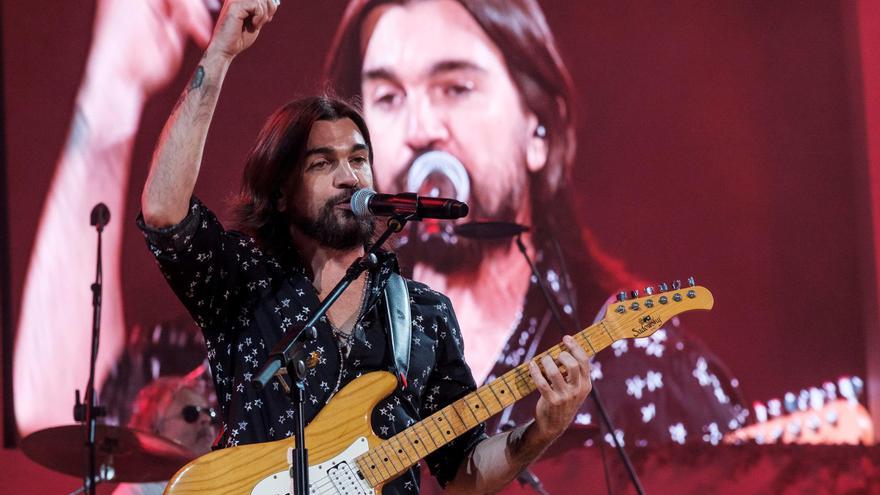 The Colombian singer Juanes premieres this Thursday the second single from his next album 'Origen', a song called 'Dancing in the dark', adaptation in Spanish of the classic of Bruce springsteen, an iconic song that will be part of this new album that the artist pays tribute to the artists and songs that influenced and inspired his musical identity.
Originally released in 1984, 'Dancing in the dark' was the song for Springsteen to unveil his hit and legendary album 'Born in the USA', which charted seven singles at number one and was the best-selling song of 1985 on USA. "When you listen to this Springsteen song it sounds very happy because of the rhythm, but when I started to read the lyrics carefully to make the adaptation to Spanish I realized that has a deep and vulnerable message. That is why I decided to present this version more in the folk style, softer, slower, more intimate, "Juanes said in a statement. He added that the song "has a lot to do with my sister Mara because she had a boyfriend who introduced me to all this music American ". "In the eighties, when I was 13 or 14 years old, he traveled to USA and I took the vinyls to Medellín, and this song, 'Dancing in the dark', was very popular and I liked to watch the video to hear Bruce Springsteen's booming voice and watch him dance, "he said.
The Colombian, who has sold more than 20 million records worldwide, makes this song a more intimate, emotional and introspective reinterpretation that emphasizes the sense of sadness, emptiness and loss of the original song. The song was co-produced by Grammy winner Sebastian Krys and Juanes.
In 2012 Juanes had the opportunity to meet Bruce at the renowned South by South West festival (SXSW) in Austin and a year later he was the only Latin artist who participated in the tribute that the Recording Academy paid to Springsteen as a Person. of the Year, performing the song Hungry heart. 'Love after Love' and 'Dancing in the dark' precede the premiere of 'Origen', his tenth studio production. In it, Juanes opens a window to his memory, in an intimate musical journey, through the songs and artists that inspired him before his solo career.
Rolling Stone magazine has already named this album "one of the most anticipated albums of 2021."