Juana Rivas formalizes the petition for pardon to avoid her entry into prison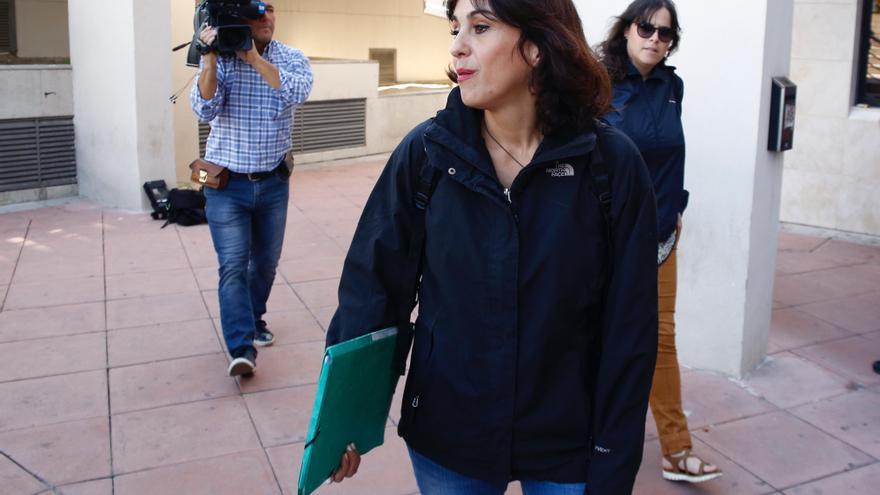 Juana rivas, condemned by the Supreme court to two and a half years in prison for not delivering his children to the father in the summer of 2017, he has formalized his petition for pardon on understanding that it meets the requirements to obtain the right of pardon that grants the government.
His lawyer, Carlos Aránguez, has reported the presentation of this request through a statement in which he argues that Rivas lacks a criminal record, neither before nor after the events for which it has been condemned. The lawyer points out that the motive for which the crime was committed is "understandable from the human point of view", since she "he only wanted to protect his children".
It also indicates that Rivas, a neighbor of Maracena (Granada), has a stable residence and has a "strong family and social support network"and what," as a victim of gender violence"-since there is a previous firm conviction of his ex-partner Francesco Arcuri for the crime of abuse- he receives adequate attention from the municipal services of Maracena. Aránguez explains that Rivas is" loved and valued by his neighbors ", and that more than 400,000 people and 54 entities from different fields have already shown their support for this petition for pardon.
Through a solidarity campaign, he has collected sufficient funds to satisfy the civil liability included in his sentence, which has already been made available to the private prosecution in the procedure.
Finally, it points out that the Italian justice continues to investigate the complaints filed for family violence and that there is a civil procedure on child custody de Rivas "currently in progress" and in which a new expert test is being carried out on the minors.
The events took place in the summer of 2017, when the mother remained a month unaccounted for with her two children so as not to hand them over to the father on the grounds of protecting them from him, the Italian Francesco Arcuri, who in 2009 was convicted of injuring her and whom she reported again for abuse in 2016. After several requests to return her children and after After her ex-partner denounced the disappearance, the accused handed over the two children a month later in Granada.
The Hearing of Granada and the Criminal Court number 1 of Granada appreciated that the accused had committed two crimes of child abduction, one for each child, in breach of the court decisions that required their delivery to the father who had custody of them by court order. The Supreme Court has recently stated that, although article 225 bis of the Penal Code always refers to the 'minor', in the singular, the title where the norm is located, refers to family relationships, hence it has finally condemned it for a only crime punishable by two years and six months in prison, in addition to the loss of parental authority.