Juana Acosta talks about the murder of her father and the suicide of her brother: "It was an unpunished crime"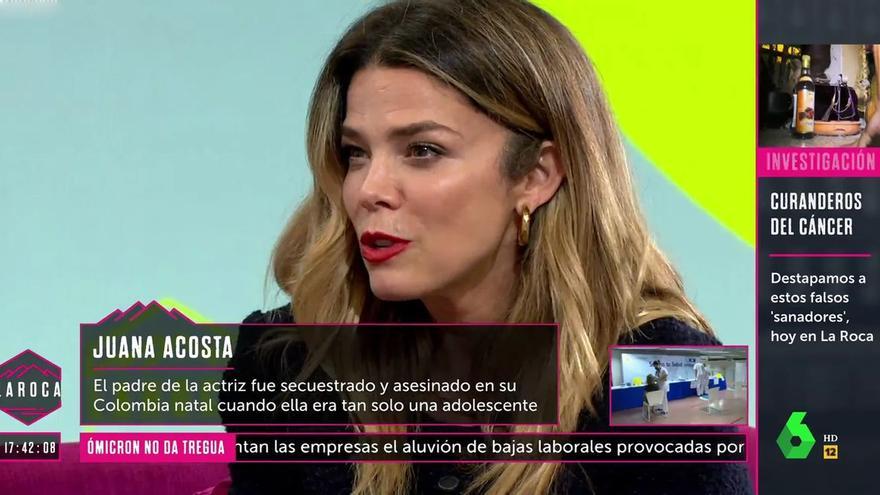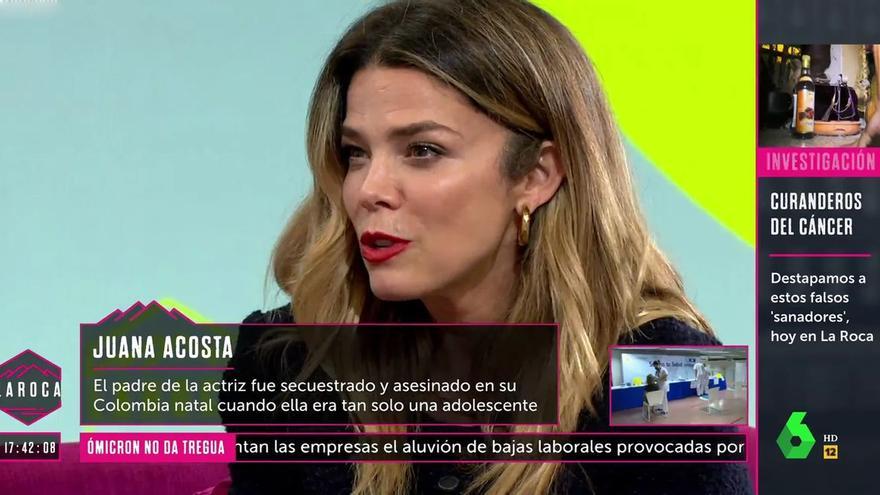 Juana acosta visited the set of 'La Roca' this Sunday to present 'El perdón', a show starring herself with the dancer Chevi muraday. This project represents the return of the actress to the world of dance, a discipline that he stopped practicing 30 years ago due to a dramatic event that shook his life: the murder of his father in Colombia, his homeland.
During his interview with Nuria Roca in the sixthAcosta explained that for many years he did not know why he had stopped dancing: "I recently understood what had happened. Leaving class at 16, the phone rang and they gave me the terrible news that my father had been murdered."" Somehow the trauma embedded itself in my dance"he commented.
Three decades later, the interpreter has decided to return to one of her great passions: "It was tough, but also a quantum leap". "It is a spectacle that speaks of pain, but it is a spectacle of resilience, of life, of hope. It speaks of how I was able to overcome everything and get ahead," said Acosta.
The presenter wanted to know if it is possible to "forgive" after facing an episode "so tragic and so tremendous", to which the actress responded in the affirmative: "It is not to minimize the fact, or justify it or forget it, but just be able to go to life. One has two ways: accept, assume and go forward or remain anchored in rage, fury and anger. "
In this sense, he recalled another tragedy that shook his family years later: "One of my brothers could not forgive, he could not make that path to life. Like that violence that reached my family in such a strong way could not put it elsewhere, 15 years later he ended up committing suicide".
Acosta fondly remembered his father during his speech on the program: "He was an extraordinary being." "Everyone wondered how it was possible that they had killed him. His burial was massive. It seemed appropriate to pay tribute to him," said the Colombian, who does not know what happened on the fateful day of his death: "It was never known. There were many versions, the 90s were a complex time (...) It was a crime with impunity".