Juan Perro analyzes his new musical work: "We have thrown the house out the window"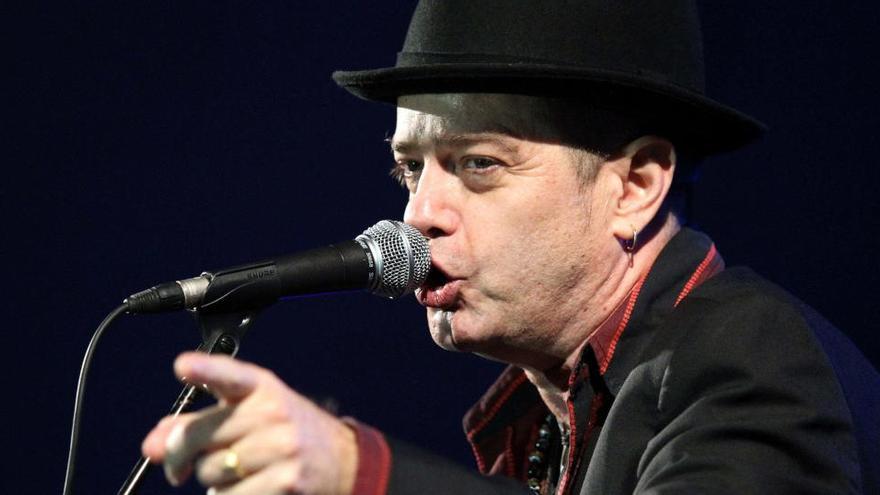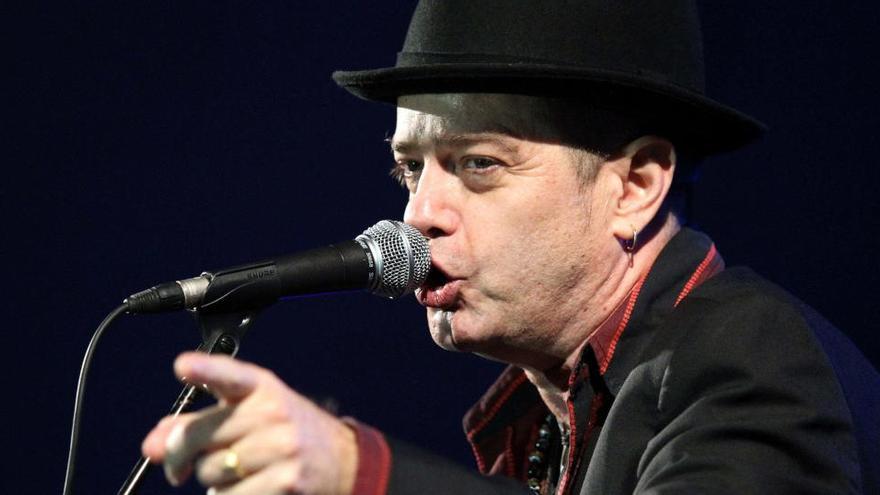 With 'El viaje' (2016), the album that for budgetary reasons he had to record only with voice and acoustic guitar, Juan Perro planted a cutting that, with the same songs and the substrate of his entire band, has flourished as 'Cantos de overmar', maybe his "record of the beginning of maturity".
"Although that can always be a small failure and go back to adolescence, which is a relapse that anyone has", jokes at 66 years old Santiago Auserón (Zaragoza, 1954), the man at the forefront of this musical project around sticks back and forth with America.
The interview with Efe is held by telematic means, cautious before the second wave of covid-19, after the first was the culprit that this ninth album as Juan Perro did not see the light before. "It was not the time for joys", justifies its manager, who has wanted to measure each step very well.
Mastered since Fall 2019, the origins of songs like 'Ámbar' or 'To Die Loves' it goes back much further, to the album that preceded this one, in which it was proposed to make a more careful demo than the usual demos.
"I realized that they began to be sustained as a proposal that approached the field of street recordings of musicians from New Orleans or the first 'bluesmen' like Robert Johnson or Skip James, or even some of his imitators, like Dylan", he points out about the genesis of 'The trip'.
With a little more work, they could become "well-grown skeletons or cuttings", with a format that had never been approached (voice and guitar) and in a period of crisis in which the caches for concerts had contracted, so the budget was very limited.
"At that time I already had the band rolling, people of a high level who find it very useful to be in Juan Perro. We understand each other and believe in my search. I told them that 'The trip' would end like this, but that I would like to count on them to decorate these themes", Explain.
The objective when facing "Cantos de ultramar" (La Huella Sonora) was to go beyond "an ornamental thing". "You had to turn those songs around, reach their germ and get a sound that defines Juan Perro's band as a future project", he underlines after 4 years turning them around in concerts, in the rehearsal room and in the studio, writing and rewriting preludes, interludes, putting winds …
"I asked them to contribute everything they could think of to choose the most handsome"Auserón points out before a record in which it is not by chance that the firm appears this time as" Banda de Juan Perro ".
In the end, what he thought would be 30,000 euros in cost went much further. "We have thrown the house out the window ", confirms before a careful physical format.
"My sister used to tell me: 'You have shot these songs since before the album 'Río Negro' (2011), You've been spinning them for 10 years and you're doing it as if it were your album at the beginning of maturity: don't cut yourself now. We are not going to amortize it, but let it reach the people, "he confesses.
Perhaps it would have saved problems with the intermediation of a multinational, but Auserón is still reluctant about commercial priorities that "are not as permeable to the vibe of the street as at the beginning of the 80s with Radio Futura" and that in his opinion have led Spanish music to become a "greenhouse product, prefabricated and massive, hardly admitting nuances beyond a feigned sentimentality".
"This album is not a commodity, it is a vital process and of musical creation, a small and humble part of the history of Spain", sentence before an album in which the Caribbean, jazz and national tradition intermingle.
Thus, metamorphosed pieces such as 'El viaje', the most experimental, reappear, in which he tried free verse and even psychedelic sounds from a certain idea of ​​shamanism, and others like 'Los misadaptados', curiously the first one he launched with 'El viaje'.
"I was already very happy when I wrote it and recorded it and it has continued to set the direction like a rocket, because it meets the best conditions for this process. It is popular Spanish music that, without giving up being a song that comes from rock, has become a jazz standard in Spanish, and that is very difficult, "he presumes.
Waiting for the atmosphere to warm up again to resume his concert tourAuserón is clear about the ideal imaginary space for this album and invites us to close our eyes, as he did during his mix: "I've always imagined it in a border club, in Tijuana or El Paso," he concludes.