Juan Pérez Floristán and Chichon, luxury guests of the second season concert of the OFGC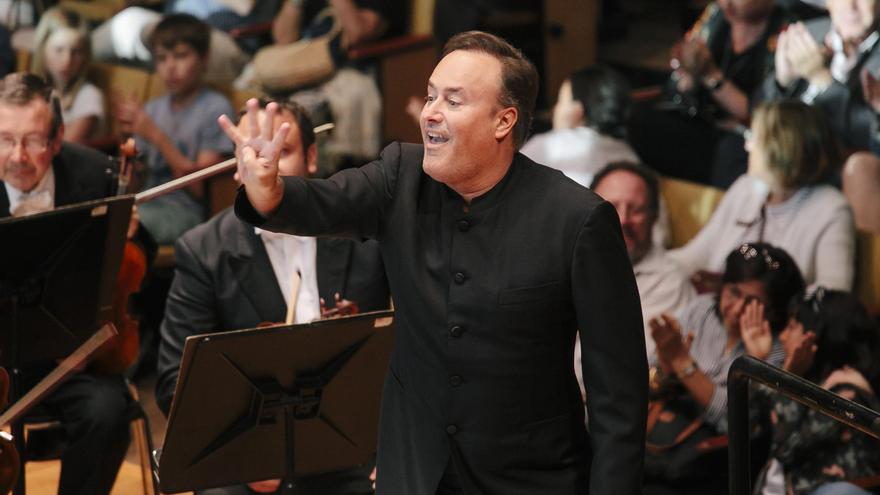 The pianist Juan Pérez Floristán and the director Karel Mark Chichon will be the great guests of the second concert of the season 2020/2021 of the Philharmonic Orchestra of Gran Canaria, which will be offered in the Alfredo Kraus Auditorium in double session this Thursday and Friday from eight in the afternoon.
The concert will be conducted by the British maestro and will feature "an exceptional Spanish soloist" such as Pérez Floristán, who at 25 "is already a reference among the new generations of Spanish and European musicians", the Philharmonic Orchestra said in a statement on Tuesday.
Floristan will be the soloist of Beethoven Piano Concerto Number 4, a piece of great value and "one of the concerting peaks in the history of music", in which the German genius "reaches the peak of the romantic concert, achieving a balanced synthesis of forces of opposite dramatic sign embodied in the piano and the orchestral ensemble ", highlighted the OFGC, adding that, in this way, it contributes to the celebration of the 250th anniversary of the Bonn composer.
For its part, Chichon will conclude the evening with the Symphony number 4 Italian from Mendelssohn, a score created in 1833 and representing "a formally perfect model of a classical-romantic symphony, in which the German musician captures with singular mastery the luminous atmosphere of Italy and its airs of popular dance".
The Philharmonic of Gran Canaria recalls that, due to the current capacity restrictions at the Alfredo Kraus Auditorium, all seasonal concerts between September and December will be held in double session on Thursdays and Fridays to accommodate a larger number of audiences, always under the strict compliance with the measures dictated by the health authorities before the pandemic of coronavirus.
And it also insists that updates to the security protocols will be taken into account, according to which the programs could be modified.
Those interested in acquire seats, they can do it through the website of the Philharmonic Orchestra of Gran Canaria or at the box office of the Auditorium and the Pérez Galdós Theater, although for this concert they are practically all sold. Special discounts are offered to students, unemployed, over 65s and under 26s.