Juan Marqués explores the history of the Canary Islands in his exhibition 'Purpurae uti materia'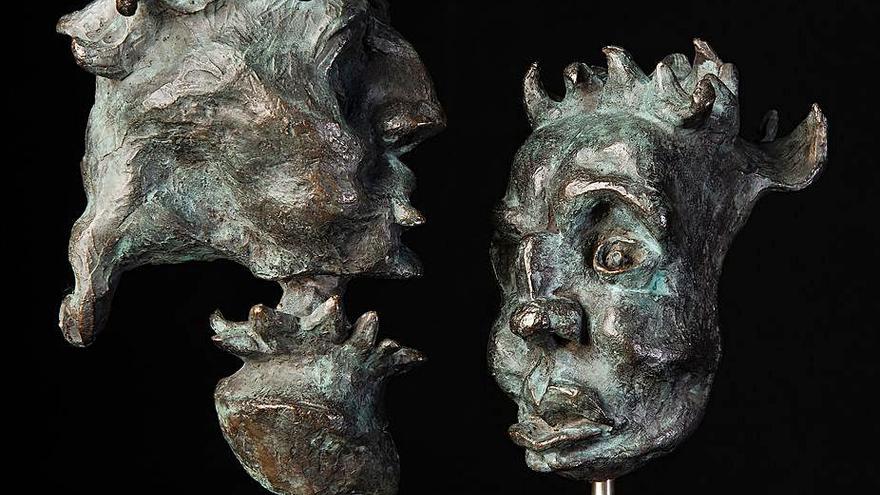 The Municipal Museum of Arucas opens on April 27, at 10:00 a.m., the exhibition organized by the Centro de Artes Plásticas del Cabildo, Purpurae uti materia, by the creator Juan Marqués Mayol, in which he formulates his particular conception of the history of Canaries that go through characters from different times such as Juba II, Beatriz de Bobadilla or Doramas, without forgetting other figures of the most recent evolution anchored in the 19th and 20th centuries.
The exhibition by Juan Marqués (Mallorca, 1948), which is part of the Itinerary Circuit promoted by the island's municipalities by the Council of Culture of the Cabildo Gran Canaria, will remain open until May 20, and can be visited for free on Monday to Saturday, from 10 a.m. to 3 p.m.
In this exhibition Marqués shows us the great devotion to knowledge and research and his desire to match them with the deep care of technique and the search for beauty. "I have played with purple and its historical mystery. Purple, which places the islands on the map, allows me to go back even before the Conquest years, opening up different ways of looking at the Canarian aborigines ", explains the Mallorcan artist, who has made the works of this individual using different mixed media and materials, from marine veneer to bronze, through fabric, burlap, wood or canvas.
The work in the exhibition Purpurae uti materia is the product of a long and extensive plastic reflection by Juan Marqués that spans from the summer of 2017 to the present day.
In previous exhibitions, Marqués had already made the odd fling about moments in the historical development of the islands. Relevant figures such as Juan Rejón, Alonso Alvarado or Pamochamoso had found a seat in his canvases, some of which were large format and a pure oil technique, sometimes with a touch of abstract expressionism. "But in my artistic interest, the pre-Hispanic aborigine was gaining space, without expressing it explicitly, I focused my attention on some of their basic elements of sustenance or company, dogs, goats, cheese, palm trees, dragon trees, ganigos and some few other things, they offered me powerful plastic arguments to develop and I did so ", warns the artist.
Marqués, who has not lavished much in the art rooms, has distributed his work between his studio and the classrooms of the School of Art, to which he is still linked.