Juan José Rodríguez and Elsa Padrón win a historic edition of the LPA Trail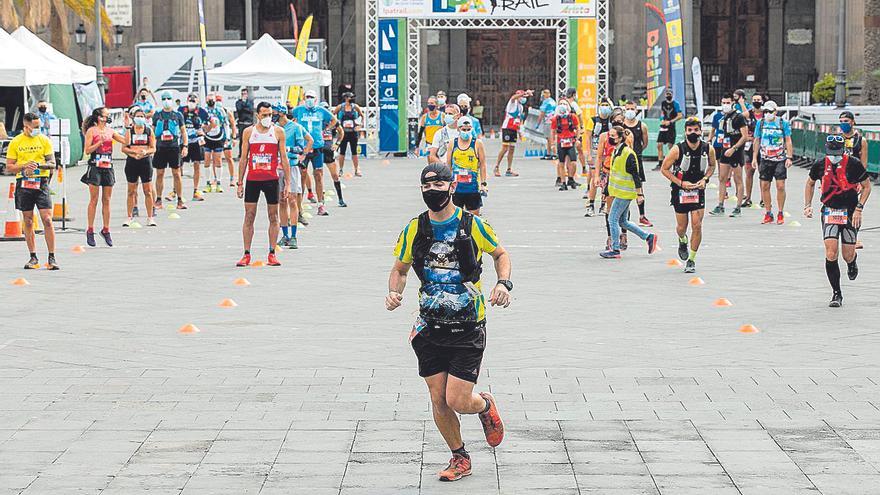 Juan José Rodríguez, in men, and Elsa Padrón, in women, prevailed in the queen test of a historic edition of the LPA Trail, a test that was held yesterday in the capital of Gran Canaria after two previous postponements due to the pandemic. The test was held successfully by strictly complying with the health protocols that now govern the races of this discipline.
The news were seen from the very start. All participants were assigned in each modality a box with a specific schedule based on their race time forecast and, once at the starting line, the runner occupied one of the cones that delimited the safety distance of 1.5 meters .
The mask was compulsory also on this day, since all those registered had to use it in the pre-exit (both in the transport to the exit and in the waiting areas in the drawers), and they ran with it until they found the sign of End of mandatory mask use. In addition, they had to arrive with it at the finish line to avoid any contagion with the race staff.
In the queen distance, of 20 kilometers, the men's podium was at odds from the beginning with the participation of leading athletes from the Archipelago, who could not with the good form of the palmer Juanjo Rodríguez, who beat Oswaldo Medina and Glendor Rodríguez. In the female category, Elsa Padrón's victory was very clear. The 2019 Canary Islands runner-up beat Silvia Suárez and María Onésima Dámaso.
In the 10-kilometer event, the winners were Ione and Estela Guerra, brothers who have returned to the competition honoring their surname. Finally, in the short distance, of 5 kilometers, Toni and Sandra Moreno won.