Juan José Millás and Juan Luis Arsuaga present 'The life told by a sapiens to a Neanderthal' in Gran Canaria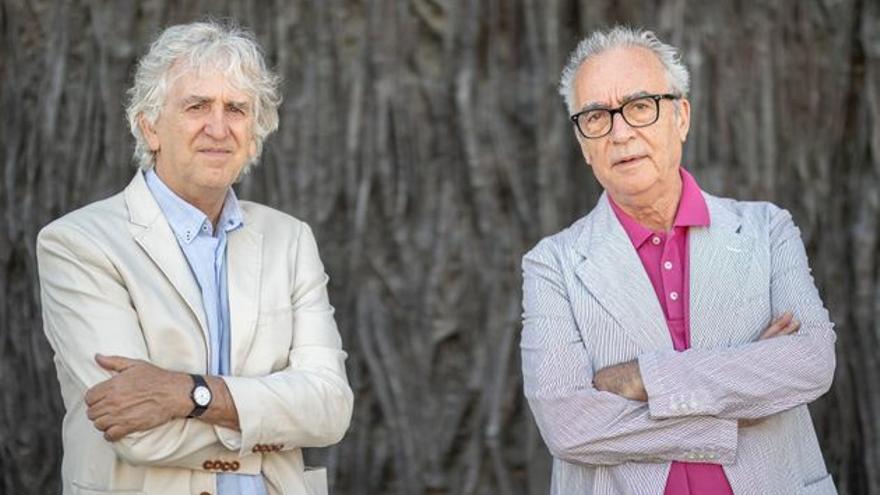 The reading-loving public from Gran Canaria has an unavoidable appointment this Thursday, April 22, with the paleoanthropologist Juan Luis Arsuaga (member of the Atapuerca Site Research Team, creator of the Atapuerca Foundation in 1999, and current scientific director of the Museum of the Human Evolution of Burgos) and the prestigious writer and columnist Juan José Millás, who present his book written in two hands The life told by a sapiens to a Neanderthal (Alfaguara, 2020).
The activity will take place on April 22, at 6.30 p.m., at the State Public Library in Las Palmas de Gran Canaria (C / Muelle Las Palmas S / N, Parque San Telmo area) where the protagonists will hold a presentation talk, and viewers will be able to discover the ins and outs of Millás's ingenuity and Arsuaga's wisdom that merge, this time, to tell life as the best of stories. For the presentation and given the health situation, the invitations will have to be requested free of charge at entrees.es. The authors visit the island of Gran Canaria as part of the program Not just books, taking over from authors such as Espido Freire, Gracia Iglesias or JJ Benítez.
As for the origins of the book, it has been years since The interest in understanding life, its origins and its evolution resonates in the head of Juan José Millás, so he set out to know, together with one of the greatest specialists in this country on the subject, Juan Luis Arsuaga, why we are as we are and what has led us to where we are. The wisdom of the paleontologist is combined in this book with the wit and personal and surprising look that the writer has on reality. Because Millás is a Neanderthal (or so he says), and Arsuaga, in his eyes, a sapiens.
Not just books
Designed and produced by Jab Iniciativas Culturales, Not just books is a commitment created by the Las Palmas Booksellers Association (ACOLI), an activity announced as an extension of the Las Palmas de Gran Canaria Book Fair, which will bring more than thirty prestigious authors to the island during all year. With this activity the project to promote reading begins Not just books 2021 which will be followed from May 5 to 14 with the support of the Department of Equality and Diversity of the City Council of Las Palmas de Gran Canaria the celebration of the conference Literature and Women with the authors Yolanda Domínguez, Ana de Miguel, Rosa Márquez, among others.