Juan José Afonso: "Dignidad 'is a political thriller that deals with the ethical conflict between friends"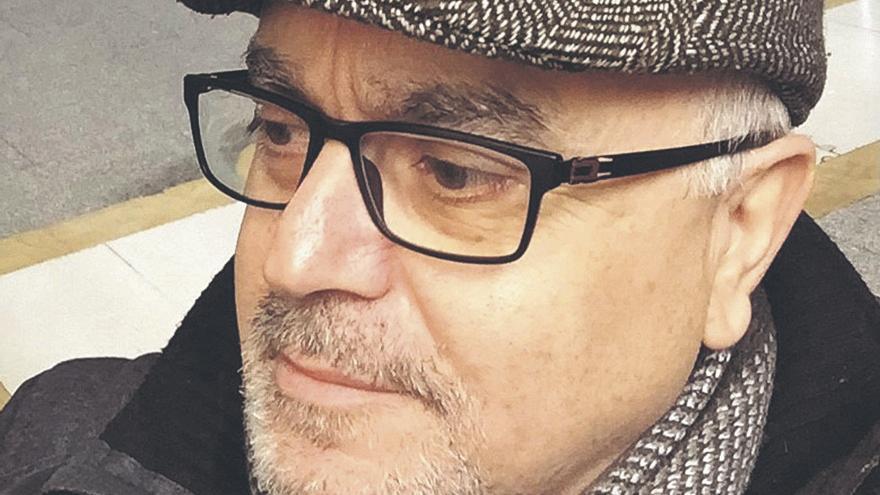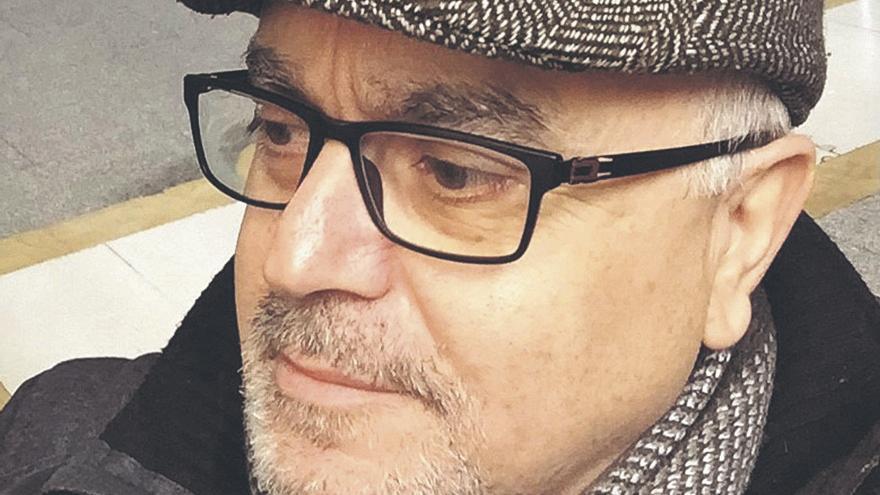 Why the title of Dignity?
Dignity comes from dignitas, in Latin. Politicians who lost their dignitas were expelled from Rome, their property was confiscated and their lives and that of their family were ruined. That happened to someone who put his hand in the bag in Rome.
Is it very difficult to make politics and morals compatible, as Francis Bacon said?
I think so, because doing politics requires making decisions on many issues and sometimes it is not easy, nor is it to prevent them from bordering on the moral. Circumstances drive very difficult decisions to be made at difficult times. The work speaks of politics as an example, but it is not the center of the function that refers to human beings who have ethical problems, with their own morality and the one they preach.
During the play there are unexpected aspects that are revealed and that put the friendship of the characters at risk …
It is a thriller with a political background, but in reality it is a story of friendship, humanity, good sense, morality and loyalty between people. It tells the story of two long-time friends who in one night really discover themselves and find that they are not leading the life they wanted. It is also a story of ambition, of knowing the limits that each person must set. Not everything goes.
What political thoughts are the most remarkable?
Many politicians have attended to see the play because it has already been performed in many places and countries. Alfredo Pérez Rubalcaba came to the premiere in Madrid. As we almost always do a later debate, he said that he was passionate about the performance and that he had seen a lot of metaphorical things on stage, but that he had lived in politics. Many other politicians who have gone to see the play find it funny and many others, it seems that it can happen in reality.
How popular are these pieces with a political context? Are they not dense or too intellectual?
The public will understand the performance very well because it is easily followed in its thriller format and, in addition, many current aspects will appear that concern the ins and outs of a political party and betrayals. In the same party, harmony is not usually the norm, but there have always been internal fratricidal struggles, and more today. Viewers will not consider the piece very intellectual because the story is told between two friends. It is a simple and common plot. It does not contain anything intricate or language that cannot be understood. It is an exciting work with a lot of black humor.
The protagonists have desires, ambitions, illusions and fears …
Yes. They are two men at the head of a party that can reach the presidency of the Government. Two people full of enthusiasm who have known each other since childhood and whose career has led them to this moment of important decision-making. They are at a time in life when human beings must be very ambitious in their goals.
What would then be the psychological profile played by the actor Óscar Bacallado?
Óscar plays Francisco. It dominates the plot because it knows what is going to happen since it has all the data of what is going to happen. Doses in front of the friend all the information that he has and that the other character does not know. It is a game of the mouse and the cat in which Bacallado is the cat because he has the power in his hands. There are moments in the show when it seems the opposite, but it is he who dominates the plot.
And that of Vicente Ayala?
It would be the mouse, the person who is summoned without knowing what is going to happen because Francisco has the data. He believes that it is a normal meeting, an informal meeting and it happens that it is not like that, that that night is going to change their lives and everything that they had in mind about the present and the future will be upset.
It is a story about friendship, power and ambition …
The friendship part is the most remarkable, believing that you have a friend and not actually being like that. It is not a story of good guys and bad guys either. Both characters have very prominent, positive and negative edges.
Was it difficult for you to direct this play?
I've done it multiple times with several different casts. It is a very pleasant and wonderful work to direct because it presents a very careful text and word, without any artifice, just two men talking. You have to do it well so that it doesn't get boring, but it's not like that. The rehearsals have been very entertaining, both in the Canary Islands and in Madrid when it was performed at the Teatros del Canal and later at the Luchana Theaters with different cast. It's a nice feature to watch and to talk about.
What kinds of aspects are usually discussed among the public at the end of the function?
You ask yourself questions such as whether people can really be as they seem, or whether human beings are capable of hiding so many things. Of course it does. It causes you to ask yourself how difficult it is to know someone totally because you may have been confused, something that happens very frequently.
In short, how would you define the message that the author of the text, Ignasi Vidal, wants to send?
Fundamentally, it focuses on a history of friendship and loyalty. Everything that happens between these two politicians could happen between two doctors. It is also important to highlight the dignity that is required to be loved and respected by others. Having a political background shows the seams of democracy, which, as has always been said, is not perfect, but the best of regimes until proven otherwise. It has imperfections, obviously and unscrupulous people use them, but politics is necessary and essential for a society to function. It invades everything, and can help people live in better conditions.