Juan Ignacio Blanco dies, promoter of conspiracy theories in the 'Alcàsser case' | TV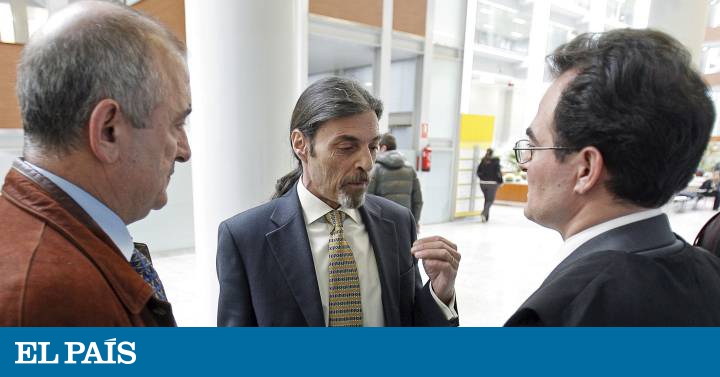 The criminologist Juan Ignacio Blanco has died at 63 years after a long illness. Blanco became famous in the nineties for his research and conspiracy theories about the triple crime of Alcàsser in 1992, in which three teenagers were raped and murdered, and their participation in the nightly program Tonight we cross the Mississippi, presented by Pepe Navarro. Blanco had recently reappeared in the documentary series The Alcàsser case, that Netflix premiered on June 14.
The death was on Wednesday July 3 and the wake takes place this Thursday, July 4 in the Madrid town of San Lorenzo de El Escorial, as EL PAÍS has confirmed after the announcement made by his colleague Carlos G. Barrett on his website. Facebook.
Blanco started his career in the publication of events The case. He also presented several spaces focused on black chronicles in radio programs on radio stations such as Antena 3 Radio or Radio Voz. After the crimes of Alcàsser, Blanco began to appear in the Telecinco program with Fernando García, father of MIrian. They also did it in space The juí d'Alcàsser, of Channel 9. In both they exposed the theory that the authors of the crime, Antonio Anglés and Miguel Ricart, were scapegoats and that they were covering up important personalities of the Spanish politics and society that were part of a network of pedophiles .
Blanco published a book about it, but after the denunciation of the relatives of another victim, he was kidnapped by court order. Since then, he was prosecuted and convicted for insulting and slandering those responsible for investigating the case. He was also convicted for creating a foundation that was really intended for personal gain.
The premiere of the series has opened the interest again for the case, both in the media and in the viewers. Last week, a couple who had seen the documentary on the platform decided to go to the area of ​​Gandía where the remains of Desirée, Mirian and Antonia were buried and they began to "dig", according to what they said. They found some small bones that led to the Civil Guard, which investigates its origin after confirming that they are human.