Juan Echanove: "The left and the right only agree that they are not interested in culture"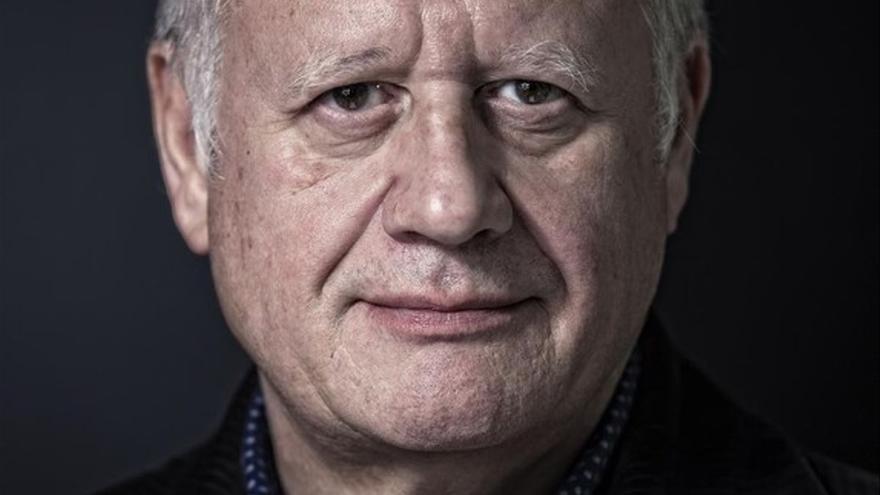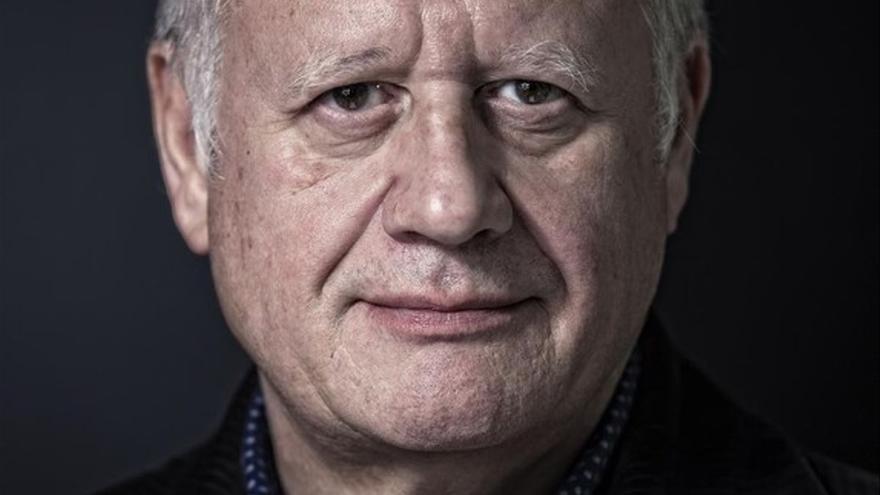 -When I read the novel I never assumed that I was going to take it to the theater. It was in 2000 and I remember the voice you put to the characters in the novels you read. But I do remember how my voice was located in that character while I was reading it. Maybe there was a germ there. The truth is that when I read the script for Natalio Grueso's adaptation, that voice returned. But he did it in such a way that I began to reread the novel and at ten pages I thought: I don't need it, I already have it. From that first reading I remember my own surprise at how frighteningly natural I perceived that man in the face of evil. Trujillo was very fond of exterior pageantry, even when it came to killing. When one resorts to evil in that dimension, they do not resort to gestures, underlining or thick lines. It is simply capable of making an individual or a nation tremble with a glance. From there I tried to find the character.
-What was the most complicated?
-The complicated thing has been, as always, addressing it every night and keeping the whole company within that line. Own Vargas Llosa He told me: "From now on I will not be able to imagine the character of Trujillo because I will see you."
-Was it useful to you having incarnated Franco before?
-It's a different job. Trujillo's iconography is not the same as Franco's. My generation lived together and was formed in a society that had the figure of Frank in photos and coins. It was all over the place so to interpret it I had to aim very finely at the physical composition, at the doll. On the other hand, not here because few Spaniards remember what Trujillo was like.
-Flee from the tracing.
– I did not want to resort to that hitleriano mustache of Trujillo because it seemed to me a nuisance. Carlos Saura, who is a wise director, agreed. What need is there to mimic it? My mission is that when the viewer assumes the convention that I am Trujillo they say: What a barbarity! How is it possible that people lose their dignity in such a way? Why are these monsters spawned?
-Do you have the answer?
-The adaptation tells how Urania Cabral returns after 32 years of exile from the US to the Dominican Republic to meet her father, Agustín Cabral, who was president of the Senate. She comes to settle accounts with him because he gave her in sexual sacrifice to the dictator Trujillo when she was 13 years old and after being raped and about to be assassinated, she managed to flee the country. So the viewer will have to extract his reflection on what happened, because instead of the literary description, he will have a vivid painting in which the characters ridicule, humiliate themselves and really hurt each other.
-When he made 'The Pig' he fell into a state of depression. What did he learn?
-That work plunged me into a deep sadness. Each night it took me more time and effort to recover. I was then about 32 years old. Now I am 60. At that age, with that character and that work I exhibited myself in lands that today I would not have traveled. Now, instead of going cross country killing wild beasts, surely he would have taken the highway. Also obtaining the same result. I've learned that over time.
-Glad to hear it.
-Characters like Trujillo or like the Pig no longer hurt me. He won't let me. But I have to admit that when the 25th anniversary of the premiere of 'El Cerdo' was celebrated, they proposed to do it again. I reread the work, I fell back into sadness and I said to myself: Pa 'su puta madre! Is that 'The Pig' was a very special show where I put things, not from my life, but from my spirit and how it was very extreme, that day by day it was killing me.
-After 'The Pig', did you want to go vegan?
-Not at all. It's funny because I eat fruit and vegetables because they drive me crazy. I love them! Veganism cuts me off but I admit that anyone who does not know vegetables is missing much of the pleasure of eating. It all depends on how they prepare, of course. A bag lettuce with oil and lemon is not the same as making a good salad.
-How has the work been with maestro Carlos Saura in 'La fiesta del Chivo'.
-At 89 years old, he has incredible vitality and an enviable physical condition. He is not a pure theater director, he is a watching eye. And when you have looked into the cinema, in the painting and in the Photography has seen essential things. The theater for him is another way to develop his point of view. Carlos Saura directing you a performance could be your best friend who comes to see the dress rehearsal and tells you the truth about what he has seen. Beyond is not your terrain. If an actor to do a play needs someone to guide him like a guide dog, Saura is not that director.
-Have you had a lot of creative freedom?
-As we are friends and colleagues and have known each other for a long time, Saura allowed me to be absolutely honest with him when creating the character and making the dramaturgy have agility. He is far from pride and vanity, he chose the good and discarded the bad. It has been a fantastic process.
-And very special, I imagine.
-This function is like a string sextet. If a note fails, everything falls. Since we started on this project, I insisted a lot on the production, asking them to forget about experiments because we work with a very delicate material. We needed five actors besides me that they were solid and theatrical. People with a commitment to the role we were going to perform and who were not accidentally in the theater because they were excited or had been offered it. We have a wonderful cast: Lucía Quintana, Eduardo Velasco, Gabriel Garbisu, Chema Ruiz and David Pinilla. So much so that next season when we finish with this project with which we have already been two years we will undertake another title with two more additions.
-Has the work interested outside of Spain?
-Yes, in Mexico and Argentina, which is the basis for drawing something in Latin America. For misfortune, he covid it has prevented it. A pity because 'La fiesta del Chivo' has a very simple set design.
-Taking her on a tour of Spain in times of pandemic has not been easy either.
-We launched the work in October 2019. We have worked with a capacity reduction of 70% and 80% because each place was different. It was crazy. It is not the best tour of my life but I will never forget it because we have had to overcome many difficulties, trying to adapt to different protocols.
-Not to mention the almost monastic life to avoid contagion.
-I have been confined these two years. Now I come from 15 days of vacation with my wife but we have been at home. We have walked in the morning, gone to eat somewhere, but social contact, nothing. I can not because you are pending to do things and if you give a positive, it is a 10-day stoppage of a production. And maybe not you but the guy who loads the truck for that bolus needs it to eat.
-The Statute of the Artist is a priority for this September.
-And you have to vote. It must be brought to the Chamber. One thing has been clear from all our lives: we are a country that radically and continuously turns our back on culture. We should have the opportunity to read a book, debate an essay, and meet each other at a common point in a discussion, but we don't. We are the country of the non-cultural. And that implies a lot to artistic activity that is occasional and intermittent. We are not employed or self-employed. I work when they call me. If we had a country capable of supporting the specificity of all sectors, of making them grow and develop, we would be a cultured country.
-Any ideas?
-In his day, within the ConstitutionOne of the best ways to end the Franco regime's hindrance and the so-called Transition would have been a cultural revolution. And it was not wanted to do. But neither the left nor the right are interested in culture. That's the only thing they agree on. I hope that with the Statute of the Artist, which has been working with the seventy-odd cultural associations that have played a definitive role during the pandemic to keep all sectors standing, we can finally know exactly what we do.
-Do you dare to make a forecast?
– I like to be realistic: before the end of the legislature we will have it. A consensus flow is needed in which certain things are approved and among all of them the Statute of the Artist is processed and approved with the majority of the Chamber. With the current numbers it is possible to agree to the Chamber in the signing of the Statute and from there, develop it. Job insecurity at this time is dramatic. If 100% of the capacity is not restored, undertaking new productions in the theater by 2022 will be suicidal.
-Are we better with Miquel Iceta What with José Manuel Rodríguez Uribes in the Ministry of Culture?
-I don't know how we are with Iceta. Uribes inherited a very complicated situation: being Minister of Culture when the sector wants the person who has been laid off and not you. The sector was twinned with Pepe Guirao, who was a great minister on the other hand. And Uribes had a very unfortunate intervention at the beginning of the pademic.
-And you left him portrayed with a high-impact Instagram video.
-At first I don't really like someone capable of saying what he said. Let's not fuck with metaphorites! But then I had some contact with Uribes and I have to say that the man left his skin behind. I don't know if it will have served any purpose. What will Iceta do? As he is a good politician, I don't think he is a bad minister. But the ministry of Culture it is fully decentralized. All you need is to have enough strength so that in the Minister council, Finance and Economy fix the situation so that the autonomies can develop the cultural policy of their territories.
-We will see.
-The covid has left us each painting! And from well-known people. We are too many actors for the little work that there is in Spain.