Juan del Val: "I'm interested in sex because it is part of life"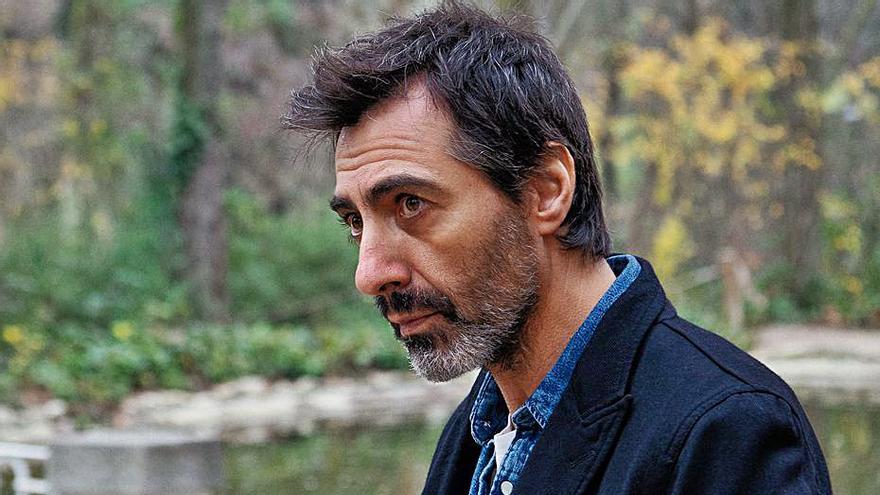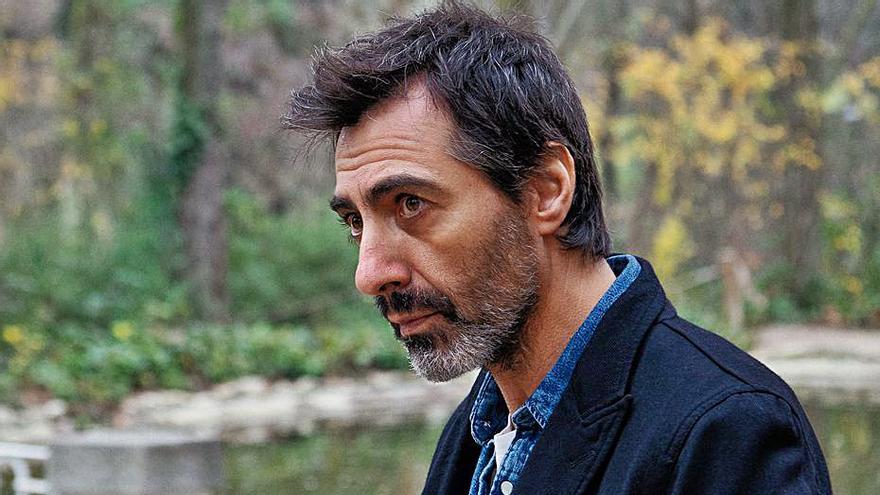 It is possible that Juan del Val has titled his novel 'Delparaíso', playing with the "del" in his surname, because the name 'Valparaíso' was already caught. And the thing is that the place where his new fiction takes place, the luxury urbanization Delparaíso, is quite similar to the place where he lives. The fifth title of this writer, screenwriter, "controversial" television gathering, father of three children and husband of Nuria Roca, is one of the best-selling books in Spain.
What a success. It seems incredible that his first novel, 'It seems a lie', is from 2017 ...
Yes, that's the first solo, before I did two with Nuria. The new book [Delparaíso], takes three weeks and is number one. It is not written for this, but when it happens it is wonderful. The novel is being liked a lot, it is being recommended and it is growing. It's great that when you start writing, then these things happen.
The morbid question: Does that urbanization, Delparaíso, look like the place where you live?
It seems. These houses are better than the house I live in, but it does have the same concept, built around security. It is a fairly recognizable urbanization for everyone. It is a very South American concept, a very protected urbanization. It seemed interesting to me to place a novel there, as an excuse to talk about characters, which is what I like to write about. It seemed to me a place that, because it was inaccessible, and also because of the curiosity, as you say, would be interesting to set a novel with many characters.
You have said that in the novel there are "recognizable characters." Are you referring to celebrities?
When I say that there are "recognizable" characters, I mean that you can identify perfectly with them, wherever you are and whatever social place you occupy. Then everyone can make whatever guesses they want. Naturally, it is a novel, it is fiction, because the names are invented, and it is not that the characters are recognizable because you are going to identify them as so-and-so, but similar things have happened to people that I can guess who they are. There is an ex-footballer, a lover of the king who has told me that she is Bárbara Rey ... It has nothing to do with her, but I can imagine, from the information that is coming out, that the king must have had lovers, and Mayte could have been one of them.
Now you can write about this, maybe 20 years ago, the character of a lover of the king whom he meets in the bulls would have been a scandal.
I do not know. I try to write everything, but it doesn't seem offensive to me. Nor is this novel about pending accounts with anything or anyone. I do believe that this situation, in the surroundings of some luxury houses, could perfectly occur. Before it was more difficult to write about certain themes or characters, but now we are watching a series like The Crown and you see what happens there, with the characters as they are. Nor is it the center of the novel, but something marginal that I found fun to tell.
Due to the abundance of characters, 'Delparaíso' can be reminiscent of 'La colmena', mixed with the cynicism of the series 'Big little lies'.
I am crazy about Big little lies and I was enthusiastic about La colmena, they are two references that if they remind someone of it, it seems fabulous, a success. I like to talk about characters and what happens to them. I do that through everyday life. We can all meet there. I'm interested in talking about insecurities, fears, everything that happens inside you. Big little lies has a lot of that.
Desire is very present in the novel. Do you consider it a constant in your work?
Yes. As I write about everyday life and I'm interested in life, sex is part of it. It is not just another sex novel. Sex appears as well as greed, insecurity, fear, laughter, the absurd ... I am interested in sex because it is part of life. And it helps me to explain the characters. The way in which they behave sexually, the desires and concerns they have says a lot about a character.
Do you think there will be a period of sex and debauchery after the pandemic, as some experts have advanced?
I do not know. I'm not overly optimistic about the timing, but I know this is going to end and we will be back to the way we were before. Will there be moments of euphoria? Well surely. This pandemic has not affected what we do, but what we are, because human beings have the need to hug, touch, be together, go into a bar to rub shoulders with the one next door, to communicate. .. When we can do it, there will surely be a period of euphoria. I hope there is and that people have fun and understand how beautiful life was when you walked into a bar and it took you ten minutes to get to the bar to order a drink because it was crowded. It is a precious thing that used to bother us. What we would give now for it to happen again.
There were readers who in the harsh confinement of spring were unable to concentrate to read and writers who could not stop writing. What effect did it have on you?
I have heard of everything, but in my case the novel had begun before the confinement. I was still working for El hormiguero as a screenwriter, shut up at home, and I thought I would have a lot of time to sit down and write. In addition, I had the Covid and I was isolated in a room for two weeks. Imagine how productive I could have been. Well, not a line.
Wow.
I was unable to write in that situation. Then I understood why. I have to write about people who touch, who are together, who relate. That made me sad, I didn't like this world. When they opened us up and I was back to normal a bit, I went back to it. But during confinement I was unable to spin a line.
At first he wrote with four hands with Nuria Roca. Do you pass the draft of the novels, is it the first filter?
Yes, Nuria is my first filter, probably the one I pay the most attention to. I am not saying that I pass it on page by page, nor is it that, but every time I have a chapter, the first one to read it is she. Through your comments I see how things are. I trust your judgment a lot. He was liking this novel a lot, and it seems that the result has proved him right.
In a recent interview in 'El Hormiguero' he told Pablo Motos aspects of his youth [problemática] and his mother's work [que acogía a convictos en su casa] little known. Has people's perception of you changed?
It is true that this interview has been important. Pablo knows me personally, and he told me: "I want to talk about the book but also about you, that people know you." In El hormiguero I am one of the scriptwriters who prepares Pablo's interviews, but I didn't want to know anything at all. I went to the set like any guest, who doesn't know what to ask. I decided to be me. There are people who have discovered me in another plan, and I think for the better. It gave an image of more frivolous, and most of the people have been surprised by my life and how I am.
What about "the controversial Juan del Val", coined by Pablo Motos, do they even tell their children?
In the end they take a lot of distance with what you do. When I get home and ask them if they have seen El hormiguero, one was watching a series, the other I don't know what ... [risas]. In the end it doesn't matter what you do. I don't recognize myself as being "controversial", but it is an interesting section because it mixes humor with something that I think is missing on TV, which is that sense of provocation. People are cowering with what they are going to say on social media. You have to start running away from this. Convenient things are very boring, you have to move the hornet's nest a bit, and I have a great time doing it. I have very few virtues, but I think one is that I don't care if they get angry with me on social media. I don't give a damn, and it's an advantage that I start from when doing this kind of thing.