Juan Camilo Pérez, in the 'semis' of the Yellow Bowl at El Cortijo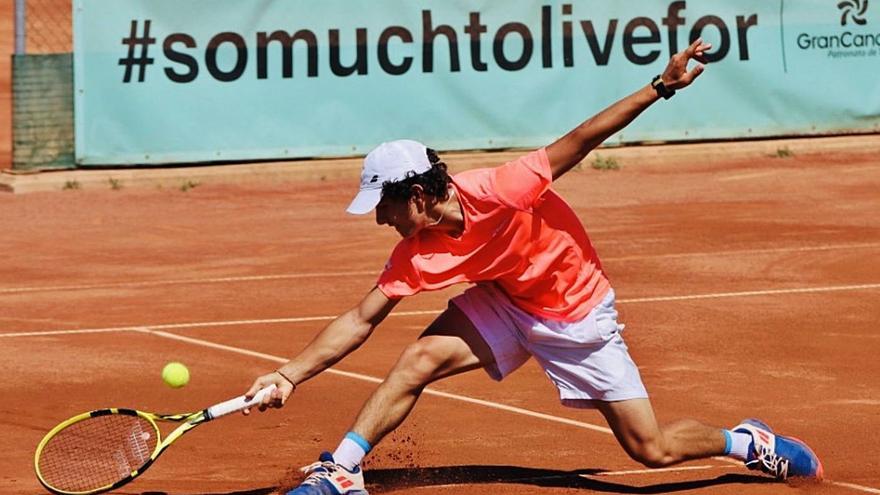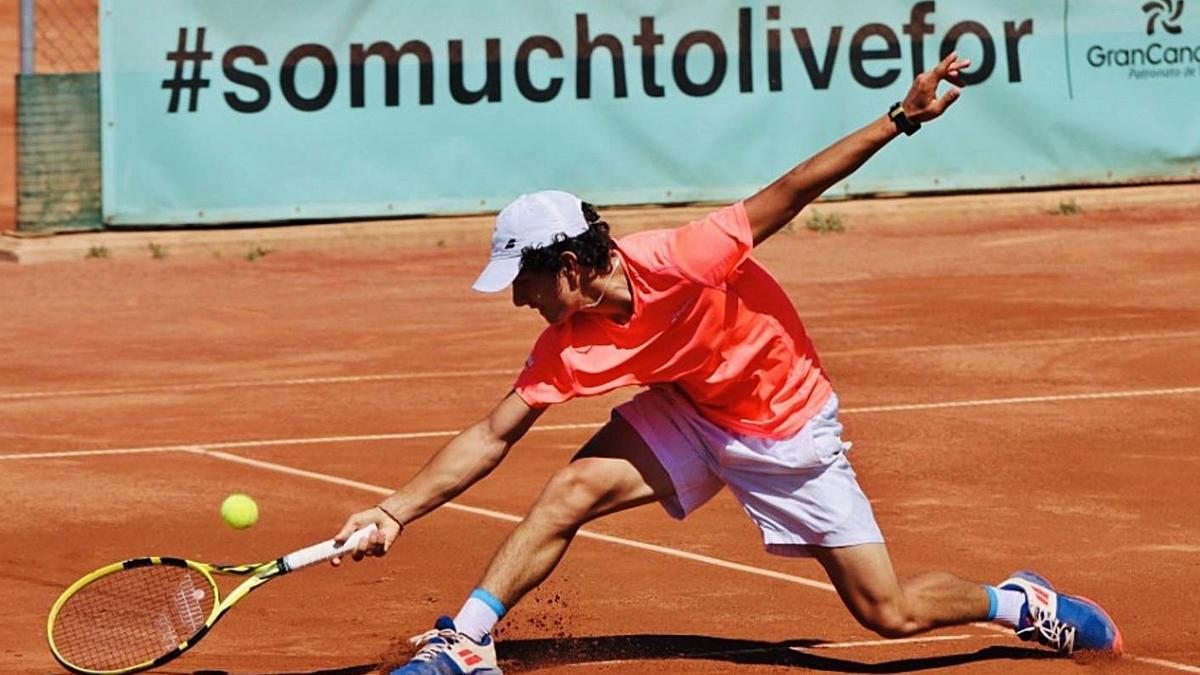 Juan Camilo Pérez defends the Canarian tennis pavilion in the men's individual draw of the Gran Canaria Yellow Bowl, an ITF junior tournament that ends tomorrow at the El Cortijo Club de Campo facilities. The Tenerife native deprived the Gran Canaria Markus Giersiepen of the semifinals yesterday, whom he beat in two sets: 6-0 and 6-3.
The islander fights today to get into the grand final with the Swedish player Isac Stroemberg, who got his passport by clearly winning the Spanish Alberto García.
The other semi-final will be played by the Korean Gerard Campana Lee, the favorite number six of the field, and the Japanese Jay Dylan Hara Friend. The first beat Frenchman Gabriel Debru in two sets (6-4 and 6-2). The Japanese, meanwhile, got off after a very tough game against the Spanish Martin Landaluce. The duel had to be resolved in the third set (3-6, 7-5 and 7-5).
Gerard Campana Lee lived a round day yesterday, as he also got his ticket for the doubles final together with the American tennis player Maximilian Wuelfing. Today the couple formed by the Spanish Martin Landaluce and the Italian Filippo Romano await them in what is presented as a beautiful contest for the title.
With regard to the individual female team, there is also Spanish representation in the semis round. Carolina Gómez achieved her pass after starring in a brilliant quarterfinal match, where she gave no options to her opponent, the German Martina Markov, whom she defeated by a double donut (6-0 and 6-0) in just one hour of play. Today she will face the Irish Celine Simunyu, who beat the French Sarah Iliev 6-4 and 6-1. The other semi is starred by the Russian player Olga Mishenina and the German Carolina Kuhl, the number one in the individual women's team at this Gran Canaria Yellow Bowl.
Regarding the women's doubles draw, Carolina Gómez and Sara Dols, the only Spanish couple, qualified for the grand final today, where they have as an opponent the duo made up of the Czech Rachel Hermanova and the Bulgarian Yoana Konstantinova.
This new edition of the Gran Canaria Yellow Bowl will lower the curtain tomorrow with the crowning of the men's and women's individual champions on the courts of El Cortijo Club de Campo, after an intense week of high-level tennis where the young women have shown their potential.