Joy Amen Omoruyi: "I knew they trafficked with me, but I was only thinking about reaching Europe"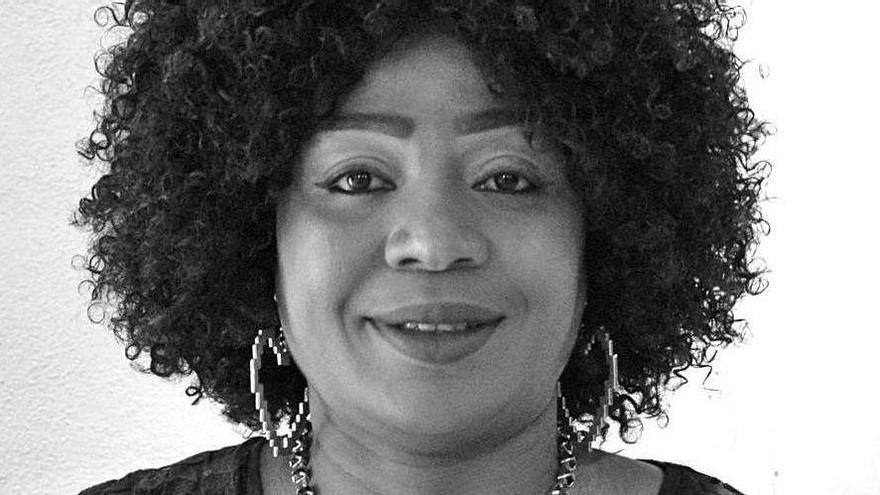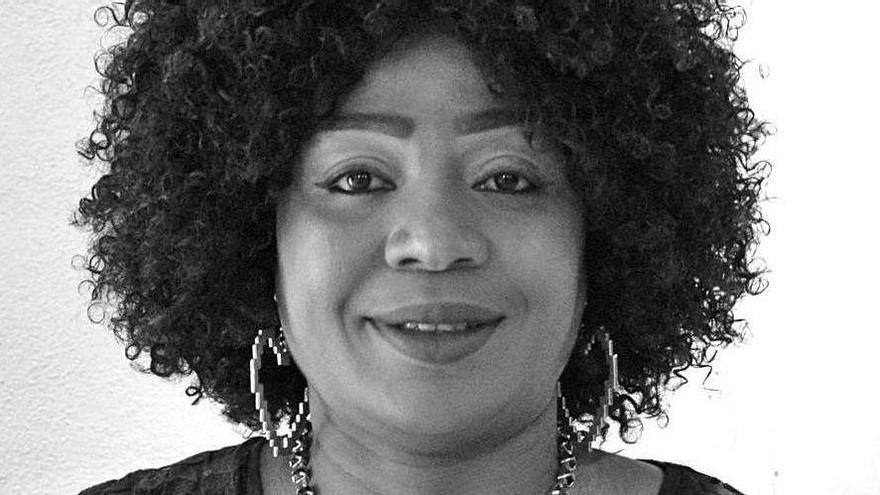 Fate wanted Joy Amen Omoruyi will come to Pamplona and meet Alicia Giménez, coordinator of Action Against Trafficking, to found The powerful, where a group of women survivors of different types of violence, and residents of Navarra, have come together to fight for the rights of all women. After leaving her country, Nigeria, in 2010 in search of a better future for herself, her mother and her two daughters and spending more than a year practicing prostitution in Austria to pay the money owed to the network trafficking that brought her to Europe, she decided it was time to say enough. Now it seeks to raise awareness in society about this scourge with conferences such as the one it offers in the conferences organized by the Sant Josep City Council on the occasion of World Day Against Trafficking.
-Ten years ago you left Nigeria in search of a better future.
-Yes, Nigeria is not an easy country for women, especially without a partner and having two daughters to feed.
-And the father of the girls?
-I left him after having the girls and after many years of abuse and beatings … He didn't want to take care of our children and he told me that he had no money, so I decided to go back to my mother because I did not want my daughters to grow up in an environment of abuse.
– Did you have a job?
-I didn't have a job, but I know how to cut hair, so I did hairdressing jobs. But I lived with my mother, her 6 sons and my two daughters, and i didn't earn enough money. Then a woman I know asked me if I would not like to go to Europe.
-And what was your answer?
-That I would love to, but that I had no money. That was when she told me that she had someone in Europe who could help me get there, and I agreed.
-But the woman knew exactly what she was proposing …
-Of course, they have different ways of convincing you. She told me that in Europe I could earn a living with the hairdresser, other times they tell you that they have children there and that you will dedicate yourself to taking care of them … They do not force you, they try to convince you. AND in Nigeria we think that Europe is a paradise.
-Did you know what you were getting into?
-Yes, I knew they were dealing with me. I knew it. I was going to get to Europe without using my money, therefore it was money that I would have to return to the trafficker. It's the deal you make with them, then the process begins. They take you to various voodoo sites to do different rituals in which they tell you that the woman who is helping you is your madam, that she is going to help you and your family and that is doing you a huge favor, for which you are in debt. Then they told me that I had to pay them 20,000 euros. And you have no choice, the situation in Nigeria is very bad, there is no future, so you accept. Also, you don't understand euros, so you don't know the actual amount.
-What kind of rituals did they make you do?
-They take pieces of your nail, hairs and you have to leave them some pantyhose with blood from the rule … And then the first thing they tell you is that you can not involve the police in any case, no matter what they do to you, or if Madame mistreats you … Never.
-And what happens if you break your word?
-It affects you. Many things can happen, there are people who get sick or even die or end up living on the streets … Except if you are a strong woman.
-And then?
"I went to visit the madam's sister – the madam was in Austria – and I stayed in a hostel until I was introduced to a man who worked bringing people from Nigeria to Libya." We travel a group of 18 people, 16 women. I believe that nine of them were from the same dealer as me.
-And then it comes to Libya.
-Nooo! [exclama]. It is a very long trip, it is not that easy, it depends on the money you have. Me it took a little over two weeks because the trafficker paid for my trip, there are people who take more than a month. We took a lot of bus trips. And from Libya we went to Italy.
-How, by boat?
-Yes, on boats in the Mediterranean. We were 66 people. We were two days at sea.
– Can you swim?
-Not, [ríe] most of us couldn't swim and I think there were about 9 kids on the boat. But the Italian Navy ship rescued us all.
-At last!
-Yes! Everyone was very happy. The sea makes you very sick and you vomit and it is very humid and cold … it is not easy. Then they rescued us and sent us to the refugee camps. I went to Naples.
-And how do you communicate with the exploiters?
-When I had been in the field for two days, I got a phone. There were many people from Nigeria, from Senegal, from many parts of Africa. So I called them and they asked me what field I was in. I had to ask because I didn't know anyone and didn't even know where he was [ríe]. Then they came to pick me up in the field.
-And from there direct to Austria?
-I had to wait a few days in Italy, but they put me on a bus to Rome and then to Austria.
-And how did you do it without papers?
-I don't know, they take care of everything. They tell you where you have to be and what time and that's it. "Take your things and go to the train," they told me. But I didn't have anything with me.
– And from there to the house of the 'madame'?
"Sure, I had to go live with her and start paying for her."
-How was the arrival?
-Well, at first okay, he treated me like family. She asked me about the trip and if I was tired. So I told him everything, the things I saw in Libya and at sea, the despair. She lived with a white boyfriend, in a big house and I started living with them.
-Did you work as a hairdresser?
-Yes, she told me to start. But it was not enough to pay him the 20,000 euros, so he suggested that I go to the streets.
-To the streets?
-Prostitution. And I did, for the first time in my life. I was not in clubs, only in the street. I was making a lot more money than with the hairdresser, so he told me to quit and just go into prostitution. I was on the streets for more than a year and two months. And I was able to pay 10,000 euros.
-Was the relationship with the 'madame' good?
-No, although we never fought. She He told me everything he wanted, he insulted me, my children, He told me everything that was helping me … And there came a time when I decided to leave, after paying him 3,000 euros more. And that's where the problems started. He harassed my mother and my daughters in Nigeria, I had to send him money to move her house twice, he harassed everyone who knew me … Then they helped me go to Spain, to Seville, where I stayed with a friend of a friend.
-But life in Seville was not easy either.
-No, there was no work, so we sold handkerchiefs at the traffic lights. After a year I went to Pamplona, ​​where they treated me like a criminal for not having papers. They put handcuffs on me, they lowered me to the cell, just for not having the documents. But I wasn't doing anything wrong and that's no way to treat anyone. They took me to the hospital handcuffed … I thought, "This is my experience in Europe, how horrible!"
-And when did Las Poderosas arrive?
-I was in several shelters and I spoke with a social worker to whom I explained all my problems, they put me in contact with a lawyer. A woman who took my case and really fought for me. That's why I got the papers here. It was when I decided that I was going to fight for other women because I don't want them to have to go through the same experience. Then alicia [Giménez], from Action Against Trafficking, Amelia [Tiganus] and I ride The Powerful. We did the first workshop with classes in self-defense, dance and a course on fighting for rights.
-And people started joining?
-Yes [comenta eufórica]. Many women began to join, and now we are a group of 30. We have different workshops that we do every week.
-And how does it feel?
-I am very happy, my greatest happiness is knowing that I am fighting for the rights of other women. Just knowing that between Alicia and I have helped just one woman to get out of the trafficking, I am happy.