Journalists Maria Ressa and Dmitry Muratov, Nobel Peace Prize Winners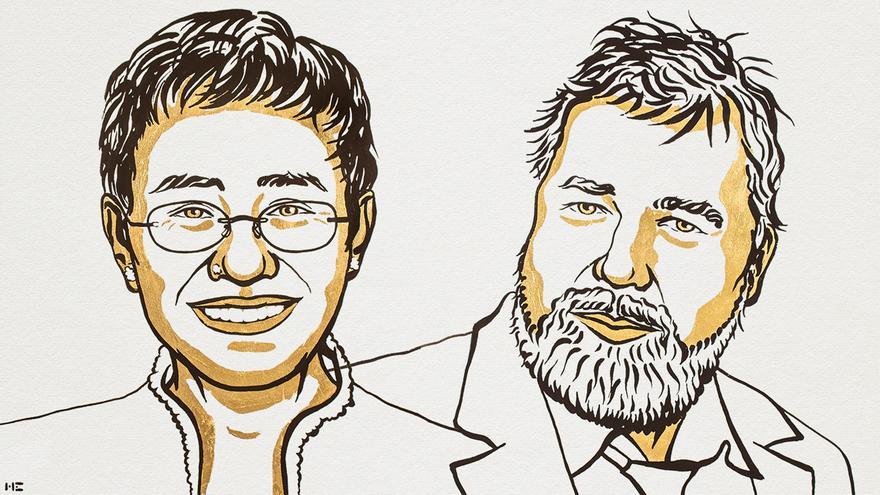 The Philippine Journalist Maria ressa and the russian Dmitry Muratov will receive the Nobel Prize of Peace 2021 for his courageous fight for human rights in the Philippines and Russia, the Norwegian Nobel Committee, based in Oslo, announced on Friday.
A total of 329 candidates, of which 234 are individuals and 95 organizations, were nominated to receive the most prestigious award for peaceful initiatives, the award Nobel Peace Prize 2021. Although the identities of the members of this list remain secret for the 50 years following their nomination, it is common for some of the names of the characters with the highest probability, as well as the least expected, to be transcended. According to the leaks, this list included participants such as the WHO, Donald Trump, Greta Thunberg, Alekséi Navalny or the Black Lives Matter movement.
More controversial names also appeared on the illustrious list. From the former American president Donald trump and his son-in-law, Jared kushner, to the Israeli Prime Minister Benjamin Netanyahu or the crown prince of Emirates, Mohammed bin Zayed Al Nahyan. Their nominations respond to the variety of profiles that make up the Norwegian Nobel Committee in charge of choosing the participants. Despite the controversial nature of their candidacies, they are attributed prominent roles in advancing peace in the Middle East, fighting for rapprochement between Israel and the Arab countries.