Journalists and politicians receive twice as many threats as a year ago in the Netherlands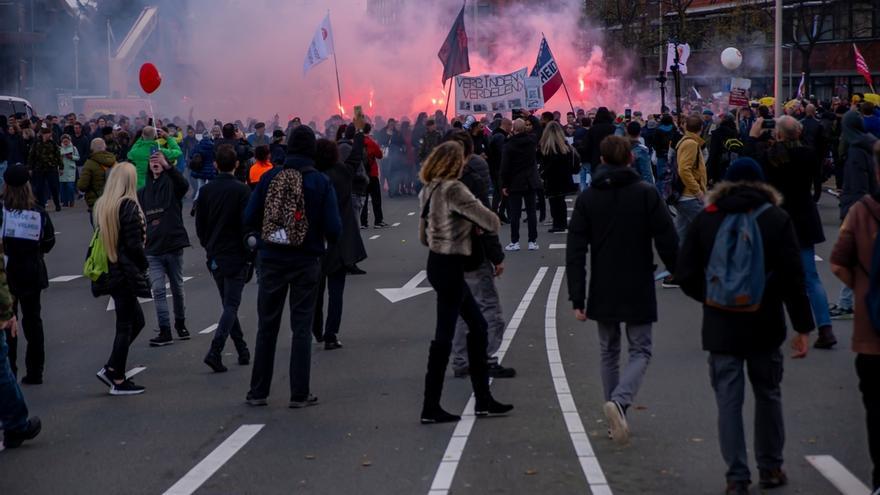 Intimidation and physical violence against journalists in Netherlands it has doubled to 272 cases in the last year in the Netherlands which, according to the Dutch Public Prosecutor's Office, is due to the increasing polarization of society.
PersVeilig, initiative for the safety of journalists established in the Netherlands by trade unions, associations of journalists, police and prosecutors, announced this Wednesday that it has received a total of 272 complaints from journalists in 2021, compared to 121 in 2020, when there was already a growing social tension over restrictions applied to stop contagion.
Some 158 reports were for threats and 73 for physical violence, while ten of the cases reported systematic monitoring or intimidation. The threats were received through social networks, but the demonstrations registered by the pandemic have resulted in situations of repeated threats against reporters, cameras and photojournalists.
Some of the examples of these threats occurred in the fishing village of Urk, which records the lowest data in vaccination in the netherlands and has staged some of the most violent protests against the restrictions: Several journalists were attacked by parishioners in March.
In Lunteren, in the province of Gelderland, a group of people assaulted a photographer and pushed his car off the road in April, and another group threw a Molotov cocktail at a window in August to attack a journalist in the city of Groningen.
In 2020, the Dutch public television NOS decided to remove its logo from the satellite cars it uses for its street coverage after its professionals received threats, a decision also made by local media Omroep Brabant.
Another local television, Omroep Gelderland, decided in October stop reporting on football matches and demonstrations in situ because of the risk run by its reporters.
On the other hand, Dutch politicians reported around 600 threats in 2020, compared to the 393 complaints received in 2019 by the police team specialized in investigating intimidation of national politicians.