Josie's dart to Cristina Pardo for her bangs: "I'm going to take you to my hairdresser"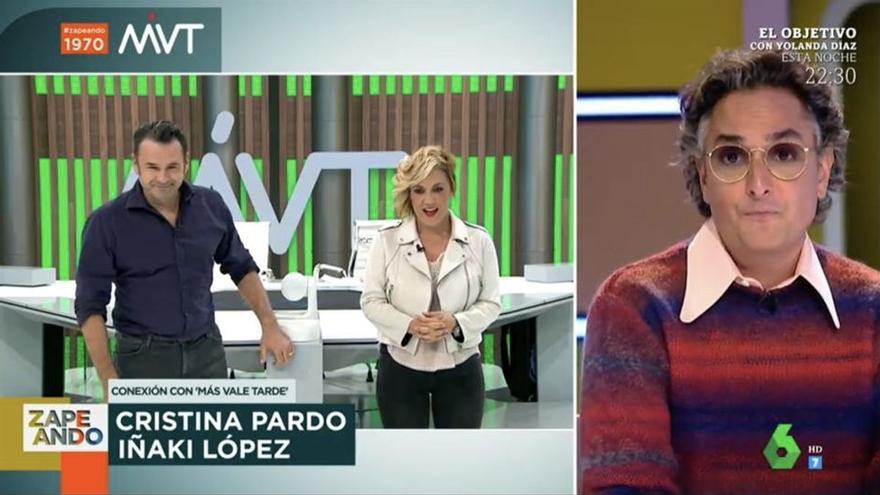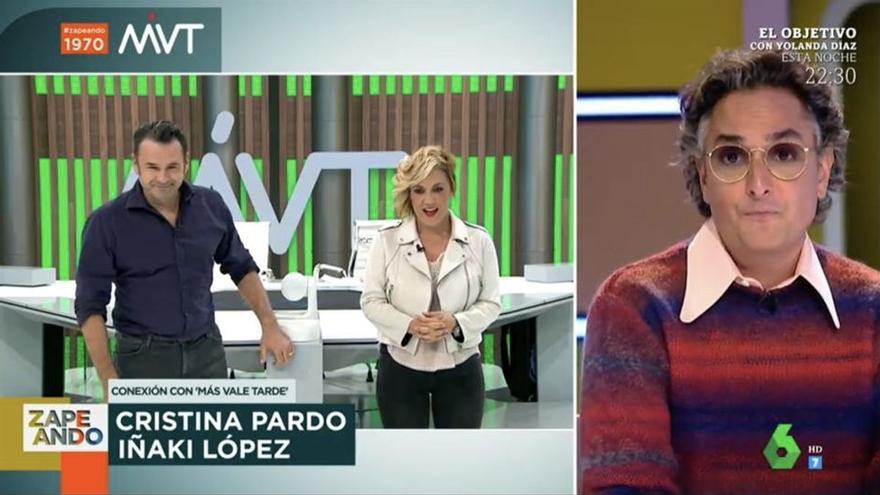 Josie has accustomed viewers to comment on the styles of familiar faces. This week he was encouraged to do the same with Cristina Pardo, that without waiting he took a zasca on her hairstyle while Dani Mateo gave way to 'Better late' with a split screen between both programs.
The host of 'Zapeando' told Josie that he was going to connect with his teammates: "I want you to meet a couple who are phenomenal." The stylist replied that he already knew who they were: "I have taken the grapes with you", she told Pardo, that she was accompanied by Iñaki López.
The designer and friend of Cristina Pedroche placeholder image He took the opportunity to comment on his look with several blunt criticisms: "You are still with the same hairstyle, I'm going to take you to my hairdresser." "You have a capillary decompensation and a headache," he said. While Josie continued to criticize her bangs, the journalist tried to defend herself as best she could with a surprised face: "I like my hairstyle better than yours." "I am much more queen Sofía than you", released the collaborator of 'Zapeando' to settle the unexpected matter.