José Yélamo arrives at 'laSexta noche': "That the chain bets on the quarry gives me satisfaction"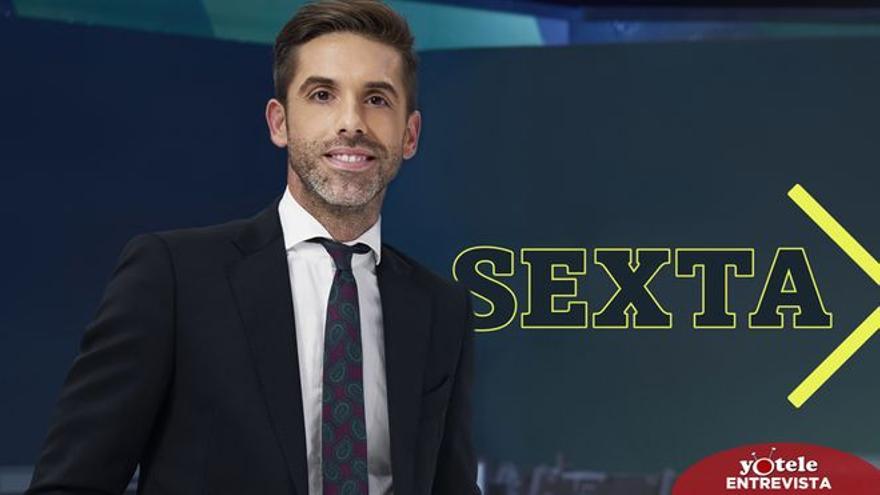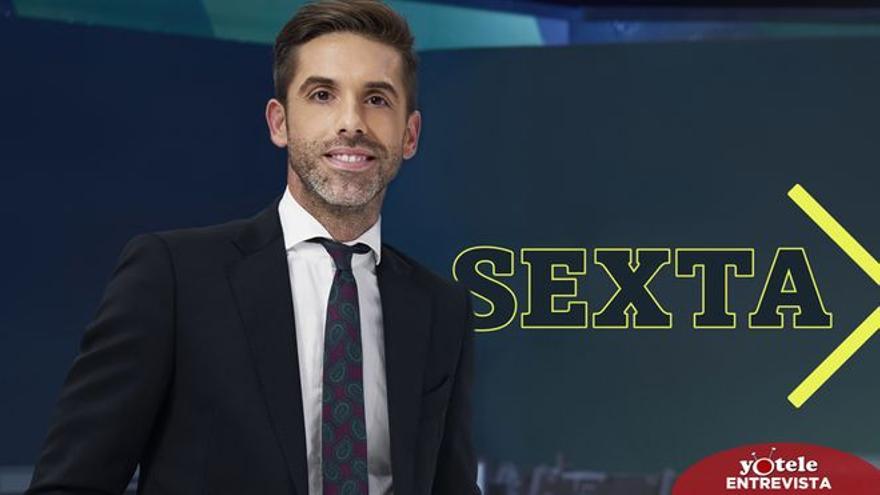 'the sixth night' begins this Saturday, September 11, a new stage in the Atresmedia chain. After the departure of Iñaki López, which since last Monday has been driving alongside Cristina Pardo the renewed 'Better late' in the evening strip, Jose Yélamo makes the leap to prime time to take charge of the emblematic current affairs and debate space. This is the main novelty of the program in its tenth season, which will continue to feature Veronica Sanz as co-presenter.
Coinciding with his debut at the controls of 'laSexta noche', YOTELE has chatted with Yélamo about his new project in the green chain after more than nine years as part of the 'Better later' team. An award not only for his career but "for the work of the entire newsroom", as he himself tells us.
-Afternoons jumps from laSexta to the prime time slot. How do you face this new stage in the chain?
-With great enthusiasm, eagerness and impatience for Saturday to arrive. The weeks have passed me very slowly since they gave me the news. It gives me satisfaction that laSexta continues to bet on the quarry, it is an award not for my career but for the work of the entire newsroom writing. There is a lot of anonymous effort behind it.
– Will there be news in terms of content and structure or will the same line of the program be maintained?
-People have very internalized that, if something happens, there will be laSexta. 'laSexta noche' is news, reality, information and analysis. We do not want to turn around what characterizes him, I think that would be a mistake. The viewer will find the recognizable format of the last nine years, which has also evolved a lot through all this time. There will be news, some new face, and we will give the interview format a spin, but the viewer will find the program they are hooked on every Saturday.
-How did you get the proposal to present 'laSexta noche'?
-When Ferreras told me that he was going to present 'laSexta noche' he was not suggesting it to me, he was communicating it to me (laughs). Joking aside, he told me because he knew he was going to say yes. It is a format where I will be able to develop new records and it is a sweet treat.
-'laSexta noche 'is already a brand recognized by viewers. Do you feel pressure to maintain or even improve your audiences?
-The pressure of the audiences is always on a private television. Whoever says no is lying. But it is something that is not on my shoulders, I have been in a daily program for many years where the data crushes you or elevates you every day. Personally, I don't suffer much with that. We live in modern times and we understand that when people are more relaxed, people demand less information. We know what we do and we cannot pretend to be something else even if the audiences, at a certain time, do not respond as well. What concerns me is doing a job as honestly as possible.
-The debates of 'laSexta noche' are very heated on many occasions … Will we see you taking your character to put order on the set?
– I think that, in general, I am a person with enough left hand. In addition, I have a certain affectionate relationship with the socialists because we have all known each other for many years. It is true that I have not coincided with them in that context of prime time, where they are all together and where the tone is raised. I'm going to have to cope in some moments that are more tense than normal, but I trust that they behave well with me and in my ability to tame beasts.
-During the last few years you have combined your duties on set with your work as a reporter … Will you miss this facet?
-Yes, of course I'm going to miss him. I always say that each thing has its addictive part, and there is nothing more addictive than going where things are happening to tell them from there. When you touch, smell and feel what you are telling, it is a more vibrant experience. I will miss it, but who knows, maybe at some point I will leave the set. I am confident that I will be able to continue treading on the streets with this format because, for example, Iñaki also did interviews off set.
-You take over from Iñaki López. Have you given each other advice for this exchange of programs?
-I told you you don't know what's coming. Now he is going to find out what it is to really work in a daily program like 'Better late' (laughs). Doing three hours a day of live, from Monday to Friday, is very demanding. He's going to do very well, but as I jokingly tell him, his good life is over. He has told me to be myself and to have a left hand in the most difficult moments.
-Who would you like to interview or take as a guest on the set of 'laSexta Noche'?
– I would like to be able to say that finally there is a vaccine that also prevents contagion. That will truly be the end of the pandemic. Hopefully this vaccine can also reach all the countries where it is not being vaccinated and where the population continues to die because they have no resources. Therefore, and hopefully it is the Spanish vaccine, I would like to interview a scientist from the CSIC to announce that it is now available.
-You have been nine years in 'Better late' and in all this time all kinds of events have happened. Do you remember what was your most complicated afternoon?
– Looking back, I had a bit of a difficult time during the 1-O referendum in Catalonia. There were tense moments, spirits were heated. With the passage of time I remember it as a privilege for having witnessed an event that is part of the history of Spain, having lived it in the first person, but I recognize that both I and my coaches and colleagues from other media got to live moments complex to develop our work.
-Are you prepared for possible criticism or do you prefer not to pay too much attention to them?
-If I was afraid I would not dedicate myself to this, but if I told you that the criticisms do not affect me, I would be lying. My strategy will be to relativize it and pay attention to the criticisms of the people who are dedicated to this, the people who love me and my personal and professional references. In social networks we know that there is a lot of hatred. I assure you that, as soon as I open my mouth on Saturday, they will turn me green and they will crush me. I'm counting on it (laughs), I'll try to read the minimum and survive as long as I can.
-We live moments of great tension and hate speech is the order of the day. Many people do not understand that there is a voice to the extreme right on the sets. What do you think about this?
-This is a very deep journalistic debate that is not only held in our country. It has also been raised before in France, for example. Jacques Chirac, president of the French Republic in the 1990s, decided not to sit with the extreme right. That strategy did not work for him, because it grew so much that today the National Front of Jean-Marie Le Pen is the second force. Something similar happened in the United States and in the end Donald Trump managed to win the elections.
It is very complex. Do you sit them down, give them a voice and confront them by giving data and arguments? Or do you vein them? I have no answer for it, but I know that journalism saves. Now that there is so much noise, so much misinformation in networks, plural and rigorous information is the lifeline of society to be able to know what is happening and decide.
-What is the key for laSexta to become an informative benchmark?
I think the key is that the viewer knows that it is the only channel that is permanently live from 07:30 in the morning until night. You know that if something happens, be it an earthquake, a flood or the resignation of a president, we will be there to tell you about it. We have followed in the wake of what was traditionally radio. The immediacy on television, which is more difficult due to technical issues, is what has made laSexta a benchmark.
-If we look at the hearings, the opposite seems to be happening at TVE, where you worked for several years as a reporter. What is failing on public television?
-To be able to carry the TVE microphone for five years was a wonderful experience, a privilege and a source of pride. It seems to me that public televisions have a problem, which is the politicians who put their claws on them. They are necessary, but they exploit them in an absolutely vile and unscrupulous way. The last example is Telemadrid.
The problem with this is that in addition to discrediting them, it agrees with those populist political forces that say that we must end the public televisions that are part of the identity of a territory. They structure it from the linguistic, cultural, identity point of view … That is the function they have to have, following an example such as the BBC in the United Kingdom.