José Sacristán speaks in 'El Hormiguero' after receiving his second dose: "The foolish deniers kill"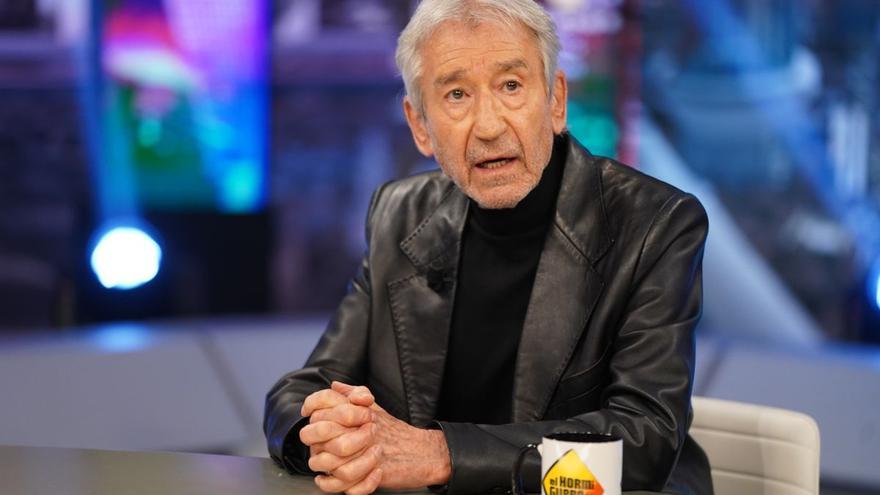 Jose Sacristan went yesterday to visit 'The Hormiguero' To present 'Lady in red on gray background', a new work that stars in Madrid based on the work of Miguel Delibes. The actor attended the program after receiving your second dose of the vaccine against him coronavirus.
"I received the second dose today and I would like to emphasize let people do it because folly is homicidal and the fool denier kills. You have to get vaccinated, protect yourself and observe all the measures that they propose to us, "said Sacristán, who aroused the applause of Pablo Motos: "This is how an interview begins."
Also, Sacristan referred to Vox for one of his electoral promises: "Haand a political party that in its program has put that it is going to eliminate the curfew: But what the hell is this? In principle, because the curfew is not a whim and because it cannot be eliminated, just like that, because it is a protection measure. "
On the next elections in the Community of Madrid, Sacristán said: "I'm fed up with paternalism, as if someone was always to blame for what happens to us. Politicians are political professionals and they know they have an audienceI believe that we are not much better than the political class that represents us because we are the ones who cheer on them, they are there for us. The exercise has to be done by society itself, "he said.
"For the left to mobilize it would not hurt to prevent certain political positions from reaching certain instances of power," said the actor, who affirms that he does not accept "from the new left" the feeling "of immediacy, as if nothing had happened before. I identify it with the impatience of bad learners and one of the consequences is the disparity and the lack of a concrete objective ". The actor also expressed his opinion about the right-wing parties: "The right-wing knows that it has no voters, it has parishioners. Of course you have to get vaccinated and you have to vote. Not going to vote is stupid. "